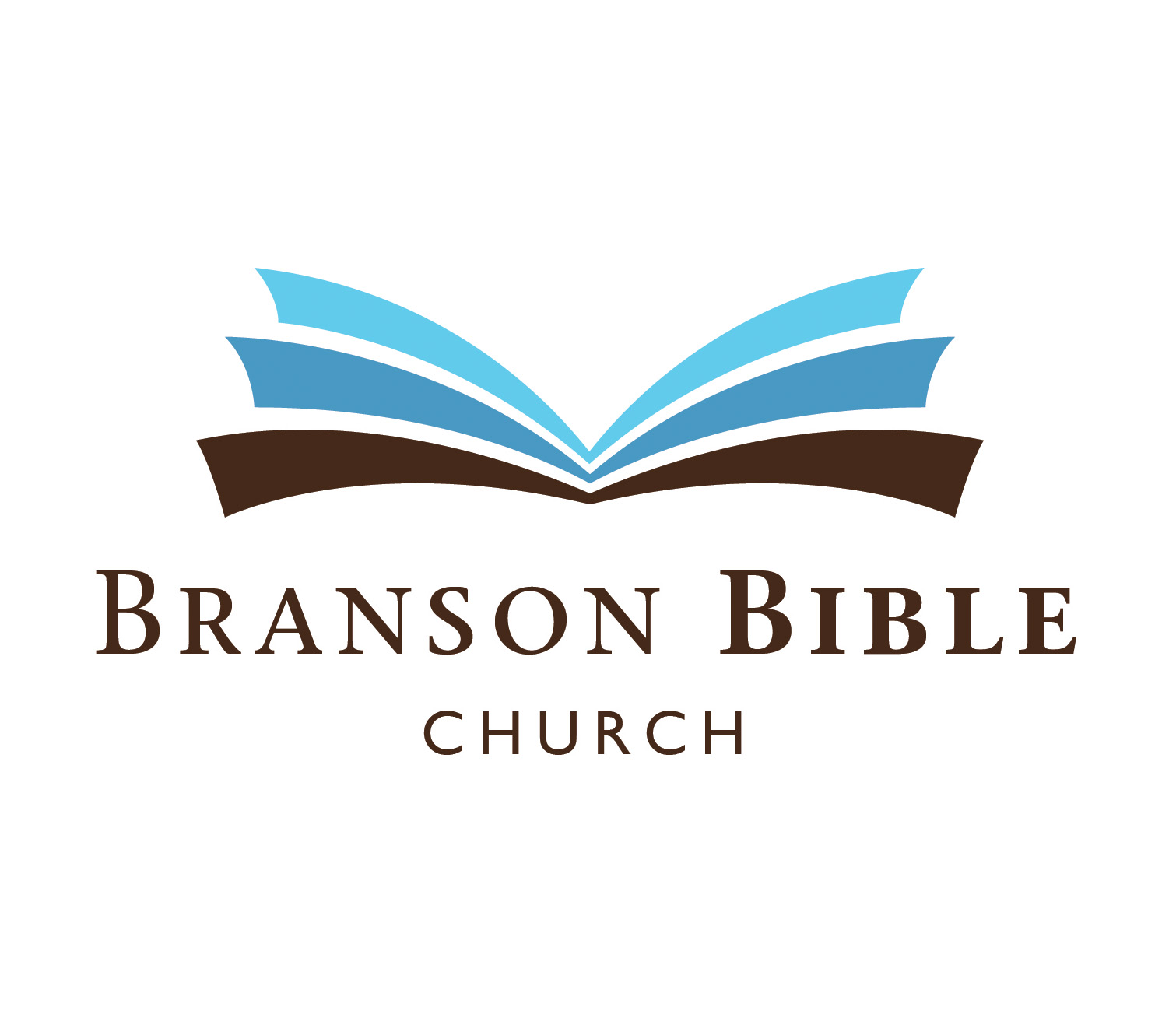 Branson Bible Church
Sunday Service 10.6.2019
WELCOME
Great Is Thy Faithfulness

Treatment of Others that Pleases God -

1 Peter 3:8-12

PRAY: Lord, we come to you again in complete dependence on your mercy and grace and on your sufficiency to meet our need. By faith we rely wholly on you to rescue us and make us your own, and by faith we rely on you now to change us by the truth of your word, to make us more like Jesus... more consistent with your holy character. I pray Lord that we will learn more today about what it means to receive your blessing, what it means to relate rightly to fellow believers, and how to impact others who remain hostile to the faith. Grant us eyes to see your truth and minds ready to apply it. We ask this with humble hearts that seek the glory of your great name. Amen.

INTRO:

[click once for all three below]

Who doesn't want to live a happy and healthy life?

Who among us doesn't want our relationships to be peaceful and uplifting… enjoyable?

Who doesn't want to bask in the warmth and freedom of God's presence and pleasure?

Some of us may be so self-focused and self-confident that we may not even realize that this last is actually our highest need and greatest desire. The most important, and the answer to the other two, is found in this third—experiencing God's blessing.

We're gonna come back to this goal that we have, and which Peter addresses in this text—to be blessed, to live a happy and healthy life. But forget the paltry version of this with a hashtag (where I express some shallow gratitude for my good fortune); but to be truly blessed by the knowledge of God's pleasure, his approval.

But in leading up to that, Peter says a couple of other things first: He lists 5 attitudes that shape the way we relate to one another in the church family, and he tells us to follow the example of Christ in our speech and in our action in order to have maximum impact on those who remain outside the community of faith:

Finally, all of you, have unity of mind, sympathy, brotherly love, a tender heart, and a humble mind. Do not repay evil for evil or reviling for reviling, but on the contrary, bless, for to this you were called, that you may obtain a blessing. For "Whoever desires to love life and see good days, let him keep his tongue from evil and his lips from speaking deceit; let him turn away from evil and do good; let him seek peace and pursue it. For the eyes of the Lord are on the righteous, and his ears are open to their prayer. But the face of the Lord is against those who do evil."

Having just finished a long-ish section on Christlike submission in less than ideal scenarios (but a submission that draws attention to the gospel), Peter now comes to a transition in his letter that concludes this previous section but also continues the thread of God's holy people being truly different in relating to one another and of their behavior in the world in the midst of hostility.

Peter makes this transition with "Finally then, all of you"… All believers, pay attention here, because I'm gonna tell you how you can receive God's blessing on your relationships with one another and on your efforts to live rightly and promote the gospel even when being treated with hostility.

(Christlike)

Attitudes

that Shape Relationships Within Christian Community

Attitude means the underlying reason, motivation for doing something. It's the spirit that we carry about ourselves and about others. It's the why underneath the behavior and speech. How important is our attitude? - What does God really desire? Let's just say that I bring you into a project to help with something, and let's say that I actually care about YOU and what is ultimately best for YOU. If that were true, am I simply concerned that you get the job done and say the right things or do I care that you as a person are on the inside who you are pretending to be on the outside. In FACT, I care MORE about that than I do that everything runs perfectly smoothly. - Hopefully you see my point. God wants you to be truly blessed, so he cares a GREAT DEAL about your attitudes, your motivations.

Peter gives these Christlike attitudes that will transform the way we relate to one another if we will focus on BEING who God desires for us to be.

Harmonious (united in spirit); Like-minded (having the same mindset)

This is not to say that we are clones, but that we are harmonious.

The opposite: Discordant and disagreeable. Some of us seem to think it's our spiritual gift to disagree, to play devil's advocate. By the way, that is NOT to say that there is no place for loving disagreement… there certainly is. But we need not, SHOULD not, be marked by being the contrarian.

In fact, I recognize that I've participated at times with groups of believers in fake unity and at other times in true harmony. ...

Also, you cannot be unified with people you don't invest in and participate with (or these other attitudes either). The more you withdraw, the less you are able to receive the blessing of these attitudes in your life and God's pleasure because of them.

Understanding and sharing the feelings of others… (especially when hurting) - to share in suffering

The opposite: harsh, insensitive

No excuses. I don't care that you think it's unmanly. Being sensitive and sympathetic can't be unmanly if it demonstrates the character of the perfect God-Man, Jesus Christ. Learn from your Lord how to be sympathetic.

Familial Love (

philadelphia

)

The opposite: individualism that wants its own way

"The barrier to the good life, the thing that hinders healthy relationships that bring glory to God, is self. The root of most interpersonal problems is our selfishness in wanting our own way." (Steve Cole)

"We are to take the initiative to do all we can to restore strained relationships."

Having good bowels :-), a tender heart (very similar to sympathy, perhaps even a synonym). Seeing the needs of others and seeking to give aid.

The opposite: Oh, they got themselves into this mess.

Compassion can judge/discern rightly and still be kind and helpful.

Humility of mind, meek and modest thought about oneself.

The opposite: overestimating your value… while under-estimating, under-valuing, under-honoring others

Perhaps you've heard it said, or maybe somewhere you've read, that humility isn't thinking less of yourself it is thinking of yourself less. Now that's pretty pithy, and it makes an interesting point… but I don't agree with it (and not because I'm overestimating my intelligence :-). See what I did there?) I don't agree because of the way the Bible describes humility, in which humility does in fact

mean

that you don't overestimate yourself. It also then suggests thinking more of others above yourself. Both are true. In fact, the emphasis is probably

more

heavily on the "having a lowly mind" about yourself instead of thinking you're "all that and a bag of chips." (BTW, I looked it up, and the quote is from a notable Christian figure, Rick Warren.)

Wow, I don't know about you, but sometimes the challenge from God's word to change/to correct my attitude feels like a flogging. But it often takes a beating to drive the selfish excuses away in order that we might become truly humble, compassionate, loving, sympathetic, and unified.

God blesses Christlike attitudes that shape relationships within the Christian family, and Peter now also says that God blesses our behavior and speech when it reflects the character of Christ for the greatest impact on others who remain outside the faith (and are often hostile to it).

Behavior

and

Speech

(that Looks and Sounds like Jesus) that Impacts Others

Clearly these words in chapter 3 verse 9 is a call from Peter to imitate Christ:

For to this you have been called, because Christ also suffered for you, leaving you an example, so that you might follow in his steps. He committed no sin, neither was deceit found in his mouth. When he was reviled, he did not revile in return; when he suffered, he did not threaten, but continued entrusting himself to him who judges justly.

Do not retaliate in behavior or speech, Peter says. - And in the quote, v. 10, speech comes first: Don't let your tongue use evil words or speak deceitfully.

V. 11, Turn away from evil and do good; seek peace and pursue it… that's behavior/action.

But on the contrary,

bless

…

To bless - Pray for them that God will grant them grace and favor; do good to them because of God's grace and favor toward you.

"If we live like Peter tells us here, we will be foreigners in this world, but we will have a powerful witness for God." (Steve Cole)

It's pretty tough to ignore when a person is mistreated and they don't retaliate, don't respond in kind. - If someone forgets to brush the back of their hair, we notice. If someone parks a little crooked in a parking spot, we notice. If someone tries to hide a laugh, we notice. … I think people will take notice if they mistreat you but you only serve them and say kind things to them and about them.

See the end of v. 9 - We aim to be like Jesus (in the way we speak and act)… in order to obtain a blessing.

Blessed

: Enjoying a Deep-Seated Knowledge of God's Pleasure and Presence

The present blessing of future inheritance… (but in the overall context we can see that this blessing is not freedom from opposition or suffering)

Peter's quote from

Psalm 34:12-16

takes his previously stated concepts in reverse order (with a final tag to drive home the point). Look at these verses in the simple modern English of the NET translation:

Do you want to really live? Would you love to live a long, happy life?

Then make sure you don't speak evil words or use deceptive speech!

Turn away from evil and do what is right! Strive for peace and promote it!

The

Lord

pays attention to the godly and hears their cry for help.

But the

Lord

opposes evildoers and wipes out all memory of them from the earth.

We feel blessed when we are free to love life and when we see good days. (v. 12) And the OT Scripture does not at all assume that such is a bad desire, but that true blessing comes from God's approval and attentiveness to our need. See v. 15-16. God is opposed to the proud who think that they can live however they want to please themselves.

In their sin, Adam and Eve hid from God, hid their nakedness from one another. - Sin ruins relationships. Christlikeness heals and strengthens them.

Have you not heard and seen the evidence that no amount of money and stuff and physical comfort actually makes people

happier,

more

fulfilled

in life? - That's because the external stuff isn't what really brings joy. Joy comes from experiencing true freedom, by having a deep sense of contentment, of being right with God, of being part of a bigger purpose, and so on.

Conclusion: [huddle

image]

You know, every time I've ever heard the term "Holy Huddle," it's been used pejoratively to mean when Christians think about primarily themselves in a little clique and forget all about ministry to those around them. But this week it struck me that verses 8&9 in first Peter 3 are like the Holy Huddle remembering who they are and what they are about.

We have opportunities for Holy Huddles: In Christian homes, Sunday morning gathering with church family, small groups for encouragement and accountability and prayer, bible study with friends from work (fellow college students), etc. Those Holy Huddle moments should be marked by these Christlike attitudes. If not, we're just a huddle, not a holy one.

We're huddled together now to remind us of whose we are and what he desires for us. We're getting our team on the same page and giving each other the "attaboy" or the kick in the pants we need to go back out in the strength of the Lord. If we don't do that, we've forgotten altogether what our purpose is as long as God keeps us out on the field. There's going to be lots of adversity, but we must remember that the "others" around us are not in fact our opponents but are those whom we'd love to see won over to God's team! So we do whatever it takes to have maximum impact for Christ, to do what he did and take the beatings and the revilings without retaliating so that by our sacrifice they may see the goodness of God.

More than anything, what we desire is God's glory in blessing His Holy Huddle—on the global church, on those he has called and those he is drawing to himself, on our local churches, on our families, on our relationships...

Communion: Taking the Lord's Table together is…

A reminder of your purchase price

A reminder of your purpose
Discussion Questions
What do people normally seem to be aiming to get out of life? How are Christians similar and different?
Of the attitudes Peter lists, which one do you find the most challenging?
What is your thought process and practice to keep from retaliating?
Talk about God's future blessing and current blessing in the lives of believers. What do some in broader "Christian" circles seem to be getting wrong about this? (ie. Your Best Life Now)
Let us get to know you!
Please take a moment to send us your information so that we may stay connected with you. Your information is carefully managed and protected.
How did you hear about us?