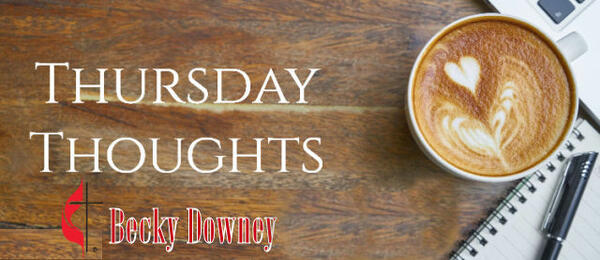 Thursday Thoughts
for June 3, 2021
Trust and Forgiveness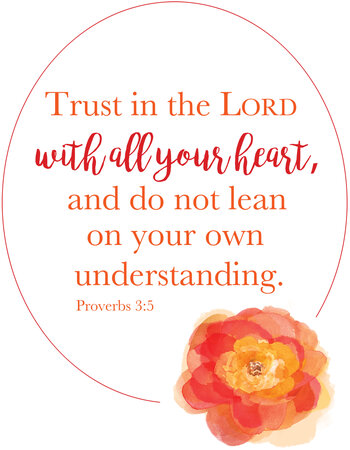 Song lyrics can be powerful when it comes to explaining the truth or making a point. I was listening to Southern Gospel on Pandora last week when a song I had never heard before began to play. A couple of lines caught my attention. "We can't see the future, He can't see the past". Isn't that spot-on?
Jeremiah 29:11 states, "'For I know the plans I have for you,' declares the Lord, 'plans to prosper you and not to harm you, plans to give you hope and a future.'"
How much time do we spend planning the future? Oh yes, some planning is necessary, goal setting is a good thing. But we often try to tell God what we are going to do, don't we? We know what is best we think. How much time do we commit to asking God for help or direction on what we planning to do?
In Max Lucado's book, "Be Anxious for Nothing", he recounts the story of feeding the five thousand. The disciples were exasperated when Jesus told them to feed the hungry crowd. They saw no solution when the solution was standing there in front of them!
"Trust in the Lord with all your heart, and do not lean on your own understanding. In all your ways acknowledge him, and he will make straight your paths." Proverbs 3:5-6. I understand what the disciples were feeling, don't you? We are often very shortsighted on spiritual matters.
And the second phrase, 'he can't see the past' is a real eye-opener. We wallow in guilt and regret to the point it keeps us up at night, affects our outlook, our marriages, families, and relationships. What a waste of time!!! Romans 4:7-8 tells us this, "Blessed are those whose transgressions are forgiven, whose sins are covered. Blessed is the one whose sin the Lord will never count against them." In addition, "For I will forgive their wickedness and will remember their sins no more."
Hebrews 8:12. If we need more convincing there is this: "If we confess our sins, he is faithful and just and will forgive us our sins and purify us from all unrighteousness."
We need reminding of this concept of not being able to see into the future and that God forgives us of our past mistakes. What a weight that takes off our backs and helps us to live in the moment, free to love and live and be a light in the world.
Blessings,
Becky
A Place to Belong, A Place for You.
Our address is: 219 North Main Street, Bridgewater, VA, 22812