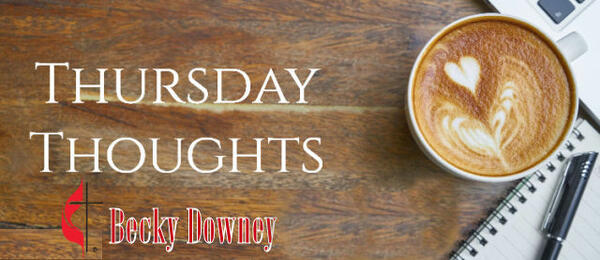 Thursday Thoughts
June 10, 2021
Dry Bones and Weary Spirits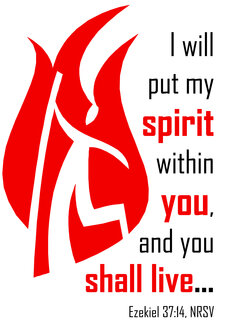 This afternoon as I was looking at the flower beds, I saw that earwigs have been chewing on zinnias leaves leaving just the middle vein in the leaf. With some TLC the plants will send out some side branches and be whole again. But it made me think of the story in Ezekiel where God took Ezekiel to a valley of dry bones. He was telling Ezekiel that the Israelites were like those dry bones but He would bring them back to life. This story can be found in Ezekiel 37:1-14.
Do you ever feel like the spirit of life has gone out of you? You know God is with you but you are emotionally and physically weary? This can happen during normal times but the pandemic has caused much anxiety and isolation leading to some emotional health issues. I have spoken with a few people who feel sadness, anger, and a lack of interest in getting back to life.
In Matthew 11:28-30, it reads, "Come to me, all you who are weary and burdened, and I will give you rest. Take my yoke upon you and learn from me, for I am gentle and humble in heart, and you will find rest for your souls. For my yoke is easy and my burden is light."
Many people have experienced COVID themselves or have had a family member or friend who contracted the virus and maybe even passed away. Some are left with lingering symptoms or organ damage. This is a vicious virus and while the United States seems to be getting a handle on the virus because of the vaccines, many people in the world are still feeling the full force of the scourge. But the lasting emotional damage may be a silent symptom that has yet to be fully acknowledged. We are fortunate to have medical help readily available if needed.
We are all weary and bear the scars of Covid-19 but Isaiah gives us wise advice. He knew what it was to experience weariness. In Chapter 40:29-31, he writes, "He gives strength to the weary and increases the power of the weak. Even youths grow tired and weary, and young men stumble and fall; but those who hope in the Lord will renew their strength, They will soar on wings like eagles; they will run and not grow weary, they will walk and not be faint."
I pray that our weary dry bones will be infused anew with the life and light that only God can provide.
Amen.
Blessings,
Becky
Ezekiel 37:1-14 NIV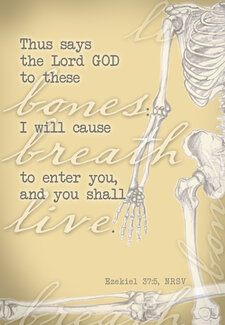 1 The hand of the LORD was on me, and he brought me out by the Spirit of the LORD and set me in the middle of a valley; it was full of bones.
2 He led me back and forth among them, and I saw a great many bones on the floor of the valley, bones that were very dry.
3 He asked me, "Son of man, can these bones live?" I said, "Sovereign LORD, you alone know."
4 Then he said to me, "Prophesy to these bones and say to them, 'Dry bones, hear the word of the LORD!
5 This is what the Sovereign LORD says to these bones: I will make breath enter you, and you will come to life.
6 I will attach tendons to you and make flesh come upon you and cover you with skin; I will put breath in you, and you will come to life. Then you will know that I am the LORD.' "
7 So I prophesied as I was commanded. And as I was prophesying, there was a noise, a rattling sound, and the bones came together, bone to bone.
8 I looked, and tendons and flesh appeared on them and skin covered them, but there was no breath in them.
9 Then he said to me, "Prophesy to the breath; prophesy, son of man, and say to it, 'This is what the Sovereign LORD says: Come, breath, from the four winds and breathe into these slain, that they may live.' "
10 So I prophesied as he commanded me, and breath entered them; they came to life and stood up on their feet—a vast army.
11 Then he said to me: "Son of man, these bones are the people of Israel. They say, 'Our bones are dried up and our hope is gone; we are cut off.'
12 Therefore prophesy and say to them: 'This is what the Sovereign LORD says: My people, I am going to open your graves and bring you up from them; I will bring you back to the land of Israel.
13 Then you, my people, will know that I am the LORD, when I open your graves and bring you up from them.
14 I will put my Spirit in you and you will live, and I will settle you in your own land. Then you will know that I the LORD have spoken, and I have done it, declares the LORD.' "
A Place to Belong, A Place for You.
Our address is: 219 North Main Street, Bridgewater, VA, 22812