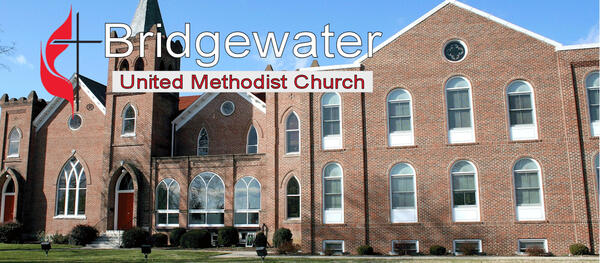 Friday BUMC eBlast for June 11
Pastor Jonathan's Ordination Friday, June 18 at 7 p.m. CHOIR RESTARTS ON JUNE 24. Volunteers Needed. HAPPY ANNIVERSARY on Sunday June 20.
June 18 at 7 p.m. - Pastor Jonathan's Ordination Service Online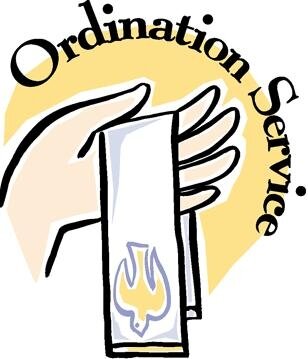 I would like to share this invitation with the BUMC congregation and friends who are interested in watching my Ordination Service that premiers on Friday, June 18 at 7 p.m.
From: Lindsey B. Freeman <LindseyBFreeman@vaumc.org>
Date: Wed, Jun 9, 2021 at 9:09 AM
Subject: Viewing Services for Annual Conference
To: Lindsey B. Freeman <lindseybfreeman@vaumc.org>
Cc: Clergy Excellence <ClergyExcellence@vaumc.org>
Good morning friends,
I pray this finds you well and staying safe. I have heard from the Rev. Steve Summers and the AV company that your, your family and friends may watch the premiere of the service by going to this link: https://vaumc.org/ac2021/
The schedule of this premiere is:
Friday, June 18 Service of Commissioning, Recognition & Ordination at 7:00 p.m.
grace upon grace,
Lindsey
Choir Rehearsals Restart on June 24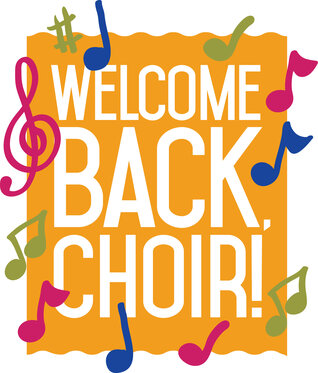 GOOD NEWS! The Sanctuary Choir will resume rehearsals on Thursday, June 24 at 7 p.m. Praise God for the 12 wonderful singers who met yesterday to plan the restart. Some of our choir friends are vacationing this week and/or the week of June 13, and we look forward to seeing them in the future.
This is a great time for people to try out singing in the choir or playing instruments with the choir! Contact Joan Kenney jonakenney@yahoo.com or 540-560-1181 or just come to the BUMC Sanctuary on Thursday, June 24 at 7 pm.
Kits for Conference District Volunteers Needed for June 19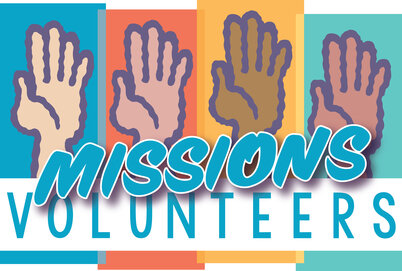 From: Brian Posey [mailto:brianposey@vaumc.org]
Sent: Wednesday, June 9, 2021 3:24 PM
To: Debbie Creech <harrisonburgdistrict@vaumc.org>
Subject: Volunteers Need for the Annual Conference Mission "Community Cans & Kits" Please forward to District churches
Dear Harrisonburg District,
I want to thank all of the churches so far who are contributing to the Community Cans and Kits Collection project. This is again our United Methodist Connection working to provide a blessing and impact in our communities.
We still need about (20) Volunteers to assist on June 19, 2021 between the hours of 1:45p.m. and 4:15p.m.
We will need 10 volunteers for Manor Memorial UMC where Rev. Stephen Creech will be the site organizer. and 10 Volunteers at Grottoes UMC where Rev. Brian Posey will be the Site organizer.
Rev. Brian Posey
District Mission Coordinator
"Community Cans & Kits" Team Leader
BUMC NOTES -
1) Please, let the BUMC office know of your interest in helping in New Market or Grottoes before Monday, June 14 at 2 p.m. by calling 828-0890.
2) If you would like to transport kits from BUMC to Manor Memorial UMC in New Market or Grottoes UMC on Saturday, June 19 between 2 p.m. and 3 p.m., please contact Paul at the church office, telephone 828-0890. If you have your own truck to transport kits, that would be helpful.
Happy Anniversary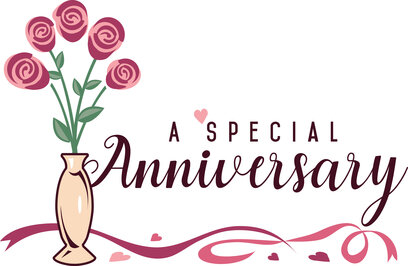 June 20 is Pastor Steve and Jeanette McMillion's 45th anniversary. Lets all join with Steve and Jeanette in celebrating. Send them a card or drop something off by the office for them.
Your Prayers are Needed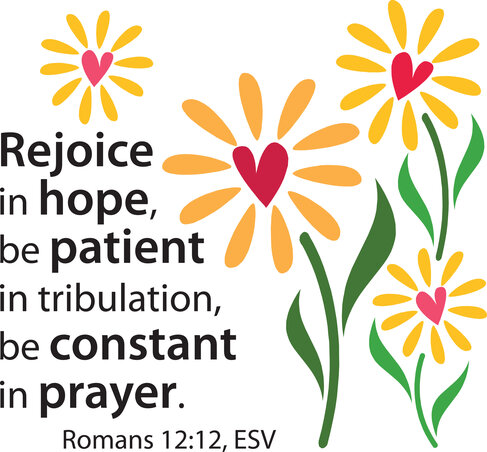 Bridgewater UMC Prayer List 6/13/2021
PRAYERS OF SYMPATHY FOR THE FAMILIES AND FRIENDS OF
Dorothy Seal
Chloia Barker
Gary Cave
Peggy Pool
JOYS AND ANSWERED PRAYERS!
Bobbi Wachter
Rita Davis
Jena Whitson
CURRENT PRAYER CONCERNS
Tracey Jenkins
Vicki Kenney
Rev. Gayle Thornberry
Zion Estes
Tyler Zombro
Christ Church Shenandoah
Jim Long
ONGOING NEEDS OF THE CONGREGATION
Mike Bennett
Harold Burkholder
Betty Foley
Forrest Frazier
Vickie Gibson
Bob Holden
Anthony Jorelamon
Anna Keller
Dr. Bob McDonald
Charley Moore
Glen Thomas
Nancy Thomas
Donald Usry
Leon Waters
Thank You for Supporting the Ministries of Bridgewater Un

Thank you for all the time, efforts, support, and financial help that you have given to each other, to other members of our community, and to support the church's ministries.
Please remember the opportunities and ways you can provide financial and other support for God's ministries through Bridgewater United Methodist Church.
You can:
Give during BUMC in-person worship services at 8:30 a.m. and 11 a.m.
Drop a check off by the church office in person between 9 a.m. and 3 p.m. Monday through Friday).
Mail a check to the church at BUMC, 219 North Main Street, Bridgewater VA 22812.
Give through the BUMC website at www.bridgewaterumc.com/Giving.
NEW!! - App for Giving @ FaithLife.com - Download the app, find BUMC, and give through your smart phone!
NEW!! - Secure, locked outside box at Green Street entrance in which you can leave papers for the church office.
"Your Giving Matters!" artwork from Newsletternewsletter.com used with permission.
How many came to worship? How much did people give?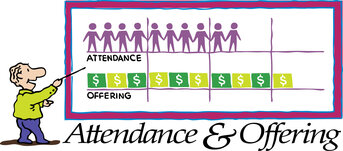 Sunday, June 6
65 total for 8:30 a.m. Worship Service
age 0 to 4 - 1
age 5 to 17 - 13
over 18 - 51
60 total for 11 a.m. Worship Service
ages 0 to 4 - 0
ages 5 to 17- 15
over 18 - 45
125- In-Person Worship Attendance on Sunday June 6
112 - Online worship service attendance for the week of May 30 to June 5
112 - Estimated Online worship service attendance for the week of June 6 to June 12


237 - Total estimated worship service attendance for June 6 to June 12 ( in-person + online)
30 - Sunday School attendance for June 6 - GIFT, Faith Bible, and Fellowship Sunday School classes
In-person worship services at 8:30 a.m. and 11 a.m. are offered every Sunday.
OR participate in worship on our website by clicking the link below https://bridgewaterumc.com/sermons.
Sunday, June 6 to June 11 Offerings
Last Week's Offerings of $9388.48 includes all contributions to BUMC (general fund for operating expenses, electronic giving, mission, and special giving).
BUMC needs to average $9,478.85 a week in giving to the general fund to keep up with projected costs in 2021. The BUMC operating budget for 2021 is $492,900.
"Attendance and Offering" artwork from Newsletternewsletter.com used with permission.
Thank YOU for your Prayers, Leadership, and Support and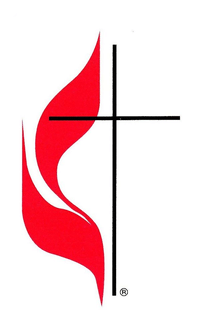 A Place to Belong, A Place for You.
Our address is: 219 North Main Street, Bridgewater, VA, 22812