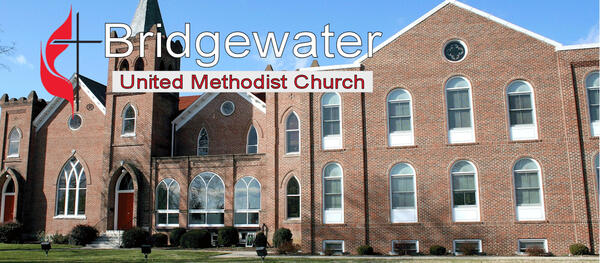 Thursday Thoughts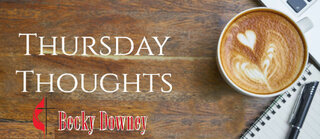 Thursday Thoughts
August 19, 2021
Disappointments. We all have had them. Disappointments in home life, relationships, work, church, school. They are inevitable. How we deal with them is important in our development. If we are willing, we continue to grow and adapt throughout our lives. How we handle the disappointments of our lives can be a growing point in our spiritual faith-walk, not a snare to trap us in a well of discontent. There is a myriad of disappointments we deal with in a lifetime. What is the fall-out from a child making mistakes when you spent so much time teaching the pitfalls of poor decision-making? How does one proceed in a relationship when trust has been broken? What is your reaction when someone gets promoted at work instead of you? What is your response to a change in your church that you don't agree with? What are the ramifications of failing a huge test in school or for work advancement? And since it is county fair season, how do you deal with the outcome of a poor showing of an animal you worked with for months and doesn't even place at the county fair?
We have several ways to deal with life's disappointments. There are books and websites on how to move beyond what is eating away at our hope, confidence, and happiness. There is medical help available, and we have mature wise friends and family that can walk the journey with us. But we also have scripture that can reassure, offer pardon, give hope and confidence that this too shall pass.
Matthew 11:28-29: "Come to me all you who are weary and burdened and I will give you rest. Take my yoke upon you and learn from me, for I am gentle and humble in heart and you will find rest for your souls."
1 Peter 5: 6-10: "Humble yourselves, therefore, under God's mighty hand, that he may lift you up in due time. Cast all your anxiety on him because he cares for you. Be alert and of sober mind. Your enemy the devil prowls around like a roaring lion looking for someone to devour. Resist him standing firm in the faith because you know that the family of believers throughout the world is undergoing the same kind of sufferings. And the God of all grace, who called you to his eternal glory in Christ, after you have suffered a little while, will himself restore you and make you strong, firm, and steadfast."
Jesus told his disciples this just before he was arrested: "I have told you these things so that in me you may have peace. In this world, you will have trouble. But take heart! I have overcome the world."John 16:33.
And finally, I pray we can be like the tree planted by the water as we read about in Jeremiah 17:7-8:
"But blessed is the one who trusts in the Lord, whose confidence is in him. They will be like a tree planted by the water that sends out its roots by the stream. It does not fear when heat comes; its leaves are always green. It has no worries in a year of drought and never fails to bear fruit."
We all have disappointments, it is a common denominator in the human race. But we know as Christians that at some point we will be restored and we have no idea the beauty and glory that awaits us. In the meantime, we have an opportunity to help one another thru disappointments and we have the opportunity to grow in faith so that disappointments don't hurt as much. All things are in God's time so we must be patient and faithful.
Blessings,
Becky
(Sorry for the duplicate messages. The first message cut off part of the devotion.)
A Place to Belong, A Place for You.
Our address is: 219 North Main Street, Bridgewater, VA, 22812