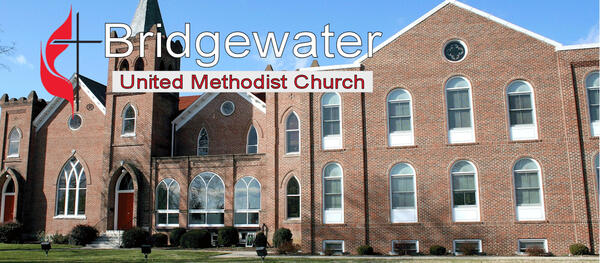 September BUMC eNewsletter and Friday BUMC eBlast for August 27, 2021
In Motion Dance Troupe to appear Sunday, Dr. Bob - A blessing to us all, Be A Blessing, Nursery & Children's Church restart this Sunday, OCC?,UMW Reading Program, September Birthdays and Anniversaries
This Sunday - Get Ready for an Exciting Worship Experience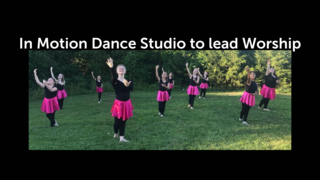 Sunday, August 29 both services
Special Presentation - Praise-in-Motion Dance Troupe
Call to Worship: 1 Peter 2:9 modified
1st Scripture: Genesis 1 26-27
2nd Scripture: 1 Corinthians 15:45-49
Benediction: John 14:27
Be prepared, the music and the dancing will bring the Holy Spirit to you and your family.
BUMC youth will be filling many roles during the services such as Scripture Reader, Co-Children's Story Leader, Scripture Readers, Greeters, and Ushers. Youth will also help to provide Audio-Visual coverage at the 11 a.m. service.
This special presentation will take place along with the other parts of a traditional service including a Call to Worship, opening and closing hymns, Children's Story, scripture reading, reflections from Pastor Jonathan, prayers, offertory, doxology, benediction, and postlude.
Coming on Saturday, September 18 - BUMC Back to School Carnival
Coming on Sunday, September 19 - BUMC Back to Church Sunday
Dr. Bob - A Blessing to Us All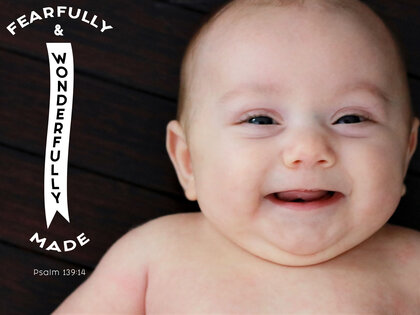 How many babies did Doctor Bob McDonald deliver in the Bridgewater area?
How blessed were we to have a doctor and friend who loved us, loved God, and everyone he met?
Join us on Saturday, August 28, at 2 p.m. at Bridgewater United Methodist Church, as we will celebrate the life of Dr. Robert McDonald with his family. Due to ongoing concerns about COVID, the family has asked that everyone who attends wears a mask to the service.
The service will be led by the Pastor Jim Harris who is retired, but remains active in God's church and artwork.
The family asks that instead of flowers, memorial donations can be made to Bridgewater United Methodist Church, 219 N. Main Street, Bridgewater VA 22812 or the Bridgewater Retirement Community Forever Family Fund, 302 N. Second St., Bridgewater VA 22812.
Johnson Funeral Home is handling the arrangements. You can find additional information in the obituary section of the Daily News Record website, www.dnronline.com, or the website for the Johnson Funeral Home www.johnsonfs.com. Plans are to live stream the service through the Johnson website.
"Fearfully and wonderfully" artwork from Newsletternewsletter.com used with permission.
Back to Church Sunday Offers Opportunities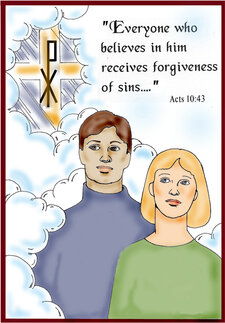 Recently, I watched a TED Talk on conversations by radio host Malavika Varadan. She states a conversation opens a door in meeting a new person, and it helps define who we are. When we talk to a stranger, we have a chance to make a new friend.
Acts 10 provides an example of how God desires for us to be conversing with each other. We meet Cornelius, a god-fearing Roman centurion who cares for those around him and regularly prays to God. An angel tells him to send for Simon Peter. God also prepares Peter for this coming conversation by sending him visions, and the Spirit tells him to meet Cornelius.
When Peter arrives, he informs Cornelius that Jews like Peter were not supposed to gather in households with Gentiles, but God had shown him, "…I should call anyone impure or unclean" (Acts 10:28 NIV). I do not want to begin a conversation today about a rule with strangers, but this was significant as this was the first time the Good News of Jesus with people outside of the Jewish community.
This coming month, we have an opportunity to invite our neighbors to join us for Back to Church Sunday on September 19, 2021. Everyone in the town of Bridgewater will be receiving a flyer inviting them to church. I want to ask your neighbors and strangers you meet to join us for Back to Church Sunday!
Let us pray.
Gracious God, help us to share conversations with others. So, your joy and love would be known by our neighbors. We pray this in your Holy Name, One God: Father, Son, and Holy Spirit. Amen.
Sincerely, Pastor Jonathan
Scripture: Acts 10
https://www.biblegateway.com/passage/?search=Acts%2010&version=NIV
TED Talk by Malavika Varadan
Be A Blessing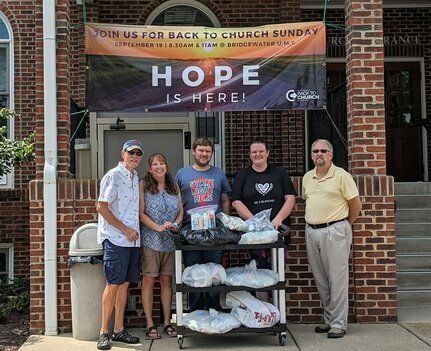 Photo right to left: Pastor Steve, Emily Stemper-Layton, Pastor Jonathan, Laura and Tony Mancari
Back to Church Sunday challenges us to find new ways to reach out and serve our community.
Be A Blessing is a local community service organization that provides toiletries to area school children and youth in need. Emily Stemper-Layton, the co-founder of the organization, told us that school nurses give these items to students in need and tend to pay for the toiletries and personal hygiene care packages out-of-pocket. She said the need is great in Harrisonburg and Rockingham County schools.
We will develop plans to help Be A Blessing and other local mission groups. There will be more info later on how you can help Be A Blessing.
Nursery and Children's Church Reopens on August 29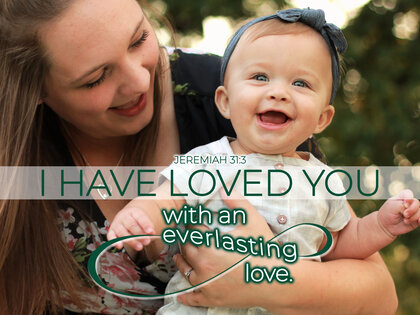 We are happy to announce that the nursery will be available on Sundays for Sunday School and Worship Services starting August 29th. Once again college students from Bridgewater College will be providing care in the nursery during our worship service and Sunday School classes.
In addition to the nursery, Children's Church will take place during both worship services following the children's time. Children will be escorted from the sanctuary for their own church service. This allows their parents to be better able to enjoy the worship service. Children's Church begins on August 29th.
"I Have Love You . . ." artwork from Newsletternewsletter.com used with permission.
The Youth's News for September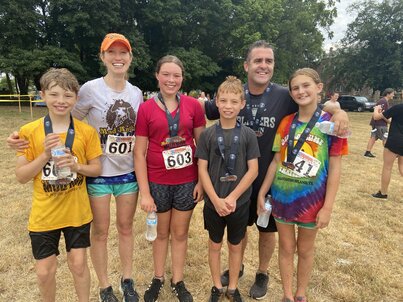 Left to Right: William Sieber, Tara Wyrick, Elizabeth Sieber, Reese Leach, Tim Leach, and Sydney Leach. Photo provided by Courtney Leach.
This August, we started a new fiscal year for our Youth Group. On Saturday, August 7th, our Youth participated in Dayton's Muddler. They had a great time! On Tuesday, August 17th, the Youth helped with Bridgewater Ruritan in their Fry Shack by taking orders and helping to dish out French fries.
On Thursday, August 19th, we helped at Hope Distributed, an organization that provides food to those in need in our community. We helped at Hope by loading cars to take food to the needy.
TONIGHT (FRIDAY, AUGUST 27) - We have a Cookout and Slip N' Slide at 6:30 at the Wright's home.
On Friday, September 10th the Youth will be helping to pack lunches for Harrisonburg Baptist Church's Meal Program. Then on that Saturday, we will help HBC set up a picnic. We will also be helping volunteer on Saturday, September 18th at the Back to School Carnival. The Youth will also be having a movie night on Sunday, September 26th!
For more information on youth activities contact Pastor Jonathan Lamb at 540-828-0890 (office) or 540-742-1535 (cell).
Youth Helping Bridgewater Ruritan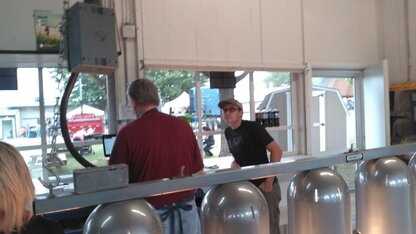 Blake Hohenstein is ready at the booth's window to take orders at the Rockingham County Fair.
BUMY Serving at Hope Distributed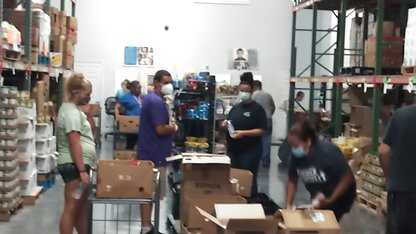 Callie McDorman and Taylor Ann Joralemon help to unpack some boxes.
For more info on Hope Distributed visit.
HELP! Housing needed! - An appeal from Church World Service (CWS)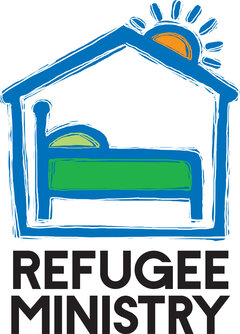 From: Sarah Coleman, Church World Service (CWS)
Email Address: sacoleman@cwsglobal.org
Phone Number: 540-419-0136
Message: Greetings. I am writing from Church World Service Harrisonburg with an urgent request. CWS resettles refugees in the Shenandoah Valley. CWS is currently receiving new refugees arriving from several different countries at rates we have not seen in years. Housing in the community is not available for so many people all at once, so we are seeking individuals and organizations who might be able to provide temporary emergency housing for refugee families. We currently have 39 people awaiting temporary or permanent housing.
If this is something you might be willing to discuss, please contact me and thank you so much.
UMW Reading Program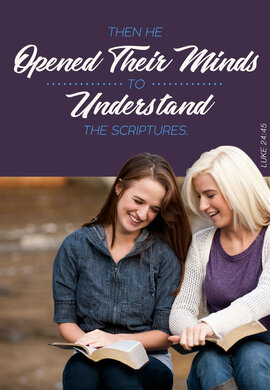 I hope you have been reading over these challenging months. If you are participating in the UMW Reading Program, the Reading Reports are due by September 2. You can put your report in the container on the Reading Cart or give them to me. Books included this year are from 2015 through 2021.
Anyone, male or female, is welcome to read the wonderful, informative books. Just put your name on the card and put it in the file box.
If anyone has books they are finished reading, please return them to the basket that is below the books on the cart.
Thank you, and keep reading!
Kathi Hemmis
"Then He Opened . . . ." artwork from Newsletternewsletter.com used with permission.
Operation Christmas Child Donations Needed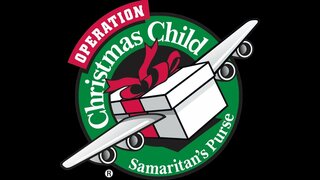 BUMC is getting started on Operation Christmas Child 2021. It's not too early to start purchasing items to donate.
1) Please take advantage of BACK TO SCHOOL SALES on:
PENCILS - We'll need 900.
INK PENS - We'll need 600.
PENCIL SHARPENERS - We'll need 150 sharpeners.
BOXES OF CRAYONS - 24 count boxes - We'll need 150 boxes.
2) Also be on the LOOK OUT FOR GOOD DEALS on:
SMALL GAMES - We'll need 150.
SOCKS - We'll need 150 pairs.
BARS OF SOAP - We'll need 150 bars.
SMALL DOLLS - We'll need 75 small dolls.
FLASHLIGHTS WITH BATTERIES - We'll need 150 flashlights.
SMALL COLORING BOOKS - We'll need 150 coloring books.
SMALL PUZZLES- We'll need 150 small puzzles.
3) WANT TO MAKE THIS A FAMILY ACTIVITY?
Help each member of your family prepare a "shoebox" with 6 pencils, 4 ink pens, a pencil sharpener, a box of crayons (24 count), a small game, a pair of socks, a bar of soap, flashlight with batteries, small coloring books, and a puzzle. If you include girls' socks and a small doll, please indicate that the box is for a girl.
4) WANT TO MAKE THIS AN ACTIVITY WITH FRIENDS OR GROUPS?
You can also put together shoe boxes with friends, folks that are not able to go shopping, or groups by buying items and letting them select what socks, puzzles coloring book, etc. go in their box.
More information such as drop box locations at the church and deadlines to follow.
"OCC" artwork from Newsletternewsletter.com used with permission.
September Birthdays & Anniversaries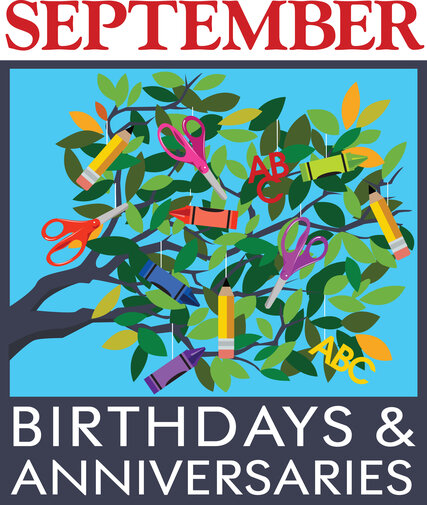 Birthdays
1 Erin Breeden, Jason Gilkeson
2 Ginger Usry, Daniel Bowman
3 Kathi Hemmis, Judy Hulvey, Doris Waters
4 Mary Glover
5 Seth Davis
6 Denise Snoddy
7 Faith Long
9 Kevin Early
10 Rebecca Shifflett, Carolyn Hill, Donald Bowman
12 Ryan Canada
13 Dennis Hohenstein
14 Madelyn Gilkeson
16 Todd Slaubaugh
17 Alan MacNutt
18 Emily Todd, Elizabeth Keppel
19 Henry Graham, Kevin Puffenbarger
20 Patti Landes
21 Lori Copley
22 Deborah Robinson, Christopher Landes
23 Brockie Hall, Angela Carrier
24 Christopher Runion, Brian Kenney
25 Brittany Gerald, Jay Davis Higgs,
Brooke Hemmis, Tony Mancari
26 Cheryl Rieman, Athena Hess
27 Dakota Higgs
28 Brad Ridder, Tammy Balser
Anniversaries
11 Rodney & Gloria Hildebrand
12 Brockie & Mary Hall
18 Ryan & Heather Kiracofe
19 Scott & Lisa Kiracofe
21 Dennis & Shirley Hohenstein
30 Ryan & Jennifer Hildebrand
"September Birthdays and Anniversaries" artwork from Newsletternewsletter.com used with permission.
Answered Prayers - Tyler Zumbro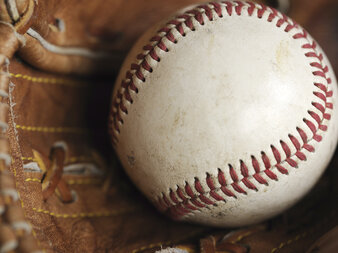 Please pray for . . .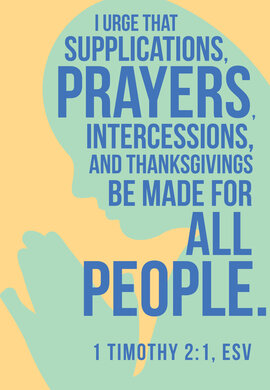 PRAYERS OF SYMPATHY FOR THE FAMILIES
AND FRIENDS
Elinor Abbot
Dr. Bob McDonald
Brooke Kirchner (friend of Sheryl Burke)
JOYS AND ANSWERED PRAYERS!
Anna Keller—out of hospital
CURRENT PRAYER CONCERNS
COVID - less transmission, safety, protection against
The people of Hati and Afghanistan
The people in Tennessee affected by flooding
Henry Graham—several issues, at Sentera RMH
Jeanette McMillion - diagnosed with cancer
Joe Puffenbarger—COVID, in hospital, relative of Gregg K.
Brooke Garcia—COVID, at home, relative of Gregg K.
ONGOING NEEDS OF THE CONGREGATION
Mike Bennett
Grace Fishback
Betty Foley
Forrest Frazier
Vickie Gibson
Bob Holden
Anthony Joralemon
Roger Joralemon
Anna Keller
Glen Thomas
Nancy Thomas
Donald Usry
Leon Waters
"I Urge That . . ." artwork from Newsletternewsletter.com used with permission.
Attendance and Giving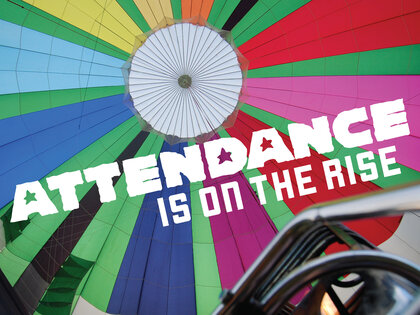 Sunday, August 22
57 total in-person for 8:30 a.m. Worship Service
56 total in-person 11:00 a.m. Worship Service - Wow!
15 total in-person at White Birch service
84 estimated online attendance for August 8 to 14
212 Total estimated Worship attendance in-person and on line for week of August 22 to 28 - Wow!


In-person worship services at 8:30 a.m. and 11:00 a.m. are offered every Sunday.
OR participate in worship on our website by clicking the link below https://bridgewaterumc.com/sermons.
40- Sunday School attendance for August 22
Youth (grades 6 to 12), Children (pre-school to grade 5), GIFT, Faith Bible, and Fellowship Sunday School classes
Monday, August 16 to, August 22 Offerings
Last Week's Offerings of $5570.00 includes all contributions to BUMC (general fund for operating expenses, electronic giving, mission, and special giving).
BUMC needs to average $9,478.85 a week in giving to the general fund to keep up with projected costs in 2021. The BUMC operating budget for 2021 is $492,900.
How can I give?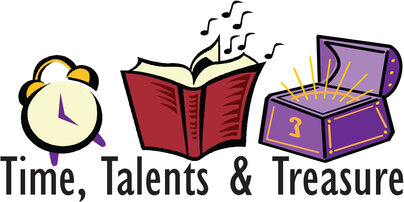 Thank you for all the time, efforts, support, and financial help that you have given to each other, to other members of our community, and to support the church's ministries.
Please remember the opportunities and ways you can provide financial and other support for God's ministries through Bridgewater United Methodist Church.
You can:
Give during BUMC in-person worship services at 8:30 a.m. and 11 a.m.
Drop a check off by the church office in person between 9 a.m. and 3 p.m. Monday through Friday).
Mail a check to the church at BUMC, 219 North Main Street, Bridgewater VA 22812.
Give through the BUMC website at www.bridgewaterumc.com/Giving.
NEW!! - App for Giving @ FaithLife.com - Download the app, find BUMC, and give through your smart phone!
NEW!! - Secure, locked outside box at Green Street entrance in which you can leave papers for the church office.
"Time, Talents & Treasure" artwork from Newsletternewsletter.com used with permission.
Sunday School for You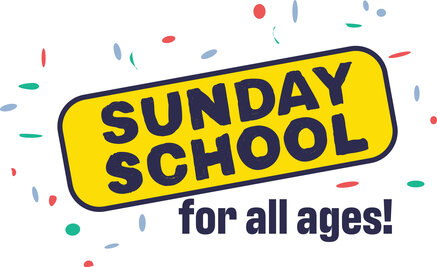 SUNDAY School starts at 9:45 a.m.
Children's Sunday School (pre-school to 5th)
Youth Sunday School (6th grade-12th grade)
Faith Bible Class downstairs
GIFT & Fellowship Classes meet upstairs


Join us!
Thank you for your prayers, love, and support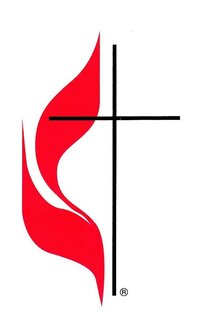 A Place to Belong, A Place for You.
Our address is: 219 North Main Street, Bridgewater, VA, 22812