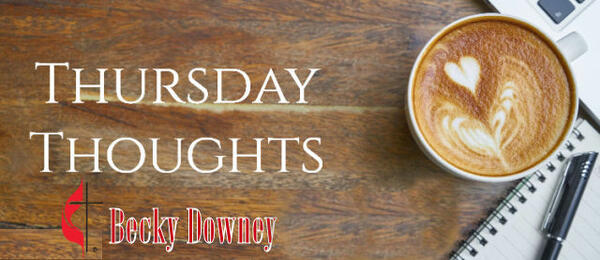 Thursday Thoughts for August 26
Is it true? Is it kind? Does it need to be said?
What does it mean to love one another?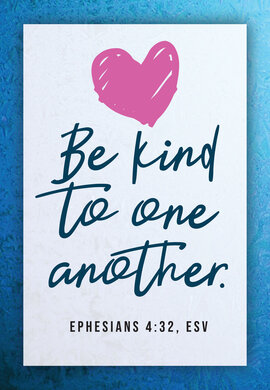 August 26, 2021
"Is it true, is it kind, does it need to be said?" We have heard versions of this witticism all our lives. A friend shared she was reminded of it from a book she was listing to as she was driving. Boy, what would happen if our culture embraced that idea!
The beauty of the world wide web is that anyone can provide and access information. The curse of the world wide web is that anyone can provide and access information, the same as the news content we ingest. Just like a balanced diet for food, we need to get news and information from several sources and when it is important, verify, verify, verify. We see news reports and news entertainers who slant their reports to suit a particular viewership so the audience will be satisfied with what is reported. It doesn't matter what political, socioeconomic, or intellectual viewpoint you have, there is someone out there telling the "truth" as their consumers see it, often throwing in a big dose of fear to keep the hearers listening or watching.
The Bible is full of examples of the importance of knowing the truth. The Letter to the Ephesians has a lot to say about living the life God intended us to live. In Chapter 4:25 it reads, "Therefore each of you must put off falsehood and speak to your neighbor, for we are all members of one body."
Apostle Paul wrote an impassioned plea to the new Christians in Galatia as they were struggling. Some teachers had taken it upon themselves to twist the gospel message and make it more like the Jewish laws. Paul was so frustrated with them that he wrote in Galatians 4:16-18: "Those people are zealous to win you over, but for no good. What they want is to alienate you from us, so that you may have zeal for them. It is fine to be zealous, provided the purpose is good, and to be always, not just when I am with you."
Paul writes to a whole group of churches in his letter to the Ephesians imploring them to follow Christ's example. Here is what he wrote in Ephesians 4:31-32: "Get rid of all bitterness, rage, and anger, brawling and slander, along with every form of malice. Be kind and compassionate to one another, forgiving each other just as Christ God forgave you." "Is it kind?"That is a great filter to put all our words and thoughts through. Sometimes we have to share some words of rebuke or discipline but it can be done in a manner that doesn't attack the other person. I grew up with the admonition from my mother to 'kill'em with kindness.' We have all been hurt with unkind words. The truth can be told in a way that doesn't slash someone else.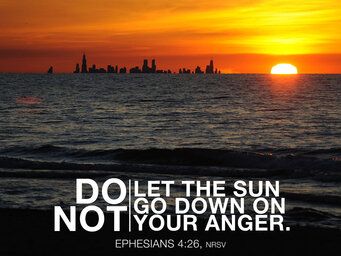 Here is the really tough part: "Does it need to be said?" Do we say stuff to blow off steam or to deliberately hurt someone? Sure, we all have. Sometimes things need to be said to clear the air so that others can understand your point of view even if it is in opposition to theirs. Here is where discernment and maturity come into play. Children and sometimes adults blurt out all sorts of frustration because they haven't learned any other way to deal with those emotions.
In Philippians 2:3a Paul wrote, "Do nothing out of selfish ambition or vain conceit." And in Ephesians 5:1-2 Paul writes:
"Follow God's example, therefore, as dearly loved children and walk in the way of love, just as Christ loved us and give himself up for us as a fragrant offering and sacrifice to God."
Is it true, is it kind, does it need to be said? Certainly a good reminder to us all.
Blessings,
Becky
A Place to Belong, A Place for You.
Our address is: 219 North Main Street, Bridgewater, VA, 22812