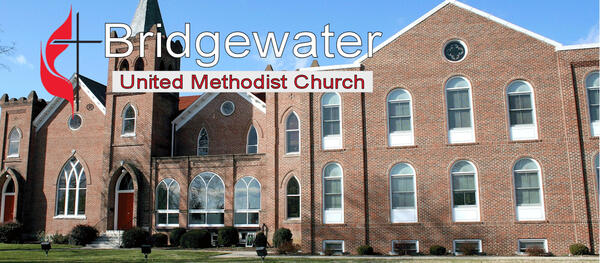 Friday BUMC eBlast for September 3, 2021
What is going on this Sunday? Refugee Resettlement, Responding to Hurricane Ida, Soup and You? Would you like to be a delegate to Annual Conference? BUMW News
Sunday Worship - This Week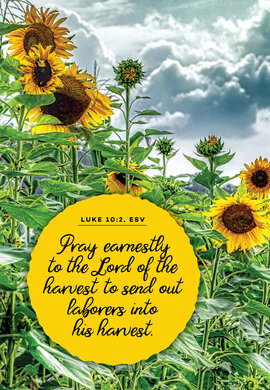 September 5 - Holy Communion
Scripture Luke 10: 1-9
Pastor Jonathan to preach
September Birthday Recognition
Children's Story
Nursery provided at 8:30 a.m. and 11 a.m.
Children Church provided during the 11 a.m. service.
September 19 - BACK TO CHURCH SUNDAY - Pray for/Invite/bring your friends and neighbors
"Pray earnestly . . . ." artwork from Newsletternewsletter.com used with permission.
Sunday School for you!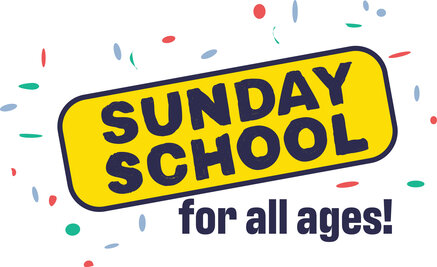 "Sunday School for all ages!" artwork from Newsletternewsletter.com used with permission.
SUNDAY School starts at 9:45 a.m.
Children's Sunday School (pre-school to 5th) downstairs
Youth Sunday School (6th grade-12th grade) downstairs
Faith Bible Class downstairs
GIFT & Fellowship Classes meet upstairs
Join us!
Soup and You May Resume Soon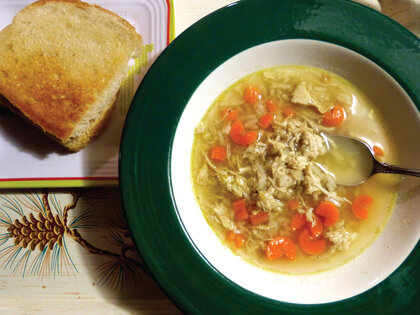 The Nurture Team is presently looking into the possibility of resuming the Soup & You Fellowship. We are currently working on the logistics involved in order to safely have this fellowship. There are guidelines from several agencies that we must follow.
Any food served within the Church must be prepared in the Church Kitchen. We are not allowed to serve foods prepared and brought into the Church. We also have guidelines to follow involved with the safety of serving the food as well.
Once we have established procedures that conform to the guidelines, we will schedule our first Soup & You.
The biggest change that effects those who plan to attend is that you will not need to bring any food to share. For the next several months, Nurture Team members will be making the soups in our Church Kitfchen. We will make 2 soups. We will also provide crackers, a drink, and a dessert.
Potentially, we will try to be ready to begin by September 15. To confirm this date, please watch for information in the eBlast, on the prayer chain email system, and possibly in the Sunday bulletin.
If you have questions, please feel free to call Mary Glover.
Mary Glover 828-3795
"Soup and Bread" artwork from Newsletternewsletter.com used with permission.
A Note of Thanks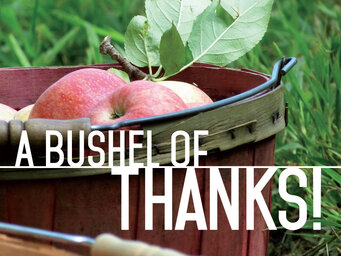 Curt and I want to thank you for the cards sent to us at the time of our 50th wedding anniversary. It was so nice to get the well wishes, and it added to this special time for us. We appreciate your thoughtfulness. Mary and Curt Glover
"A Bushel of Thanks" artwork from Newsletternewsletter.com used with permission.
Responding to Hurricane Ida and flooding in Tennessee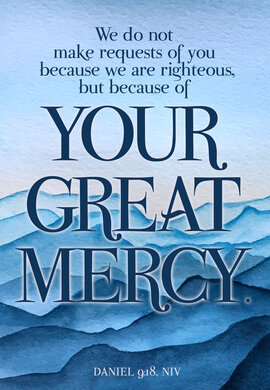 Responding to Hurricane Ida, flooding in Tennessee
by Brenda Capen | Aug 31, 2021 | News, Virginia News
A Message from Serving Ministries
Dear friends,
Our hearts are broken with the devastation being experienced in Tennessee and Louisiana. Continue to keep all who are impacted by the the storms and efforts to properly respond to this disaster.
Please remember that any work related to the United Methodist Committee on Relief (UMCOR) will start only after all the first responders leave the area. There will be more specific calls to help in the coming weeks and months. We strongly advise against any self-deployment to these areas. The work of recovery will continue in the coming months and years, and Serving Ministries invite your church to be part of this long journey.
In the meantime, if you want to help, there are some things that you can do:
1. Pray – Those who are hurting need to be reminded that God is there for them
PSALM 46:1-2 – God is our refuge and strength, an ever-present help in trouble. Therefore we will not fear, though the earth gives way and the mountains fall into the heart of the sea.
2. ISAIAH 43:2 – When you pass through the waters, I will be with you; and when you pass through the rivers, they will not sweep over you. When you walk through the fire, you will not be burned; the flames will not set you ablaze.
3. Give – The Virginia Conference Disaster Response and Recovery (#5037) coordinates preparation, response and recovery in the conference during times of disaster. This addresses the personnel needed, equipment required and Christian witness that is desired in such situations. If you have question regarding giving, please email serving@vaumc.org
4. Cleaning Buckets – If there are churches who want to assemble cleaning buckets, they can do so but we normally wait until UMCOR makes an official call. However, for those churches who are willing to make cleaning buckets and deliver them, please do it directly to the Central Virginia Mission Hub.
Central Virginia Mission Hub
205 Lesco Blvd Culpeper, VA 22701
Contact: Darryl Lam (540) 219-2829
Website: www.cvmhub.org
Directions to assemble a cleaning kit: https://www.cvmhub.org/cleaning-kits
5. Early Response Team (ERT) – ERT are one of the first who will be deployed to areas who were devastated by the natural disaster. The Virginia Conference has a Disaster Response team, who will respond when we are called. We are yet to be called, but we believe there will be a call to help. If you have an ERT certification, please make sure your information is up-to-date. If you would like to have more information about ERT and potentially host a training, please contact Rev. Bob Philcratnz (vacdrt1@gmail.com), VAUMC DISASTER RESPONSE COORDINATOR, for more information.
We are thankful for the faithfulness of God's people, who strives to serve in any and every way possible.
Thank you so much for all the work you do.
In Christ,
Associate Director of Serving Ministries
Virginia Conference of the United Methodist Church
Are you interested in being a delegate to the UMC's Virginia Annual Conference?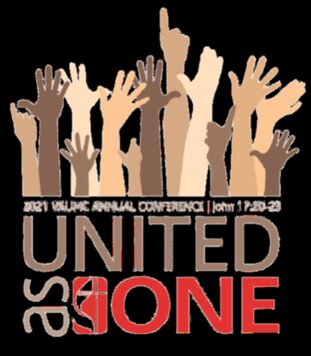 In addition to the pastors and lay leaders, the Harrisonburg District needs to elect 16 people to serve as Lay Members-At-Large for 2022 Annual Conference. The Annual Conference is scheduled for June 16-18, 2022 in Hampton, VA. If you want to know more about Annual Conference or are interested in attending, please talk to Pastor Steve, Pastor Jonathan, or Karen Chamblee for more information and a nomination form.
SPRC meets Wednesday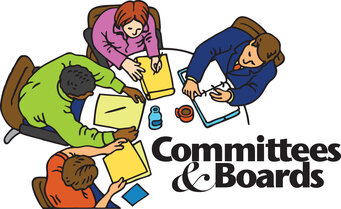 The Staff-Parrish Relations Committee meets on Wednesday, September 8 at 6:30 p.m. in the Faith Bible Sunday School Classroom downstairs.
Calling All Bridgewater United Methodist Women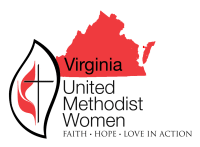 !!!!Calling All United Methodist Women!!!
BUMW Circles will resume meeting on September 20, 2021 after our summer break. The first half of the year Circle activities were shadowed by COVID restrictions, but we are ready to make the next four months purposeful, entertaining, and meaningful in as many ways as we can!
All BUMW are invited to participate in Circle meetings on the third Monday of each month, January through May and September through December. There are no meetings during the summer months. The Circle of Love meets at 6:30 p.m. The Circle of Faith meets at various locations; the September meeting will be held at Becky Wright's home at 7:00 p.m. this month. The Circle of Hope meets at the church at 10:00 a.m.
Our Circle activities support many worthwhile projects – Mission Central, the Food Pantry, Operation Christmas Child, Kits for Conference, and many more. The programs and fellowship are just what you need to complement our faith and love of Christ.
If you are interested in joining a Circle, please call the church office at 828-0890 or Johna McFarland at 434-5637.
UMW Purpose
United Methodist Women shall be a community of women whose purpose is to know God and to experience freedom as whole persons through Jesus Christ; to develop a creative and supportive fellowship; and to expand concepts of mission through participation in the global ministries of the church.
Volunteers Needed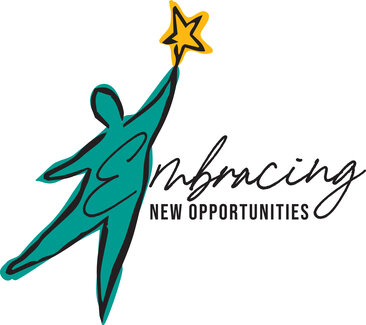 Bridgewater United Methodist Church is looking for volunteers to perform a variety of functions such as but not limited to:
Worship Volunteers at both services - Greeters, Readers, Ushers, AV Operators
Tellers
Volunteer Administrative Assistants
Teachers and Buddies for children's Sunday School
Sextons to check building (lights off, outside doors locked) after worship services and other events and letting other persons or groups without keys into the church
Service on boards or committees of the church
If you are interested in volunteering, please call the church office at 540-828-0890.
Jim Harris Online Art Auction for Staunton GO Pantry
Bishop's letter of Aghan Regugees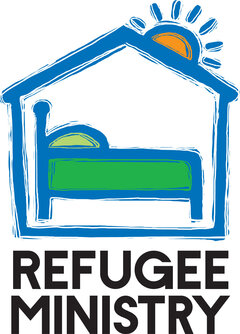 THE UNITED METHODIST CHURCH
VIRGINIA CONFERENCE
POST OFFICE BOX 5606
10330 STAPLES MILL ROAD
GLEN ALLEN, VIRGINIA 23058-5606
TELEPHONE: 804/521-1102
FAX: 804/521-1178
E-MAIL: terribiggins@vaumc.org
September 3, 2021
Virginia Conference members,
Our admiration and gratitude go out to our military, diplomats, and civil servants who have been working on the front line of the humanitarian crisis in Afghanistan. This work is soul-rending and
heartbreaking as well as exhausting. We are thankful for their service and mourn the 13 service members who gave their all to save the lives of others.
We are grateful for the willingness of organizations, many of them faith-based, that are continuing the work of those who helped evacuate the Afghan refugees. Many of these refugees have risked and sacrificed more for our country than most of us will ever be asked to do and these resettlement agencies are working to make sure that those individuals have as soft a landing and as warm a welcome as possible. The Virginia Conference is committed to working alongside these agencies, picking up the baton of the work of the frontline, and continuing this work of caring for all our refugee families.
As a church, we are called to serve people who are marginalized, regardless of their race, background, or religion. We also understand that this race is not a sprint, but a marathon. Our work will continue for the coming months and years, ensuring our new neighbors and fellow children of God are loved and shown hospitality as we are commanded in the Scriptures "for by doing that some have entertained angels without knowing it" (Hebrews 13:2).
The Virginia Conference reminds churches that the connectional system can be a powerful tool to reach out to those who are in need. Your church may participate in this effort in the following ways:
1. Pray and remember that Jesus Christ was also a refugee - Ask God how your church can be involved in supporting these families who are marginalized. Pray for more people to hear God's
call to care for the ones who are mourning (Romans 12:15).
2. Give to UMCOR - UMCOR released a statement (click here to read the statement) on how they will use UMCOR Global Migration Advance Special (#3022144). The Advance Special partners with Church World Service in assisting temporary settlement for the refugee families, through the Global Migration Advance Special. All offerings sent to the Virginia Conference will be directed to this fund.
3. Refugee Response Team - We have assembled a Refugee Response Team to coordinate the effort of our Annual Conference churches in the work to support the refugee families. Ken Speicher, Arlington District/ lay member, will serve as the point of contact between various agencies and the local churches to support and sponsor the families in their settlement.
4. Utilize the resources shared through the Conference website and communication channels
- The Refugee Response team has already published a number of resources to help the churches,
including the recent update which can be downloaded here. Use these resources that will help
your churches to be involved in this work. All resources can be found at www.vaumc.org/refugeeresponse.
I am grateful for all the work that has been done and anticipate the blessings to come as we continue on this long journey together! Please continue to pray and seek God's direction in our effort to care for these families!
Grace and and Peace
Bishop Sharma D. Lewis
Resident Bishop
Virginia Conference of the United Methodist Church
Your prayers are needed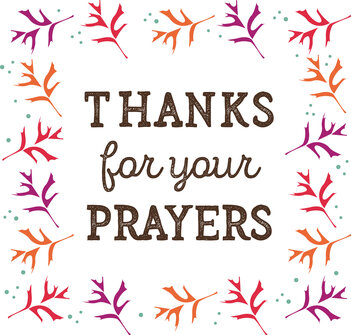 PRAYERS OF SYMPATHY FOR THE FAMILIES
AND FRIENDS
Elinor Abbot
JOYS AND ANSWERED PRAYERS!
Jeanette McMillion—surgery went well, waiting for test results
Galen Dellinger - surgery went well, waiting for test results
CURRENT PRAYER CONCERNS
COVID - less transmission, safety, protection against
The people of Haiti and Afghanistan
The people affected by flooding or fires in the west
People effected by hurricane Ida
Galen Dellinger—surgery results good, waiting on test results
Henry Graham—several issues
Jeanette McMillion-surgery results good, waiting on test results
Joe Puffenbarger—COVID, in hospital, relative of Gregg K.
Brooke Garcia—COVID, at home, relative of Gregg K.
Crystal Kenney—awaiting surgery on Sept. 9
Bob and Corine Gaines– health issues,
Bob and Corine Gloria H.'s father and step-mother
ONGOING NEEDS OF THE CONGREGATION
Mike Bennett
Grace Fishback
Betty Foley
Forrest Frazier
Vickie Gibson
Bob Holden
Anthony Joralemon
Roger Joralemon
Anna Keller
Glen Thomas
Nancy Thomas
Donald Usry
Leon Waters
We welcome prayer requests. Please share with us your prayer requests by filling out a prayer card and dropping it the offering plate during the 8:30 or 1:00 Sunday worship service, or you can drop off or mail or email prayer requests to the church office, or you can call the church office (828-0890) with your prayer requests.
Would you like to join the BUMC Prayer Chain? If you would like to be a member of our prayer chain partners, call the church office at 828-0890.
"Thanks for your prayers" artwork from Newsletternewsletter.com used with permission.
Wow! Attendance is way up!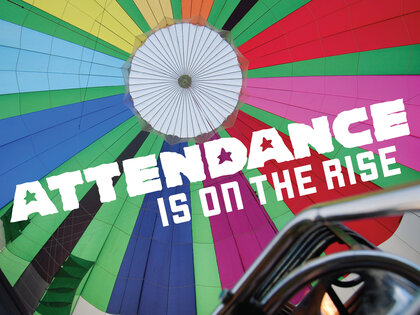 Sunday, August 29
67 total in-person for 8:30 a.m. Worship Service
83 total in-person 11:00 a.m. Worship Service - Wow!
120 estimated online attendance for August 8 to 14
Wow! 270 Total estimated Worship attendance in-person and on line for week of August 29 to September 4


In-person worship services at 8:30 a.m. and 11:00 a.m. are offered every Sunday.
OR participate in worship on our website by clicking the link below https://bridgewaterumc.com/sermons.
48- Sunday School attendance for August 28 Wow!
Youth (grades 6 to 12), Children (pre-school to grade 5), GIFT, Faith Bible, and Fellowship Sunday School classes
Monday, August 22 to, August 29 Offerings
Last Week's Offerings of $4345.45 includes all contributions to BUMC (general fund for operating expenses, electronic giving, mission, and special giving).
BUMC needs to average $9,478.85 a week in giving to the general fund to keep up with projected costs in 2021. The BUMC operating budget for 2021 is $492,900.
Thank you for your support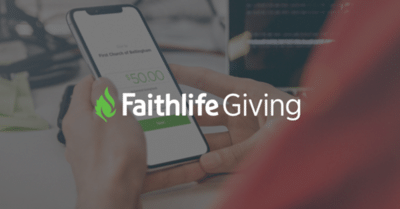 Thank you for all the time, efforts, support, and financial help that you have given to each other, to other members of our community, and to support the church's ministries.
Please remember the opportunities and ways you can provide financial and other support for God's ministries through Bridgewater United Methodist Church.
You can:
Give during BUMC in-person worship services at 8:30 a.m. and 11 a.m.
Drop a check off by the church office in person between 9 a.m. and 3 p.m. Monday through Friday).
Mail a check to the church at BUMC, 219 North Main Street, Bridgewater VA 22812.
Give through the BUMC website at www.bridgewaterumc.com/Giving.
NEW!! - App for Giving @ FaithLife.com - Download the app, find BUMC, and give through your smart phone!
NEW!! - Secure, locked outside box at Green Street entrance in which you can leave papers for the church office.
"Faithlife Giving" artwork from Faithlife.com used with permission.
Thank you for your prayers and support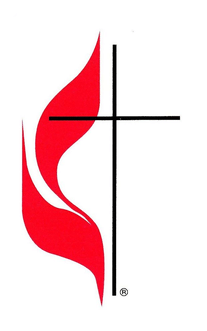 Bridgewater United Methodist Church
219 North Main Street
Bridgewater VA 22812
540-828-0890
bridgewaterumc@bridgewaterumc.com
Church office hours - Monday through Friday, 9 a.m. to 3 p.m. and by appointment
Bridgewater UMC Church Staff
Senior Pastor: Rev. Steve McMillion, 540-810-7118
SeniorPastor@bridgewaterumc.com
Associate Pastor for Congregational Care and Youth Ministries:
Rev. Jonathan J. Lamb, 540-742-1535
AssocPastor@bridgewaterumc.com
Admin Assistant: Paul McFarland, 540-828-0890
Bookkeeper: Drew Davis bookkeeper@bridgewaterumc.com
Children's Ministries: OPEN - Contact church office to apply.
Custodian: Edward Stoops 540-4763725
Director of Music: Joan Kenney joankenney@yahoo.com
Handbell Choir Director: Ramona Evans
Organist: Drew Davis davisas248@gmail.com
Webmaster: Ryan Hildebrand hildyr@gmail.com
Harrisonburg District Office
40 South Gate Court, Suite 101, Harrisonburg, VA 22801
District Superintendent: Rev. Dr. Victor Gomez
Office: 540-433-2382; Email: harrisonburgds@vaumc.org
A Place to Belong, A Place for You.
Our address is: 219 North Main Street, Bridgewater, VA, 22812