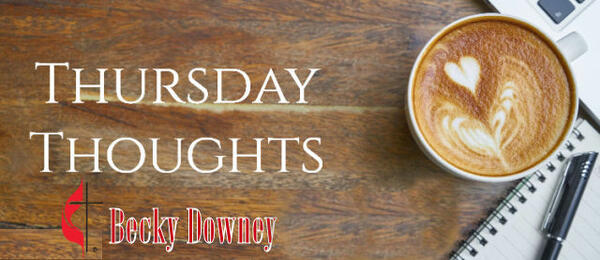 Living Water
Thursday Thoughts for September 2
Where Is The Spring of Living Water?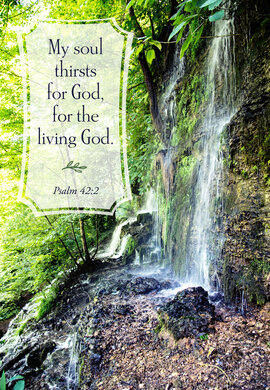 As I look out my window, there is a beautiful rain falling. We have been so dry and the earth is so parched. Considerable damage has been done to plants after such a prolonged dry period. Have you noticed that even trees are showing stress and some have even died? My neighbor has a spruce tree that was planted six or seven years ago and one day as I looked into their yard, I noticed a branch or two dying. In a few more days another few branches had turned brown. And as I write, about two-thirds of the tree is dead. The effect of the drought is just now making itself known. The whole tree will soon be dead even though there is now ample moisture for the roots.
Needles and leaves use chlorophyll to make the carbs that the tree needs for life and growth. The sugars are sent from the needles or leaves thru a pathway to the branch that connects to the vascular system of the tree. The tree is totally dependent on life-living water to carry sugars to the roots to be stored until they are needed. Once water is denied to the roots, the system shuts down and death occurs.
Our bodies are also dependent on water for life to continue. But there is another kind of water that we read about in scripture that is available to all independent of rain that falls from the sky- living water.
We read in John about the Samaritan woman who had come to the well in the middle of the day so she would not be ridiculed by other women who had come before the heat of the day. This woman was in a severe spiritual drought. Jesus asked her, a sworn enemy to the Jews, for a drink from the well. She was shocked and Jesus went on to tell her: "Everyone who drinks this water will be thirsty again, but whoever drinks the water I give them will never thirst. Indeed, the water I give them will become in them a spring of water welling up to eternal life." John 4:13-14.
And again Jesus, who was teaching in the temple courts told the people: "Let anyone who is thirsty come to me and drink. Whoever believes in me, as Scripture has said, rivers of living water will flow from with them." John 7:37-38
In the Old Testament, there are lots of references to living water. In Jeremiah 2:13 we hear this lesson:
"My people have committed two sins: They have forsaken me, the spring of living water, and have dug their own cisterns, broken cisterns that cannot hold water."
Yes, as living beings, we need physical water. If we don't get it, we die. But no matter where we are in our spiritual journey, we have an ample supply of living water available for the asking so that our souls are refreshed and fully functional as 'children of the King'. Through the witness of our words and lives, I pray we may share the living water with others.
Blessings,
Becky
A Place to Belong, A Place for You.
Our address is: 219 North Main Street, Bridgewater, VA, 22812