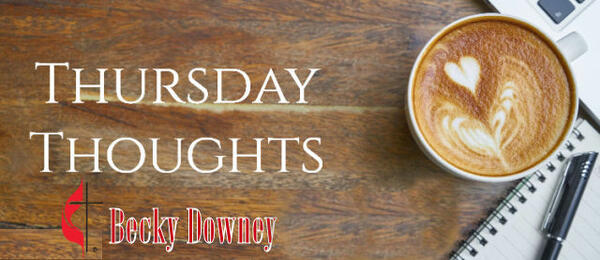 Thursday Thoughts
For September 9, 2021
Transformation in nature and in us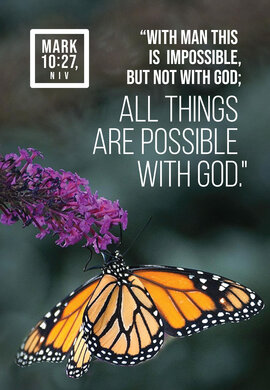 It's time again to watch the Monarch Butterfly larvae transform into an adult butterfly and fly off to warmer climates to spend the winter. My Partner In Adventures (PIA) and I went out on Monday morning to collect Monarch larvae and milkweed for them to eat. These little miracles will be in her classroom for the students to watch the transformation take place. This process is absolutely amazing, and if you have never been a witness to this marvel, there are lots of clips on the internet of the transformation in action.
In a nutshell, or maybe chrysalis, the egg hatches into a tiny caterpillar and starts eating milkweed parts. The little fella goes through several instars, eating and growing and shedding its old skin for a new larger one. Finally, it stops eating, attaches to a sturdy anchor, curls up in a J shape, and the skin starts to split revealing a beautiful green chrysalis with gold accents. It's what happens inside the chrysalis that is miraculous.
The body of the caterpillar dissolves most of its structures into a protein-rich goop. Each cell of the goop has a genetic code and a purpose. After 10-14 days the beautiful butterfly is formed, and at the right time, the chrysalis splits open and out pops a beautiful Monarch. It climbs out of its home and sits on top of it for a while to pump fluid into those gorgeous wings and to dry. Then it is off!
When we come to know Jesus we go through a metamorphosis as well. We are not the same as we were before. Romans 12:2 states, "Do not conform to the pattern of this world, but be transformed by the renewing of your mind. Then you will be able to test and approve what God's will is- his good, pleasing, and perfect will." And in 2 Corinthians 5:17, we are reminded that: "Therefore, if anyone is in Christ, the new creation has come: the old has gone, the new is here!" When we have been changed we may earnestly pray the prayer that David wrote in Psalm 51:10 "Create in me a pure heart, O God, and renew a steadfast spirit within me."
Paul writes to Titus some profound verses that speak to the transformation we undergo when we know Christ: "At one time we too were foolish, disobedient, deceived and enslaved by all kinds of passions and pleasures. We lived in malice and envy, being hated and hating one another. But when the kindness and love of God our Savior appeared, he saved us, not because of righteous things we had done, but because of his mercy. He saved us through the washing of rebirth and renewal by the Holy Spirit, whom he poured out on us generously through Jesus Christ our Savior, so that, having been justified by his grace, we night become heir having the hope of eternal life." Titus 3:2-7
Continued in next panel
If We . . . .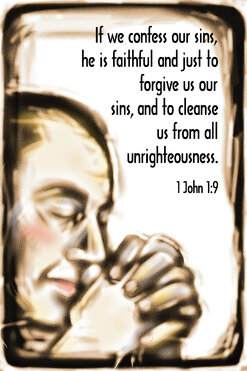 Often we reject the transformation we have been gifted with, and we need to be made new again and again. Thankfully our loving God is willing to forgive us over and over. 1John 1:8-9 makes this declaration:
"If we claim to be without sin, we deceive ourselves and the truth is not in us. If we confess our sins, he is faithful and just and will forgive us our sins and purify us from all unrighteousness."
As we watch the Monarchs float in the clear September sky, I pray we will remember our transformation and be thankful.
Blessings,
Becky
A Place to Belong, A Place for You.
Our address is: 219 North Main Street, Bridgewater, VA, 22812