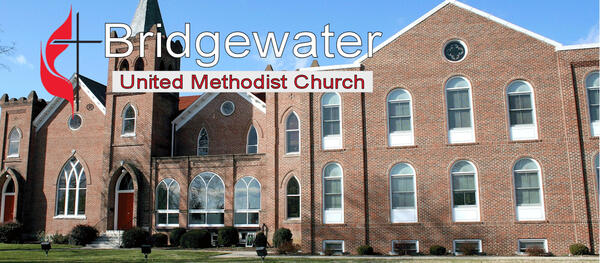 Friday BUMC Blast for Sept. 17
SUNDAY SCHOOL CLASSES ADDED! 3rd Sunday Coffee??? Operation Christmas Child, BUMC Youth Serve
Sunday School for YOU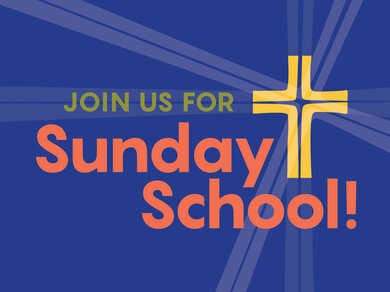 Choose the Sunday School class that fits you best.
For the Very Young - Downstairs
Pre-Kindergarten Class
Kindergarten to 2nd grade
3rd grade to 5th grade


For the Young - Downstairs in the Youth Room


For Young Adults - Downstairs in the New Beginnings Classroom


For the Young at Heart
Faith Bible Class - Downstairs
Fellowship Class - Upstairs
GIFT - Upstairs
But What Do I Do Before Sunday School?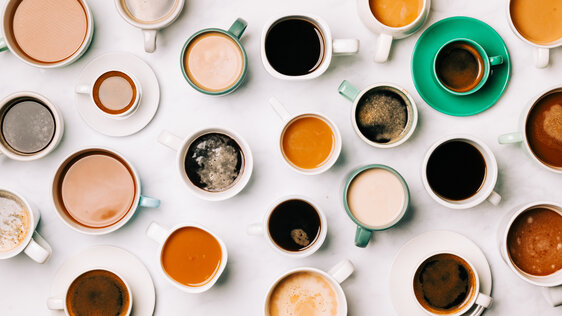 Because it is Back to Church Sunday, coffee and donuts are available before Sunday School n the Fellowship Hall. Come greet our visitors and friends.
This Sunday's Coffee Fellowship will end at 9:45 so that everyone can get to Sunday School. Don't know how to get to a Sunday School class that's right for you? Just ask.
Sunday, September 26 is Fourth Sunday Coffee. The coffee fellowship is being arranged by your friends. Isn't it time for your family, your Sunday School group, your Small Group, your choir, your prayer group, your Bible study group, or your Circle stepped up and hosted a Fourth Sunday Coffee?
The October Fourth Sunday Coffee will be hosted by the Staff Parrish Relations Committee (SPRC) and will honor pastors. October is Pastor Appreciation Month.
Join us for Operation Christmas Child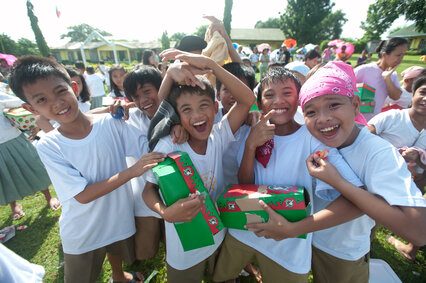 Operation Christmas Child News
We hope everyone has been shopping for items to fill Operation Christmas Child shoeboxes!
This year we are offering two choices to help fill the boxes that will be sent to children worldwide to brighten their holidays.
Choice #1 - Purchase items and bring them to church to donate. Items we are asking for include:
-6 count pencils
-4 count black ink pens
-bar of soap
-soap box for the soap
-toothbrush
-toothbrush holder
-pencil sharpener
-small games
-24-count crayons
-wash cloths
-hair accessories
-small coloring books (to fit in a shoebox)
-"Wow" gifts - small dolls, craft kits, toys - just something small and special
-small balls
-2 count matchbox cars
Unless otherwise noted, at least one item of each of the above it
Choice #2 - Request a box and shop to fill it in as a family, including items from the list above. We also ask that the family include the $9.00 needed for shipping the shoebox.
Operation Christmas Child Continued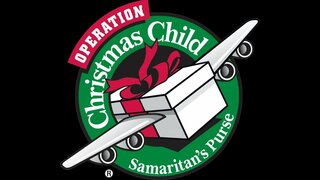 Completed boxes will be delivered in mid-November to be shipped to children worldwide.
For more information about Operation Christmas Child, please visit the Samaritan's Church website at samaritanspurse.org/occ. For more local information or to request a box or boxes, please contact Johna McFarland at 540-421-6483.
Deadline for Donations - November 7
BUMC Youth help HBC serve the community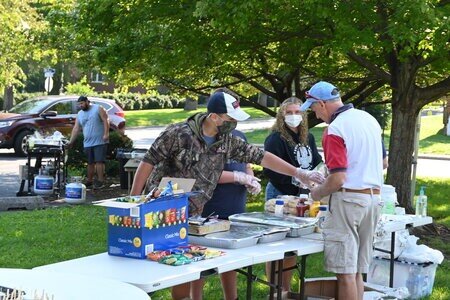 Bridgewater United Methodist Church's Youth gathered last night to pack 50 bag lunches for Harrisonburg Baptist Church Meal Program. We also went this morning to help HBC with a picnic celebrating Friendship and their ministry's 27th year of helping those in their community. Our Youth helped with serving food to anyone who was hungry. There were also members from Emmanuel Episcopal and St. Stephen's United Church of Christ. It was a privilege to serve with our brothers and sister in Christ!
Please pray for our brothers and sisters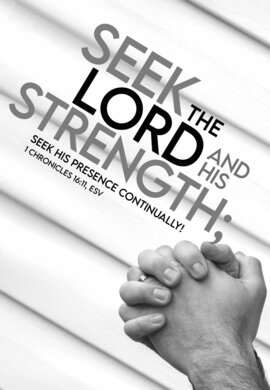 PRAYERS OF SYMPATHY FOR THE FAMILIES
AND FRIENDS
Delaney Blaine, Laura Powell's grandfather
JOYS AND ANSWERED PRAYERS!
Dorothy Harper - recovered from broken leg (Christine Harper)
Tony Nesselrodt - recovered from knee surgery (Christine Harper)
Steve and Darlene - recovered from COVID (Janice Harper)
Nancie Lambert - recovering, continues to make progress
Galen Dellinger - recovered from surgery
Krystal Kenney - recovered from surgery, cancer free
CURRENT PRAYER CONCERNS
For children, youth, adults, and families who have COVID
The people of Haiti
The people of Afghanistan
People affected by hurricane Ida and Nicholas
The people affected by flooding and fire
Min - four week old daughter (Dan)
Greg Helmick - on comfort care, former BUMC member
Chip - COVID, ON VENTILATOR (Athena Hess's friend's husband)
Scot Flora - needs kidney transplant (Brad and Leslie Intemann's son-in-law)
Betty Jane Abbot - heart procedure (Judy Tongue and Sandra Stroud's sister)
Roberta Good (having back surgery, health issues (Mike Bennett)
Peggy Campbell - recovering from cancer surgery (Tammy Campbell)
Bob Puffenbarger - broken arm
ONGOING NEEDS OF THE CONGREGATION
Mike Bennett
Grace Fishback
Betty Foley
Forrest Frazier
Vickie Gibson
Bob Holden
Anthony Joralemon
Roger Joralemon
Anna Keller
Jeanette McMillion
Glen Thomas
Nancy Thomas
Donald Usry
Leon Waters
We welcome prayer requests. Please share with us your prayer requests by filling out a prayer card and dropping it in the offering plate during the 8:30 or 11:00 Sunday worship service, or you can drop it off or mail or email prayer requests to the church office, or you can call the church office (828-0890) with your prayer requests.
Would you like to join the BUMC Prayer Chain? If you would like to be a member of our prayer chain partners, call the church office at 828-0890.
"Join us in prayer" artwork from Newsletternewsletter.com used with permission.
Attendance and Giving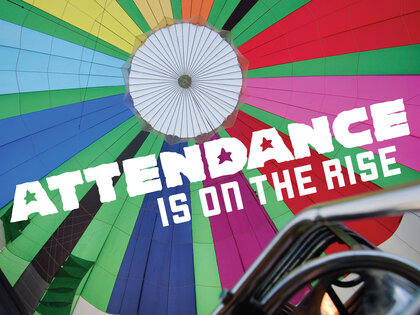 Thanks to all who have actively participated in worship services and giving. If you haven't been actively participating, there is still time.


Sunday, September 12
48 total in-person for 8:30 a.m. Worship Service
73 total in-person 11:00 a.m. Worship Service
78 estimated online attendance for September 12 to 18
199 Total estimated Worship attendance in-person and on line for week of September 12 to 18


In-person worship services at 8:30 a.m. and 11:00 a.m. are offered every Sunday.
OR participate in worship on our website by clicking the link below https://bridgewaterumc.com/sermons.
68 Wow! - Sunday School attendance for September 12
Sunday School for young folks - Pre-Kindergarten, Kindergarten to grade 2, grade 3 to grade 5, Youth (grades 6 to 12)
Sunday School for young at heart - GIFT, Faith Bible, Fellowship and New Beginnings Sunday School classes
Monday, September 6 to Sunday, September 12 Offerings
Last Week's Offerings of $8848.05 includes all contributions to BUMC (general fund for operating expenses, electronic giving, mission, and special giving).
BUMC needs to average $9,478.85 a week in giving to the general fund to keep up with projected costs in 2021. The BUMC operating budget for 2021 is $492,900.
Thank you for sharing your gifts

Thank you for all the time, efforts, support, and financial help that you have given to each other, to other members of our community, and to support the church's ministries.
Please remember the opportunities and ways you can provide financial and other support for God's ministries through Bridgewater United Methodist Church.
You can:
Give during BUMC in-person worship services at 8:30 a.m. and 11 a.m.
Drop a check off by the church office in person between 9 a.m. and 3 p.m. Monday through Friday).
Mail a check to the church at BUMC, 219 North Main Street, Bridgewater VA 22812.
Give through the BUMC website at www.bridgewaterumc.com/Giving.
NEW!! - App for Giving @ FaithLife.com - Download the app, find BUMC, and give through your smart phone!
NEW!! - Secure, locked outside box at Green Street entrance in which you can leave papers for the church office.
"Faithlife Giving" artwork from Faithlife.com used with permission.
Volunteers Needed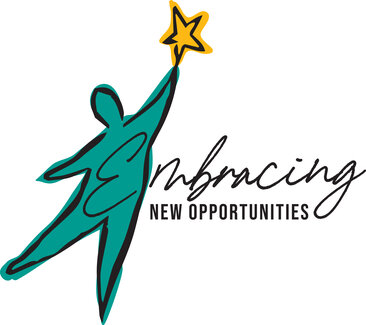 Bridgewater United Methodist Church is looking for individuals or groups to volunteer to perform a variety of functions such as but not limited to:
Backpack Volunteer Shoppers and Packers - Shop for and/or pack food for hungry children at John Wayland Elementary School and youth at Turner Ashby High School. Contact Jessi Higgs at 540-820-5549 or sthiggs@live.com.
Volunteers to host 4th Sunday Coffees - All you have to do is make coffee (paper goods, coffee cups, sugar, sweetener, and creamer packets, and coffee provided by BUMC), provide and serve juice and donuts or some other form of pastry, and light clean up.
Worship Volunteers at both services - Greeters, Readers, Ushers, AV Operators
Tellers
Volunteer Administrative Assistants
Teachers and Buddies for Children's Sunday School (pre-kindergarten, kindergarten to 2nd grade, and 3rd grade to 5th grade)
Teachers and Buddies for Youth Sunday School (grades 6 to 12)
Sextons to check building (lights off, outside doors locked) after worship services and other events and letting other persons or groups without keys into the church
Serve on boards or committees of the church
If you are interested in volunteering for Backpack Ministries please contact Jessi otherwise please call the church office at 540-828-0890.
Thank you for your support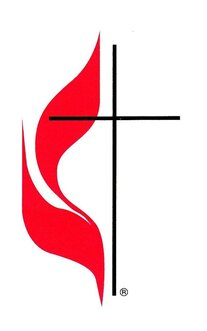 Bridgewater United Methodist Church
219 North Main Street
Bridgewater VA 22812
540-828-0890
bridgewaterumc@bridgewaterumc.com
Church office hours - Monday through Friday, 9 a.m. to 3 p.m. and by appointment
Bridgewater UMC Church Staff
Senior Pastor: Rev. Steve McMillion, 540-810-7118
SeniorPastor@bridgewaterumc.com
Associate Pastor for Congregational Care and Youth Ministries:
Rev. Jonathan J. Lamb, 540-742-1535
AssocPastor@bridgewaterumc.com
Admin Assistant: Paul McFarland, 540-828-0890
Bookkeeper: Drew Davis bookkeeper@bridgewaterumc.com
Children's Ministries: OPEN - Contact church office to apply.
Custodian: Edward Stoops 540-4763725
Director of Music: Joan Kenney joankenney@yahoo.com
Handbell Choir Director: Ramona Evans
Organist: Drew Davis davisas248@gmail.com
Webmaster: Ryan Hildebrand hildyr@gmail.com
Harrisonburg District Office
40 South Gate Court, Suite 101, Harrisonburg, VA 22801
District Superintendent: Rev. Dr. Victor Gomez
Office: 540-433-2382; Email: harrisonburgds@vaumc.org
A Place to Belong, A Place for You.
Our address is: 219 North Main Street, Bridgewater, VA, 22812