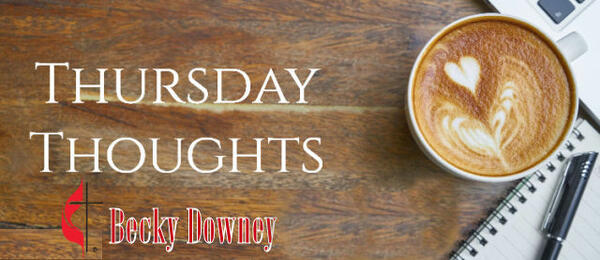 Thursday Thoughts
for Thursday, September 30
With God on our side, how can we lose?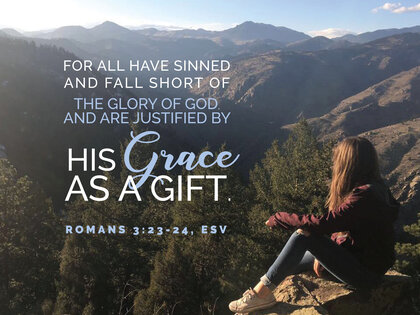 It is the last day of September. Can you believe it? Where has the summer gone? It's time to take care of lots of garden chores before cold weather sets in to stay. This week I cleaned the spent tomato plants out of the vegetable garden and put away the wire panels they grow on. There were gourd vines that needed to be untangled from their growing supports and loaded on the truck.


Sadly it was time to remove the volunteer sunflowers that stood majestically with a candelabra of flowers crowning the top of the plant. They must have been 9' tall as I had to chop them up to fit in my little truck bed. The flowers had produced a bounty of seeds that the goldfinches had been enjoying. I cut the rest of the seed heads off and put them on the ground for the birds and other critters to enjoy. I suspect that a few seeds will find their way in the crooks and crannies of the soil to germinate next spring when the ground warms.


The stems of the sunflowers caught my attention. They were so strong and thick that they sounded like trees being felled when they were pushed over. There were vascular bands of fibers that ran along the length of the exterior of the stem that gave it strength but the inside of the stem was a white honey-comb like pith. As I cut open one stem to examine it, there was a dark rotten mess where a stem borer had caused a lot of damage. The outside of the stem looked okay but the interior was decaying.


I wonder if we aren't like that sometimes? Strong looking on the outside but the inside is a mess? In Romans 3:23-24 it states, "for all have sinned and fall short of the glory of God, and all are justified freely by his grace through the redemption that came by Christ Jesus." Isn't it great news that we don't have to stay a mess?


When we are terribly stressed, hurt, anxious, angry, or grieved we sometimes don't even know how to ask God for help. We feel like we are floundering. But we needn't worry about God not knowing what our situation is all about. He knows that sometimes we are in shambles.


In 2 Corinthians 12:9, it is written, "My grace is sufficient for you, for my power is made perfect in weakness." When we received Christ as our Savior, we were given the Holy Spirit to live in us. When we don't even know how to pray during tough times we are reassured that "God's Spirit is right alongside helping us along. If we don't know how or what to pray, it doesn't matter. He does our praying in and for us, making prayer out of our wordless sighs, our aching groans. He knows us far better than we know ourselves, knows our pregnant condition, and keeps us present before God. That's why we can be so sure that every detail in our lives of love for God is worked into something good." Romans 8:26-28 (Message).


We may look strong on the outside like the sunflowers growing in the garden, but we must all deal with the darkness that bores into and corrupts our hearts from time to time. Thankfully we serve a God who can clean up the predicament we make for ourselves. We are never out of the thoughts and love of our God.


In the Message, it is worded this way, "With God on our side like this, how can we lose? If God didn't hesitate to put everything on the line for us, embracing our condition and exposing himself to the worst by sending his own Son, is there anything else he wouldn't gladly and freely do for us?" Romans 8:31-32.


Blessings,
Becky
A Place to Belong, A Place for You.
Our address is: 219 North Main Street, Bridgewater, VA, 22812