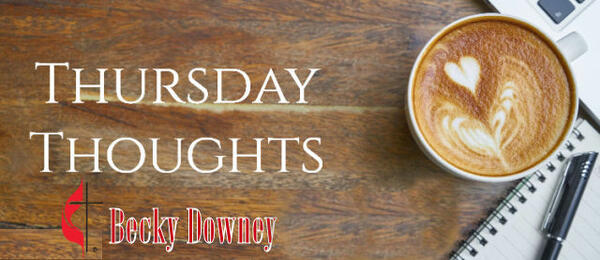 Thursday Thoughts from Becky
October 10 28, 2021
Dealing with daily stress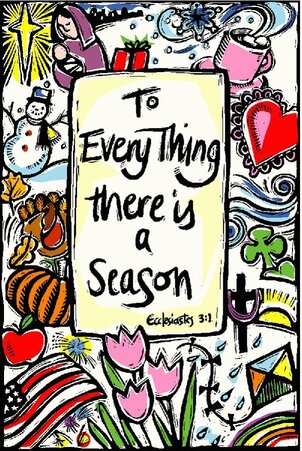 We cannot escape the shock and pain that comes as part of life. I know many of you are dealing with stress of family illness and uncertainty, trials of all sorts, even losing someone you love to death. Sometimes it seems it comes in bunches like bananas doesn't it? Personally, one of my young family members has been dealing with a life-threatening medical emergency, a close friend died suddenly and two acquaintances/neighbors have passed away leaving grieving spouses and family. There are lots of questions we have about how or why bad things happen.
Stress of daily living and transformative events in our lives can cause us to lose sleep, upset our digestive system, suppress our immune system, increase our risk of a heart attack and stroke and speed up the aging process. It can even cause the brain to rewire leading us more vulnerable to anxiety and depression. That is the human condition, ever since Adam and Eve sinned in the garden we have lived in an imperfect world.
In Ecclesiastes 3 we are given a litany of events telling us there is a time for everything: A time to be born/die, weep/laugh, mourn/dance and so on. The cycles of life are not always easy to accept or deal with, sometimes making moving forward difficult. We get stuck sometimes.
So far this has been a fairly gloomy Thursday Thoughts but I want to offer spiritual hope. In the long run we know our material wealth will turn to dust, our physical health will fail but we have something more important, something sweeter, something eternal to latch on to; our souls, our spirits are safe in Christ Jesus. There is nothing in this world that can take the hope and assurance from us that as we are saved from the world and its hurts and sorrows. And we can claim those assurances now! The Psalms are full of wonderful promises. Here are just a couple:
Psalm 9:9 " The Lord is a refuge for the oppressed, a stronghold in times of trouble."
Psalm 34:18 "The Lord is close to the brokenhearted and saves those who are crushed in spirit."
Continued below . . .
Fear not . . .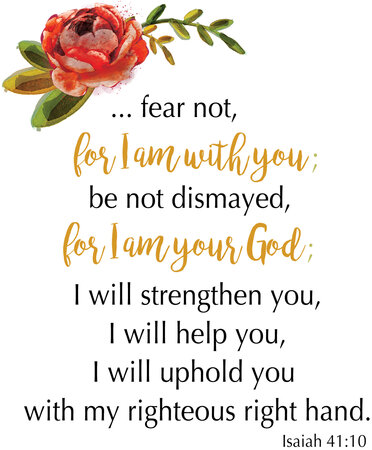 In The Message, Isaiah 41:10 reads this way, "Don't panic. I'm with you. There's no need to fear for I'm your God. I'll give you strength. I'll help you. I'll hold you steady, keep a firm grip on you." In your darkest time aren't those words a lifeline?
At the Last Supper, Jesus had a lot to tell his closet friends before he was to leave them. Jesus explains what will happen to him and to them as they go out into the world. In John 16:33 this is what he said, "Jesus said, 'I have told you these things so that in me you may have peace. In this world you will have trouble. But take heart! I have overcome the world.'"
I am so sorry if you are going through a season of pain or sorrow right now. It is inevitable that we all experience those times. 1 Peter 5:7 says this, "Cast all your anxiety on him because he cares for you." And it is our gift to others to help them through these times in life. Romans 12:15 reads, "Rejoice with those who rejoice;mourn with those who mourn." The family of believers know the hope that we are promised and when those times come that try the essence of what we believe, we can be there to share hope with others when theirs is in short supply.
Blessings,
Becky
A Place to Belong, A Place for You.
Our address is: 219 North Main Street, Bridgewater, VA, 22812