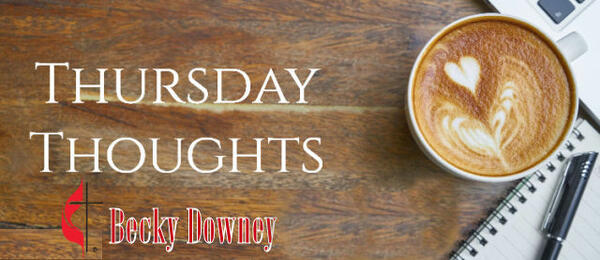 Thursday Thoughts from Becky
for Thursday, November 4
Do you need to rest?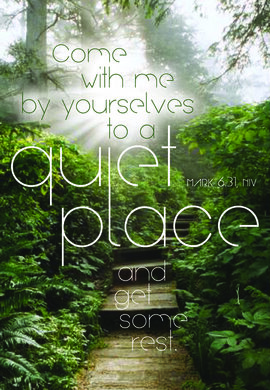 This evening before sunset I made a pass through the gardens looking at the flowers one more time before the freeze and thanking God for their beauty. I picked the best and largest pepper of the season and watched a bumblebee on some asters. The October Glory Maple is absolutely brilliant, and the clumps of mums have grown to the diameter of a VW Beetle and are in full bloom.
After supper, I picked lemon verbena leaves and put them in the dehydrator to be used for tea this winter and in sugar cookies. A couple days ago, I took all the lush, beautiful plants off the porches, taking most to the landfill. The hoses have been disconnected from the outdoor faucets and the garden tools are waiting to be cleaned before the next growing season. The time switches back to Standard Time this weekend meaning days will turn into the evening before we can turn around twice.
We are entering a time of rest in the natural world. Animal and bird babies have been raised, seeds have set, insect egg cases are hiding in the garden debris, and the tops of the plants are dropping leaves or dying back to the ground. Hummingbirds and many songbirds have made their way to a warmer climate. Tree, perennial, and bulb roots are growing like crazy right now until the ground freezes but then they too will join the rest of nature in taking some time off. Nature needs time to rest and recuperate.
How about you? Is life pretty weighty right now? Are your shoulders tense, and is there a hint of a headache behind your eyes? Are you sleeping well? Are you perpetually angry or weepy or depressed or feeling discombobulated? We cannot shut down for a season of the year, but we are given a resting place.
God has promised to provide rest when we seek Him. The Message paraphrase puts that promise succinctly in Matthew 11:28-30, "Are you tired? Worn out? Burned out on religion? Come to me. Get away with me and you'll recover your life. I'll show you how to take a real rest. Walk with me and work with me-watch how I do it. Learn the unforced rhythms of grace. I won't lay anything heavy or ill-filling on you. Keep company with me and you'll learn to live freely and lightly."
There are examples of Jesus needing rest, a time away from the crowds and the demands on his healing powers, and from the scrutiny of religious leaders. "Then, because so many people were coming and going that they did not even have a chance to eat, he said to them, 'Come with me by yourselves to a quiet place and get some rest '. So they went away by themselves in a boat to a solitary place." Mark 6:31-32
Thursday Thoughts continued below
Is there someone who can help us rest?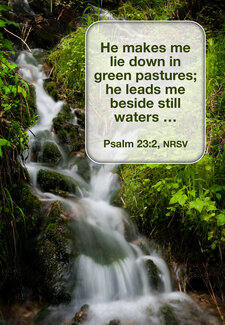 We all need a resting place for our hearts and souls as well as our bodies, a place where we feel safe and can find refreshment and get away from the world. Psalm 23 offers us these words from the Message, God, my shepherd! I don't need a thing. You have bedded me down in lush meadows, you find me quiet pools to drink from. True to your word, you let me catch my breath and send me in the right direction. Even when the way goes through Death Valley, I'm not afraid when you walk at my side. Your trusty shepherd's crook makes me feel secure. You serve me a six-course dinner right in front of my enemies. You revive my drooping head, my cup brims with blessing. Your beauty and love chase after me every day of my life. I'm back home in the house of God for the rest of my life."
God has offered us a resting place in Christ Jesus, who offers grace and healing, and through the Holy Spirit who is the presence of God living in us so we have his love and comfort right inside our souls. We cannot take a season off from life to rest but we have the very presence of God with us, loving us, forgiving us, and sustaining us all the days of our lives. Amen!
Blessings,
Becky
A Place to Belong, A Place for You.
Our address is: 219 North Main Street, Bridgewater, VA, 22812