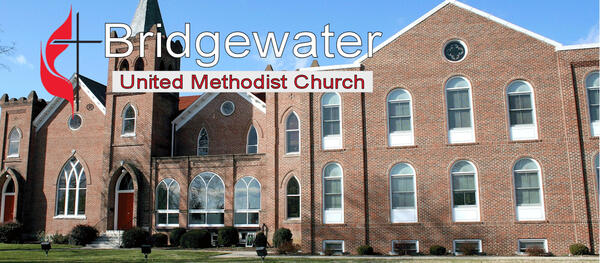 BUMC eBLAST for Friday, Nov 12
Welcome our new Admin Assistant
Sunday, November 14 - VETERANS AND ACTIVE DUTY RECOGNITION SUNDAY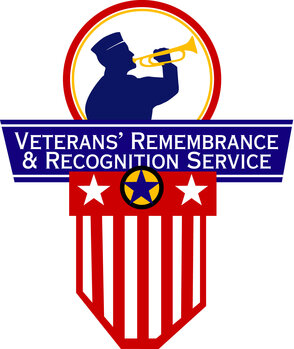 On Sunday, November 14, 2021, Frank Vetting will be speaking during both of our church services, as a part of the Veterans and Active Duty Recognition Sunday.
Frank served in the Army from 1972-1981. During that time he served both within the United States and Germany.
We thank Frank for his service to our country and also for agreeing to speak on behalf of Veterans.
The Nurture Team
Health News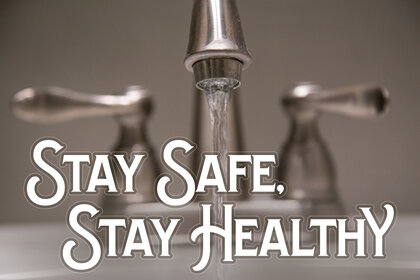 The Healthy Church Team has reviewed the policy of food preparation and has recommended the following changes.
1. Food can be prepared in individual's homes and brought to church. The cooks should use good hand hygiene (washing and/or sanitizing hands or wearing gloves) and if possible wear a mask when working with food after cooking or food that will not be cooked.
2. Regular dishes can be used and washed in the church dishwasher. Disposable dishes can also be used.
3. Sanitizing solution should be sprayed on the countertops before beginning food preparation done in the church kitchen. People preparing or serving food in the church should wear gloves and masks while doing so.
4. It is recommended to have gloved and masked people serve food rather than having everyone handle the common serving implements.
New Admin Assistant for BUMC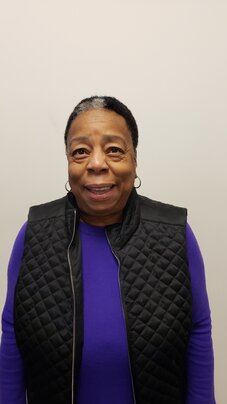 Ann Keels
Administrative Assistant
Email: adminasst@bridgewaterumc.com
Ann Keels a former 40 year retired federal employee originally from New Marker, VA joined the BUMC staff on Nov 9, 2021. Prior to her retirement, Ann's latest position with the Department of Defense was as Director of Human Capital and Program Management which she was responsible for hiring and training of the 800 police officers who protected the Pentagon, the Agency's manpower, and other duties as assigned.
Ann attended Blue Ridge Community College and the University of Maryland where she completed three years of higher education. She faithfully attends First Baptist Church, Harrisonburg, Va., where she is a volunteer as the Pastor's Administrator.
In addition to gardening Ann thoroughly enjoys smothering her six granddaughters with love!!
People are looking for new ways to be spiritual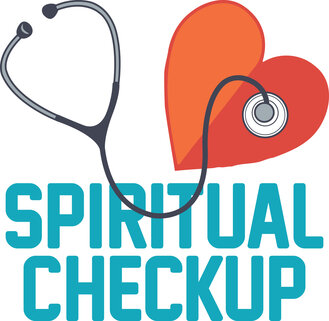 People are leaving faiths. They're looking for new ways to be spiritual. But when you leave the institution behind, you often leave behind all these tools, rituals and practices that form the daily rhythms of Lie. You can't just create a ritual randomly. Over thousands of years. they've been kind of debugged to leverage the mechanism of our minds and bodies. One thing that does worry me is a move toward doing these things online.
We had to do it remotely because of covid-19.
But these rituals are designed to happen and work best in the presence of other individuals. When we're together, our heart rate synchronizes our breath. These mechanisms are leveraging our mind and bodies. Why do people kneel in church? There's research showing that if you show people information on a screen above them, they place more emphasis and believe more on higher screen because they're looking up at it. Physiologically, we interpret something higher verticality as more authoritative. If you're watching on your computer or watching on your phone, I worry that we're going to lose a lot of the power and majesty of certain power rituals because we're doing them remotely. That's not how they were designed to work.
Kingsway Prison and Outreach Ministries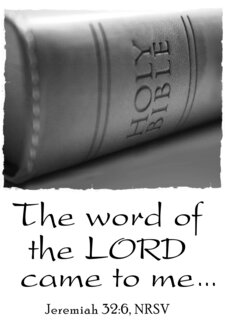 Every year at Christmas Kingsway Prison and Outreach Ministries organizes the distribution of an age appropriate Bible or Christian picture book, a board game and a special gift requested by their incarcerated parent. This year 350 children will receive gifts, and know that their incarcerated parent loves them.
This year you can help by donating a children's or youth Bible or Christian picture book or a game. The games should be light (NO chess or chinese checkers) and able to pack in a small box to reduce shipping costs. Some suggested games are Yahtzee, Scrabble, UpWords, Brain Teasers, Boggle (regular and junior), Chutes & Ladders, Boggle, Twister, Barrel of Monkeys, Life, etc.
Kingsway also gives gifts to inmates - notepads (5x8 with binding on top), #2 pencils and toothpaste (6 oz plastic tubes, any brand). Money can be given for Kingsway to make a bulk purchase of pads and chapsticks (with a printed word of encouragement) to give to inmates - they can buy in bulk at lower cost. Kingway tries to give this Christmas gift to ~6000 inmates to show them Christ's love at Christmas.
There will be a table in the Fellowship Hall where you can leave your gifts (UNWRAPPED). Checks should be made out to BUMC with Kingsway in the memo line.
Circle of Hope Meets Monday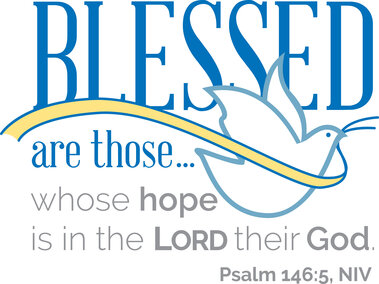 UMW's Circle of Hope meets on Monday, November 15, at 10a.
Join us for fun and fellowship.
Thank You from Camp Overlook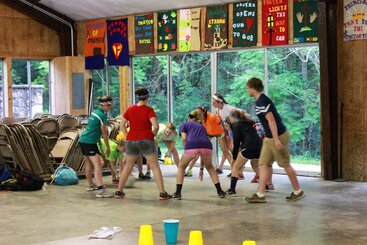 Camp Overlook is thankful for the support and investment of our church in their endeavors to provide mountain top experiences at Overlook for transform and renew Christians for passionate service and a deeper relationship with Christ. Your gift provides resources to support volunteer leaders and supplies and facilities that service these people.
Timothy Crosby
Executive Director
Camp Overlook
Children's Christmas Play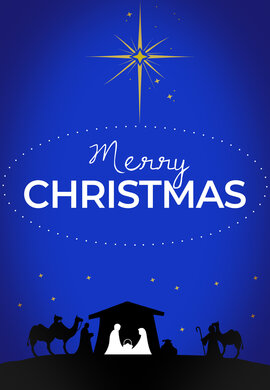 This year, the children will be performing "The Christmas Alphabet," a show which walks us through the ABC's of Christmas! If interested in participating, the sign-up sheet is located in the hall way by the library or you can contact Whitney Wright. The play will only require one practice on December 7th from 6:30-8 and will be preformed December 12 at 5 pm. Join us!!
Stay up to Date!:
Want to stay up to date on the Children's ministry? Join our Remind group! Download the Remind app or text "@bumckids1" to 81010 to join!
Children are also invited to participate in the Operation Christmas Child this Saturday!
Prayer List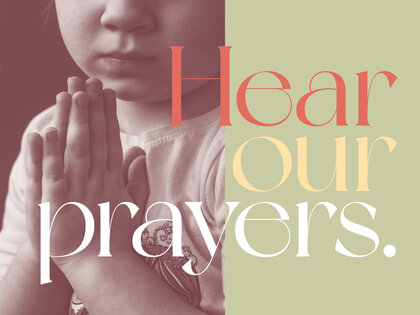 BUMC Prayer List - Friday, November 12
Prayers of Sympathy
Flossie Andrews - Ray Michael's sister
Rev. Ed Wilkens - retired Pastor in the district
Joys and Answered Prayers!
Ann Keels started as our new Administrative Asst 11/9
Glen Thomas is home from the hospital
Patti Landes is doing well after knee replacement
Tracie Jenkins is doing well after surgery
Irene Ruddle is doing well (Scott Ridder's grandmother)
Current Prayer Concerns
To lower COVID levels around the world - for children, youth, adults, and families who have COVID
The people of Haiti
The people of Afghanistan
The people affected by hurricanes, by flooding and the fires in the west
Rev. David Rash and congregation of Sherando UMC which burned down 10/29
Margaret Miller - cancer, friend of Mike Bennett
William Bennet - health issues, Mike Bennet's brother
ONGOING NEEDS OF THE CONGREGATION
Mike Bennett
Grace Fishback
Betty Foley
Forrest Frazier
Vickie Gibson
Bob Holden
Anthony Joralemon
Roger Joralemon
Anna Keller
Jeanette McMillion
Ray Michael
Bob Puffenbarger
Glen Thomas
Nancy Thomas
Donald Usry
Leon Waters
Attendance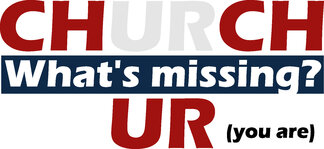 Sunday, November 5, 2021
54 total in-person for 8:30 a.m. Worship Service
58 total in-person 11:00 a.m. Worship Service
28 estimated online attendance for November 7-13
140 Total estimated Worship attendance in-person and online for week of November 7 to November 13
In-person worship services at 8:30 a.m. and 11:00 a.m. are offered every Sunday.
OR participate in worship on our website by clicking the link below https://bridgewaterumc.com/sermons.
64 Sunday School attendance for November 7


Sunday School for young folks - all downstairs
Kindergarten to Pre-Kindergarten
Grade 1 and grade 2
Grade 3 to grade 5
Youth (grades 6 to 12)


Sunday School for the young at heart
GIFT and Fellowship classes upstairs
Faith Bible and New Beginnings classes downstairs
Monday, October 18 to Sunday, October 24 Offerings
Last Week's Offerings - $8,492.65
This includes all contributions to BUMC (general fund for operating expenses, electronic giving, mission, and special giving).
BUMC needs to average $9,478.85 a week in giving to the general fund to keep up with projected costs in 2021. The BUMC operating budget for 2021 is $492,900.
"U R Missing" artwork from Newsletternewsletter.com used with permission.
Giving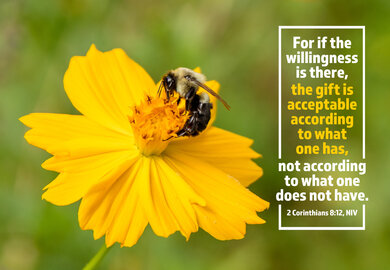 Thank you for all the time, efforts, support, and financial help that you have given to each other, to other members of our community, and to support the church's ministries.
Please remember the opportunities and ways you can provide financial and other support for God's ministries through Bridgewater United Methodist Church.
You can:
Give during BUMC in-person worship services at 8:30 a.m. and 11 a.m.
Drop a check off by the church office in person between 9 a.m. and 3 p.m. Monday through Friday.
Mail a check to the church at BUMC, 219 North Main Street, Bridgewater VA 22812.
Give through the BUMC website at www.bridgewaterumc.com/Giving.
App for Giving @ FaithLife.com - Download the app, find BUMC, and give through your smart phone!
Secure, locked outside box at Green Street entrance in which you can leave papers for the church office.
"Giving" artwork from Newsletternewsletter.com used with permission.
Thank you for all your support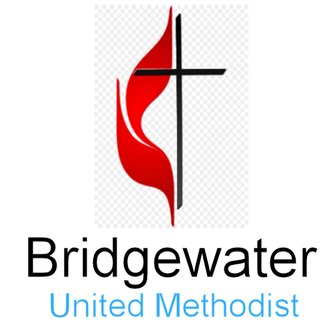 A Place to Belong, A Place for You.
Our address is: 219 North Main Street, Bridgewater, VA, 22812