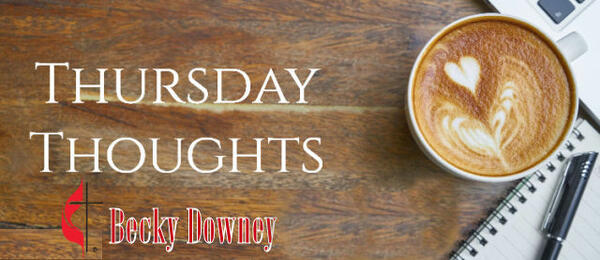 THURSDAY THOUGHTS
JESUS, THE LIGHT OF THE WORLD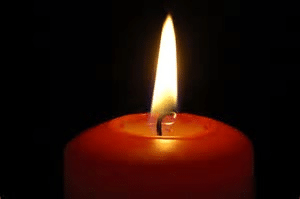 December 30, 2021
On Christmas Eve, the white candle in the center of the Advent wreath was lit along with the three purple and one pink candle. The wreath now glows with dark-piercing intensity. Hope, Peace, Joy, Love all encircle the Christ Candle. With the lighting of the Christ candle, the season of Advent ended, and Christmas has begun. The white candle represents the light of God coming into the world through the birth of Jesus Christ and it signifies the purity of Christ. His birth was the fulfillment of the prophecy from long ago in Isaiah 9:6 "For to us a child is born, to us, a son is given, and the government will be on his shoulders and he will be called Wonderful Counselor, Mighty God, Everlasting Father, Prince of Peace"
We read the account of the birth of Jesus in Matthew and Luke but the Gospel of John commences with the creation story. " In the beginning was the Word, and the Word was with God, and the Word was God. He was with God in the beginning. Through him all things were made; without him nothing was made that has been made. In him was life, and that life was the light of all mankind. The light shines in the darkness, and the darkness has not overcome it." John 1: 1-5. In the 14th verse, "The Word became flesh and made his dwelling among us. We have seen his glory, the glory of the one and only Son, who came from the Father, full of grace and truth."
Christ has come and his light has done away with fear and replaced it with hope, provided peace where there was spiritual conflict, banished despair and provided joy, broken the chains of hate and restored love, and covered us all with his grace.
As we enter into the church season of Epiphany, we remember the Gentile Magi that visited Jesus and we celebrate that he came to all of us, Jews and Gentiles. His light, love, sacrifice, and resurrection are for each of us to accept or reject. I pray as 2022 begins, we will grasp onto and hold tight to the light Jesus provides and share that light with others.
Happy New Year,
Becky
A Place to Belong, A Place for You.
Our address is: 219 North Main Street, Bridgewater, VA, 22812