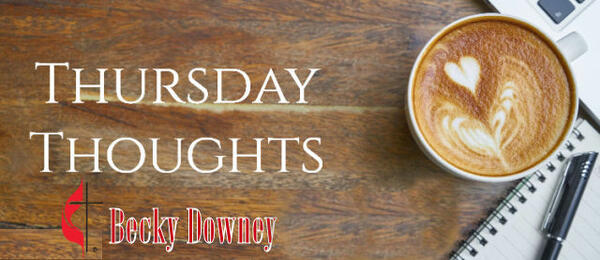 Where Sin Abounds; Grace Does Much More Abound!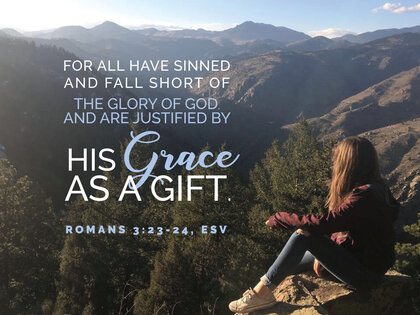 January 6, 2022
How much do you weigh? Oh my, that's a very personal question isn't it? If you have noticed on television or on social media, it appears everyone is looking for a gym membership, a weight loss plan or some special equipment that will melt the pounds away. How gullible do these advertisers think we are? Evidently pretty gullible. But I don't want to talk about our physical weight issues today. We are concerned about how much weight we carry around and rightly so for our health's sake, but what about the spiritual weight that drags us down?
That weight is called sin, a subject even more uncomfortable to talk about than pounds around our middle. This is a weighty topic to start off the new year but one we each need to examine as we start fresh in 2022.
Let's start with some scripture from Romans 7:15-25. Paul is writing to the church at Rome to encourage them that even though being a Christian has eternal rewards it can be a hard row to hoe. From the Message Paraphrase, "What I don't understand about myself is that I decide one way, but then I act another, doing things I absolutely despise. So if I can't be trusted to figure out what is best for myself and then do it, it become obvious that God's command is necessary. But I need something more! For if I know the law but still can't keep it, and if the power of sin within me keeps sabotaging my best intentions, I obviously need help! I realize that I don't have what it takes. I can will it, but I can't do it. I decide to do good, but I don't really do it; I decide not to do bad, but then I do it anyway. My decisions, such as they are, don't result in action. Something has gone wrong deep within me and gets the better of me every time. It happens so regularly that it's predictable. The moment I decide to do good, sin is there to trip me up. I truly delight in God's commands, but isn't it pretty obvious that not all of me joins in the delight. Parts of me covertly rebels, and just when I least expect it, they take charge. I've tried everything and nothing helps. I'm at the end of my rope. Is there no one who can do anything for me? Isn't that the real question? The answer, thank God, is that Jesus Christ can and does. He acted to set things right in this life of contradictions where I want to serve God with all my heart and mind, but am pulled by the influence of sin to do something totally different."
Paul could have been writing to us today because it is still relevant isn't it? What is sin? Sin is anything that takes us away from God. In scripture, it says it can be thought, word, or deed. Sin causes us to live below the level of our beliefs. We get weighed down with sin and we carry it around like too many cookies that magically transform into love handles. None of us are exempt from sin, God knew that and prepared a divine weight loss plan, Jesus Christ. Salvation through Christ will save us from our sins if we believe in him and ask for forgiveness. He offers us grace, that undeserved favor to save us from ourselves. In Romans 6:14 we read, "For sin shall not be your master, because you are not under law but under grace."
We can all say amen to that!
Blessings,
Becky
Virus-free. www.avg.com
A Place to Belong, A Place for You.
Our address is: 219 North Main Street, Bridgewater, VA, 22812