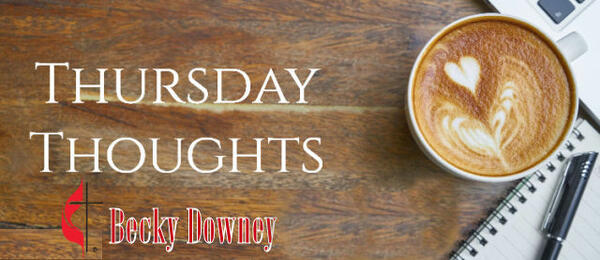 Follow the Light!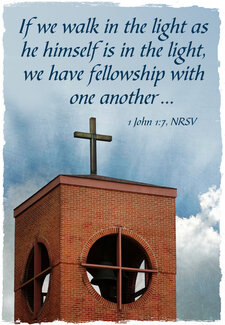 January13, 2022
We are a couple of weeks into the new year and haven't the problems that plagued us last year amazingly followed us into 2022? We talked about a new year, a new beginning but after watching the news this evening, not much has changed. Covid levels are way too high, tax assessments have been received and they are off the chart, ice, snow, wind and cold are here to stay for a few more months. Political differences are causing more angry outbursts and gas and groceries are too expensive!
A couple of uncomfortable memories from growing up popped in my head the other day. There would be periods of time in the winter when feeding and caring for the livestock was a challenge. I remember that sometimes the mud would be so deep and sticky, especially around the gates and feed troughs, that my boots would be pulled right off my feet as I tried to get around. Then there was that one time that I was determined not to get a chapped face in the wind, so I coated my face with a thick layer of Vaseline. It is not something I recommend. As I rode in the back of the truck throwing hay off to the cattle, little bits of hay blew back towards me and got stuck on my face. By the time we finished, the petroleum jelly had frozen. What a mess! Do we ever feel that circumstances are trying to suck the very marrow of life from our bones or sticking us with problems we find difficult to handle?
So far, this has been a very pessimistic missive but the point is not to bring us down but to know that no matter the circumstance we don't have to be gloomy.
There is a scripture verse that I repeat every morning to remind me, and I need reminding, that every day starts fresh. That verse from Psalm 51:10 reads, "Create in me a pure heart, O God and renew a steadfast spirit within me."
We can choose how we will face each day. We can look at the positive and accept the assurances that we find in scripture or we can look to the negative and fill our hearts and minds with gloom. Ephesians 1:7, "In him we have redemption through his blood, the forgiveness of sins, in accordance with the riches of God's grace that he lavished on us."
And when we find our selves in a pool of gloom it is life-giving to remember, "Repent , then, and turn to God, so that your sins may be wiped out, that times of refreshing may come from the Lord." Acts 3:19.
It is easy to be caught up in the mire of bad news and be stung by the ill wind of discord but we can push thru because we are made whole in Christ Jesus. "Therefore if anyone is in Christ, he is a new creation; the old has gone, the new has come." 2 Cor 5:17
Christ is the light for the world. It is for us to reflect that light of Christ's love as we pedal down the road of 2022.
Blessings,
Becky
A Place to Belong, A Place for You.
Our address is: 219 North Main Street, Bridgewater, VA, 22812