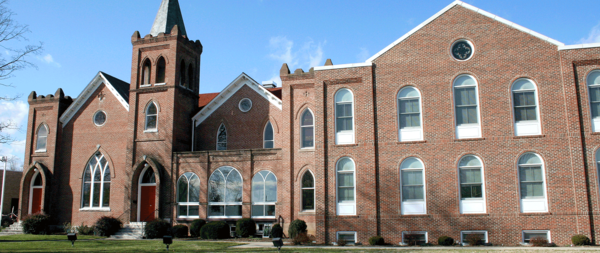 Thursday Thoughts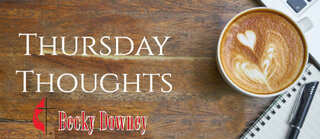 Thursday Thoughts
April 14, 2022
Today is Maundy Thursday, the day we remember Jesus washing his disciples feet and sharing the Passover meal, what we now call the Last Supper. After they had eaten, Jesus and the disciples crossed over from the city to the Mount of Olives that they might pray. In the city there was no room for gardens and according to William Barclay there was a law that Jerusalem's sacred soil could not be contaminated by the organic fertilizer used to fertilize the trees in the garden. Jesus may have had a friend who gave him access to his private garden just outside the city on the Mount of Olives. According to Luke it was a usual routine for Jesus and his disciples to go to the garden in the evening.
"Jesus went out as usual to the Mount of Olives, and his disciples followed him. On reaching the place, he said to them, 'Pray that you will not fall into temptation.' He withdrew about a stone's throw beyond them, knelt down and prayed, 'Father , if you are willing, take this cup from me; yet not my will, but yours be done.' An angel from heaven appeared to him and strengthened him. And being in anguish, he prayed more earnestly, and his sweat was like drops of blood falling to the ground. When he rose from prayer and went back to the disciples, he found them asleep, exhausted from sorrow. 'Why are you sleeping?' he asked them. 'Get up and pray so that you will not fall into temptation." Luke 22:39-46
These are hurtful verses to hear. Jesus was in agony. He knew exactly what he was facing- taking on the sins of the world- your sins and mine and everyone else's. Jesus was perfect, had never sinned and yet he was to be the sacrificial lamb. The salvation of the world was on his shoulders. No wonder he sweated drops of blood. The next day after torturous beatings and floggings, nailed to a cross like a criminal, spit upon and cursed, he took that weight of sin to the cross. He would be separated from God until he was dead. The burden was so heavy and the gravity of the situation so dire that the sky turned black and the earth rumbled as he was on the cross the next day. Jesus could have escaped this fate, could have called angels to take him away but he didn't. Instead his prayer in the garden was "not my will, but yours be done." His attitude was one of generosity and love because he knew what had to be done to save us from the pit of hell. So, trusting God would see him thorough, he gave into his purpose for living and dying. We cannot fathom that kind of love. We say we might be willing to die for someone we loved, but to die for those who didn't know him, hated him, called him all manner of names, those who thought him a fool- he died for them and for us. We cannot grasp the enormity of that depth of love but praise the name of Jesus Christ, who died in our place so that we might live with him eternally. As we prepare for Easter Sunday and every day we should be bold enough to pray how Jesus prayed, "not my will, but yours be done."
Blessings,
Becky
Virus-free. www.avg.com
A Place to Belong, A Place for You.
Our address is: 219 North Main Street, Bridgewater, VA, 22812