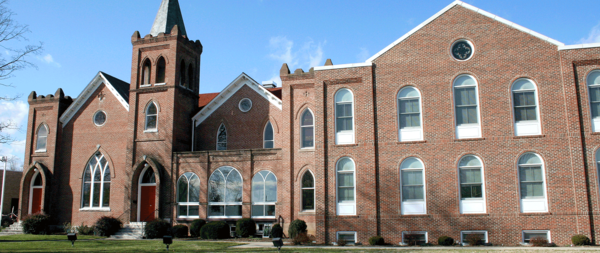 Thursday Thoughts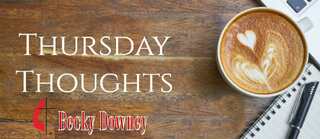 Things aren't always as they seem, are they? There is a rock that I drive past almost every day that is about the size of my hand. And every time I pass it, it catches my eye. It looks like a mourning dove sitting on the ground. Although I know it is a rock, I am amused that it still catches my attention every time I drive by. I want it to be a dove, but it is nothing but an inanimate piece of limestone. Nothing I can do will change the physical state of the rock into a bird, but my eye is still drawn to it
Are we drawn to things we cannot change? When we try to change a situation on our own we are left with a proverbial rock. We have to be careful in placing priorities on what is true and what is merely frivolous or fleeting. What is it we put our faith in, ourselves or the power of a resurrected Savior?
For the women who went to the tomb on Easter morning, their expectations were for a body to be in the tomb, but death had been defeated for Jesus had risen from the dead. The women were terrified because their reality had been shattered. It took some time for the shock and realization to kick in that Jesus was alive but in a different form. Sometimes we need to change our attitudes and look at the long picture with different eyes. In 2 Corinthians 4: 16-18 it is written, Therefore we do not lose heart. Though outwardly we are wasting away, yet inwardly we are being renewed day by day. For our light and momentary troubles are achieving for us an eternal glory that far outweighs them all. So we fix our eyes not on what is seen, but on what is unseen, since what is seen is temporary, but what is unseen is eternal."
The Serenity Prayer, written by the American theologian Reinhold Niebuhr in 1932, speaks to this very notion of acceptance. "God, grant me the serenity to accept the things I cannot change, courage to change the things I can, and wisdom to know the difference."
Do we place our faith in things we hope to change or try to change and are defeated repeatedly? Or do we have faith in the reality that Jesus came, taught us, loved us, died for us, and was resurrected for us and wants us to cling to him as an act of faith? "Now faith is confidence in what we hope for and assurance about what we do not see." Hebrew 11:1 As we continue on this walk of faith, we need encouragement and strength that only God can give. "Create in me a clean heart, O God, and renew a steadfast spirit within me." Psalm 51:10.
Blessings to you as you continue in your faith walk. I know that just as that rock is not a dove, difficult situations are not the end but are an opportunity to grow in faith and all our heartaches are temporary. Psalm 78:35 assures us of this: "They remembered that God was their Rock, that God Most High was their Redeemer."
Strength for the journey,
Becky
A Place to Belong, A Place for You.
Our address is: 219 North Main Street, Bridgewater, VA, 22812