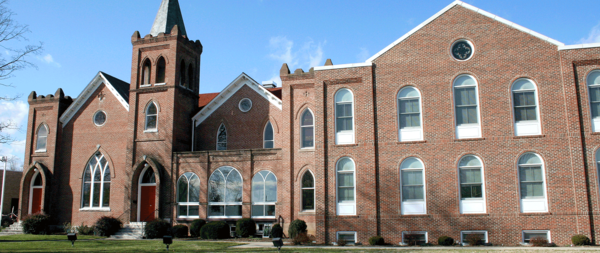 Thursday Thoughts
May 5, 2022
Now that the weather is warming, people are putting away long sleeves, long pants, and pulling sleeveless shirts, shorts, and sandals from the closet. As a result, many tattoos are unveiled for the world to see. I am not making any judgment about tattoos as they are a personal decision, I am just making an observation. But one thing they all have in common is that they are permanent. Of course, there is a procedure, both uncomfortable and expensive so I have read, to remove a tattoo. But in general, tattoos are a part of you for the rest of your life. They are a commitment and they witness something about the wearer.
So what about those of us who call themselves Christian, are we permanently marked? There is no visible mark on our body, of course, no third eye in the middle of our forehead, no extra digit on our foot, no halo above our heads. Sometimes we don't act like a change has taken place, so we are thankful for grace. But make no mistake, a change has taken place when we declare that Jesus Christ is Lord. In The Message paraphrase, Acts 2:38 reads, "Peter said, 'Change your life. Turn to God and be baptized, each of you, in the name of Jesus Christ, so your sins are forgiven. Receive the gift of the Holy Spirit."
What does the Holy Spirit do? There are many references to what the Holy Spirit will do for you.
Here is a smattering of scripture references:
The believers' helper and teacher- John 14:26
He guards the salvation of the believer- Ephesians 1:13
At the moment of salvation, the Spirit baptizes the believer into the Body of Christ- Romans 6:3-4
The Holy Spirit comforts believers with fellowship and joy as they live in a hostile world- 1 Thessalonians 1:6
The Holy Spirit fills believers with all joy and peace as they trust the Lord, causing believers to overflow with hope- Romans 15:13
We have been permanently marked with the blood of Christ Jesus. The Message, Romans 5:9-11, "Now that we are set right with God by means of this sacrificial death; the consummate blood sacrifice, there is no longer a question of being at odds with God in any way. If, when we were at our worst, we were put on friendly terms with God by the sacrificial death of his Son, now that we're at our best, just think of how our lives will expand and deepen by means of his resurrection life! Now that we have actually received this amazing friendship with God, we are no longer content to simply say it in plodding prose. We sing and shout our praises to God through Jesus, the Messiah!"
Ink may be used to make a statement on the human body, on an animal for identification purposes, or in preparing a person to receive radiation treatments. But the most important identifying mark for a Christian is the change that takes place inside the heart, soul, and mind of the believer. The outward manifestation of the change is how we live, love, and forgive.
Blessings,
Becky
A Place to Belong, A Place for You.
Our address is: 219 North Main Street, Bridgewater, VA, 22812