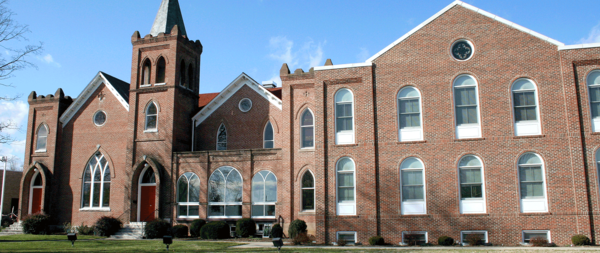 Thursday Thoughts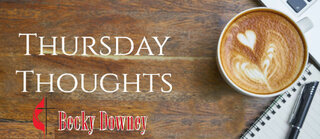 Thursday Thoughts
May 12, 2022
"Now may the God of peace, who through the blood of the eternal covenant brought back from the dead our Lord Jesus, that great Shepherd of the sheep, equip you with everything good for doing his will, and may he work in us what is pleasing to him, through Jesus Christ, to whom be glory forever and ever. Amen" Hebrews 12:20-21
This is one of my favorite Bible passages found in the last chapter of Hebrews as a benediction. I find it so comforting, reassuring, and encouraging. Let's look at it a little closer. We get a summary of who God is: he is the God of peace. We look around the world and don't see peace and wonder why God doesn't force peace. We have been given free will to choose peace or not. It is evident many have not taken advantage of the peace God offers. Even though we might be living in chaos, we can know the peace of God that Jesus Christ has offered us.
Jesus obeyed the will of God and died for our sins, then he was resurrected. Even when life here on earth seems hopeless, we have hope because of our faith and we know we will live eternally because of the love of God and the sacrifice of our beloved Christ. Jesus is the great shepherd, looking out for us in a world full of briers, cliffs, pits, and wolves.
Have you ever heard the saying, "God doesn't call the equipped, he equips the called"? We were to fill out a survey for the church stewardship campaign that lists our interests and abilities. As you looked over that list, did you think you might like to participate in a particular ministry but didn't feel you had the ability? Who knows, that might have been your call to step out in faith and look for God to show you that you have undeveloped abilities or have someone to work with that will teach you the ropes. It is not too late to let the pastors know if you would like to serve. Some people are afraid that when God calls, he might send them to Timbuktu, never to see their family again and to live on rice and beans, live in a hut with a dirt floor, and have giant cockroaches as hut-mates. The likelihood of that happening is pretty remote but if he did send you there, you would be as pleased as pleased could be to go. What we are asked to do is to be willing to serve Christ in whatever way we can and not stand on the sidelines. Each one of us has something to offer for the Kingdom.
Jesus has offered a new covenant, one that was made with his blood and made it possible for us to have a direct relationship with God. The Temple curtain was torn in two giving direct access to God thru Christ. No more having the High Priest enter into the Holy of Holies once a year to offer a sacrifice for the forgiveness of our sins. Jesus Christ is our Advocate. 1 John 2:1, "My little children, I am writing these things to you so that you may not sin. And if anyone sins, we have an Advocate with the Father, Jesus Christ the righteous."
Maybe you will write the verse from Hebrews down or mark it in your Bible to remind yourself of whose you are and be assured that you are loved and needed for the redemption of the world.
Blessings,
Becky
A Place to Belong, A Place for You.
Our address is: 219 North Main Street, Bridgewater, VA, 22812