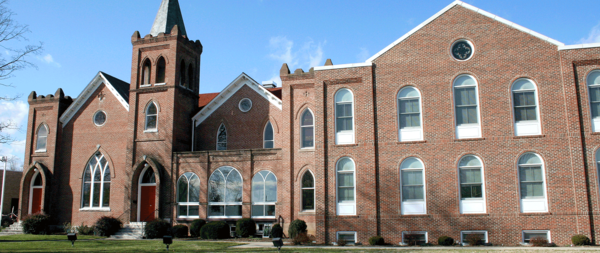 Thursday Thoughts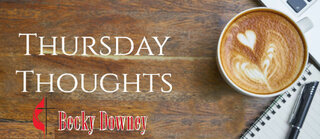 Have you ever ever had a poison ivy rash? A little rash doesn't sound so bad, does it? If you have experienced it you know it can drive you CRAZY twenty-four hours a day!! Right now I have several patches on my arm and thankfully I have a wonderful prescription cream that keeps the worst of the symptoms at bay. I remember we were driving to Florida one summer, (yes, that's when school employees go when it is the hottest and the buggiest), and I had a bad case of poison ivy behind one knee and going down my leg. The trip was intensely unpleasant as I had only over-the-counter topical meds to deal with something that I should have seen a doctor about before we left. I tried hard not to complain or give in to the insane itching. One other time I had been poisoned so badly that my face swelled and I could only see thru little slits because my eyelids were humongous. A doctor's visit, a shot, and pills helped with that episode.
Poison ivy rashes are annoying but temporary. What about the poison around us, the things that take us away from our attempt at staying close to Jesus on our faith journey. That poison is everywhere and is more debilitating than any poison ivy rash could ever be. When we hear the news, read a newspaper, or witness interactions with people, I imagine you tremble as I do, at the thought of so many being filled with poison. They have no experience or knowledge of the Good News, grace, mercy, and salvation. The scripture for this week is written by Paul to teach the new believers about how they were to live. These verses help remind us that we are to be people who are set apart from the world and not let sin poison our souls.
Ephesians 4:17-32 from The Message
"And so I insist, and God backs me up on this, that there be no going along with the crowd, the empty-headed, mindless crowd. They've refused for so long to deal with God that they've lost touch not only with God but with reality itself. They can't think straight anymore. Feeling no pain, they let themselves go in sexual obsession, addicted to every sort of perversion. But that's no life for you. You learned Christ! I assume that you have paid careful attention to him, been well instructed in the truth precisely as we have it in Jesus. Since, then, we do not have the excuse of ignorance, everything, and I do mean everything, connected with that old way of life has to go. It's rotten through. Get rid of it! And then take on an entirely new way of life, a God-fashioned life, a life renewed from the inside and working itself into your conduct as God accurately reproduces his character in you. What this adds up to, then, is this; no more lies, no more pretense. Tell your neighbor the truth. In Christ's body, we're all connected to each other, after all. When you lie to others, you end up lying to yourself. Go ahead and be angry. You do well to be angry, but don't use your anger as fuel for revenge. And don't stay angry. Don't go to bed angry. Don't give the Devil that kind of foothold in your life. Did you use to make ends meet by stealing? Well, no more! Get an honest job so that you can help others who can't work. Watch the way your talk. Let nothing foul or dirty come out of your mouth. Say only what helps, each word a gift. Don't grieve God. Don't break his heart. His Holy Spirit, moving and breathing in you, is the most intimate part of your life, making you fit for himself. Don't take such a gift for granted. Make a clean break with all cutting, backbiting, profane talk. Be gentle with one another, sensitive. Forgive one another as quickly and thoroughly as God in Christ forgave you."
We see the result of what consuming poison is doing to our world, our country, our communities, and our families. Our recourse to fight the evil around us is to grow in our faith, hang on tight to the teachings of Jesus, and pray hard. Paul continues in his letter to these young in the faith "Be prepared. You're up against far more than you can handle on your own. Take all the help you can get, every weapon God has issued, so that when it's all over but the shouting you'll still be on your feet. Truth, righteousness, peace, faith, and salvation are more than words. Learn how to apply them. You'll need them throughout your life. God's Word is an indispensable weapon. In the same way, prayer is essential in this ongoing warfare. Pray hard and long. Pray for your brothers and sisters. Keep your eyes open. Keep each other's spirits up so that no one falls behind or drops out." Ephesians 13-18.
Blessings,
Becky
A Place to Belong, A Place for You.
Our address is: 219 North Main Street, Bridgewater, VA, 22812