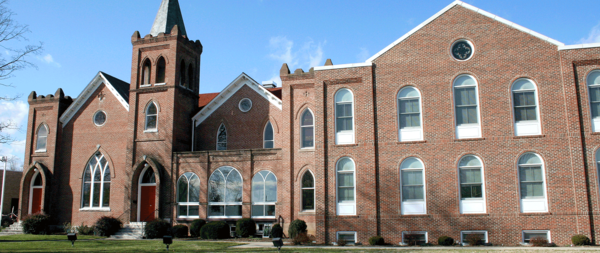 Thursday Thoughts
I have gardened on a little piece of Rockingham County limestone for almost thirty-two years. Never in all that time have deer been so bold and so numerous. A couple of neighbors counted forty-two deer in a herd below my house this past winter. Let me tell you about a recent experience.
I am a daylily collector. Let me rephrase that: I used to be a daylily collector. Over the years I have collected about seventy varieties. Daylily catalogs come in the mail and I go to daylily farms to buy more. Compost gets spread around the base of each one in the spring and they get a light feeding of organic fertilizer as they appear. I encourage the rebloomers to do just that by offering additional feeding and water in midsummer. My most special varieties are near the back porch so that I can see their blooms dancing in the summer breeze. Every year I look forward to seeing my old friends bloom again. I am always on the lookout for varieties that bloom first and last to extend the season. As I have written about in the past, I have two electronic air dancers that come on at dusk and have added a motion-activated sprinkler that comes on at night to frighten away would-be marauders of daylily buds and flowers. The neighbors probably have confirmed that a crazy lady is living on this hillside if they go by at dusk or dawn and see my orange or pink dancers doing their thing. I have warned the next-door neighbor that the motion-sensitive sprinkler that is close to their property line is activated at dusk.
Last Sunday after church, I came home and enjoyed my lunch while watching a favorite news show on television. I got up to wash my dishes and low and behold there was a doe and two fawns munching on my daylilies. The sentry's all turn off once it gets daylight so no one was on guard and my deaf dog was in the house with me hoping I would drop some of my lunch on the floor. I ran out the door yelling at the culprits, hoping they got indigestion. I looked around and found that they had been up next to the porch eating a few of the choice buds on my favorites and some in another part of the garden but not too much damage was done. I moved an air dancer about twenty feet from the back porch bed to make sure they would see it and discourage them from returning from the woods. I also turned on the other air dancer and sprinkler. I was MAD! There is clover blooming down in the meadow that any self-respecting deer would love to eat, why did they have to eat what I cherished? I marched right to the computer and ordered two more motion-activated sprinklers. They are to arrive this week. My yard is crisscrossed with extension cords and hoses. I know I will forget about the new sprinklers and the dog and I will get sprayed when we go out.
It is now Monday morning. The dancers danced all night. I go to the kitchen to make my coffee and look out the window as I always do and was horrified! The deer had returned and since I had moved one of the dancers away from my most beautiful plants they had stripped the flower stalks of hundreds of blooms and buds. The ground was littered with the crumbs of their feast and where buds were once attached, stalks stood naked like sticks. I was sick. I moved around the garden and saw lots more damage. They even ate all the buds off my tall and lush summer phlox. It was as if the whole herd had moved in and had a dinner party. If you are a gardener, you understand the loss I felt. If you are not a gardener, I'm just nuts. Monday was a hard day as I cut down those naked stalks and told myself, I must find other plants to grow instead of daylilies.
All of this gardening fiasco made us think about what God sees when he looks at his people. Is he horrified? Does he wonder how we can make such a mess of things when he has given us so much? What about the brokenness we leave behind? What does he think when he sees we have destroyed what he has provided and don't fulfill the opportunities we have been given? Does his heart ache when he sees the destruction we cause when we don't put him at the top of our priority list? What does he say about broken relationships, the risks we take with our lives, the times we ignore him. Is he ready to give up on us? Are we too broken to fix?
This is a Good News story! This is our God: "For God so loved the world that he gave his one and only Son, that whoever believes in him shall not perish but have eternal life. For God did not send his Son into the world to condemn the world, but to save the world through him." John 3: 16-17
God loves us unconditionally. "However, God is rich in mercy. He brought us to life with Christ while we were dead as a result of those things that we did wrong. He did this because of the great love that he has for us. You are saved by God's grace!" Ephesians 2:4-5
We have been given a Comforter to help us on our journey. "And hope does not put us to shame, because God's love has been poured out into our hearts through the Holy Spirit, who has been given to us." Romans 5:5
God forgets about our sin when we ask for forgiveness. "For I will forgive their wickedness and will remember their sins no
more. "Hebrews 8:12
We have a God who offers us hope. "May the God of hope fill you with all joy and peace as you trust in him, so that you may overflow with hope by the power of the Holy Spirit." Romans 15:13
"Grace, mercy, and peace from God the Father and Christ Jesus our Lord" 1 Timothy 1:2
Blessings,
Becky
A Place to Belong, A Place for You.
Our address is: 219 North Main Street, Bridgewater, VA, 22812