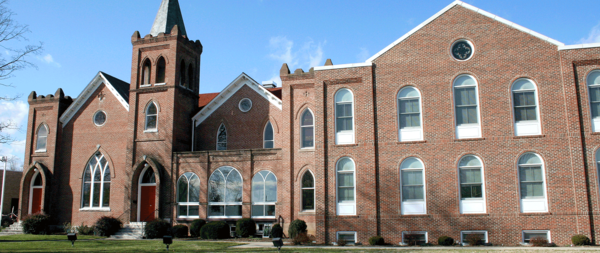 Thursday Thoughts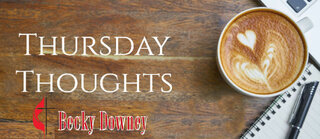 July 21, 2022
On a hot afternoon recently I heard my first jar fly of the season. When I hear that song I know that summer is half over. Jar flies are an annual cicada, not the kind that hatches in mass every seventeen years. You will find their exoskeletons on tree trunks as they crawl from their underground burrow and make their way to a safe place to shed their old skin and transform into their adult bodies, complete with wings. My dog looks for the exoskeletons and eats them like they are some organic potato chip.
Another sound that comes about midsummer is the night song of the katydid. How I love to hear them but I don't have enough hardwoods around my house to encourage a katydid choir to set up housekeeping. My sister sent me an audio recording of them from her house in the woods. What a symphony of comforting sound.
Each season has its own sounds. I heard a mother fox training or scolding her kits the other evening. It went on for quite some time. Her call makes the hairs stand up on the back of my neck.
It won't be long before the great horned owls begin calling to one another starting in the early evening thru the night. The male vocalizes a deep 'hoo hoo' and the lady responds with a higher pitched answer. Sometimes there is more than one pair calling at the same time. But other birds have taken a break from their explosive morning song as they are past the time they are marking their territory with musical notes and many have completed their family duties for the season and are on their own.
Sounds can tell us the season we are in if we will open our ears to hear. God speaks to us in all seasons of our lives. Are we listening? "My sheep listen to my voice; I know them, and they follow me" (John 10:27) Jesus told the Jews who were trying to figure out who he was and at the same time they picked up stones to exact their judgment on him. Don't you love the analogy of a good shepherd? My dad had his animals trained to his voice and they would come every time they heard him call because they knew he had something good to offer them. I could call the same animals and they would barely lift their heads from grazing because they did not trust my voice.
How do we train our ears to hear the voice of God? There are volumes of books written on such disciplines but we already know how to do this. Sarah Butterfield, a Christian author and speaker, has offered a list of ways to train ourselves to be attentive to God's voice. She suggests we practice Lectio Divina which means divine reading. This is an ancient practice that is a faith-building way for us to grow in our faith. First, we open our Bible and ask God to speak to us. Then read a passage of scripture and note what jumps out at us. Then reflect on what was read again and see if God is speaking to you through those verses. Respond by journaling or praying, asking for guidance, and what action we need to take. Then sit in quiet contemplation allowing God to work. We are so busy with lists and demands and diversions, we forget to rest in the Lord.
Secondly, she suggests that we end the day with the prayer of Examen. End the day with a prayer and invite God into that time. Secondly, offer gratitude for some of the blessings of the day, be specific. Thirdly, express the sorrow you feel for the sins of the day. And end the prayer for God's grace in the day ahead.
I might add that we can hear the voice of God as we interact with other people. We can respond to their needs as we listen to their stories. Our response might be as simple as a smile or an encouraging word but God will direct us because he is our shepherd.
However we listen for the voice of God, we can be assured he is there and if we feel that all communication had been disconnected, it is we who have caused the connection to fail. We have to keep that connection secure to hear and find the security and peace that our Good Shepherd offers. "Whether you turn to the right or to the left, your ears will hear a voice behind you saying, 'This is the way: walk in it.'" Isaiah 30:21
Blessings,
Becky
A Place to Belong, A Place for You.
Our address is: 219 North Main Street, Bridgewater, VA, 22812