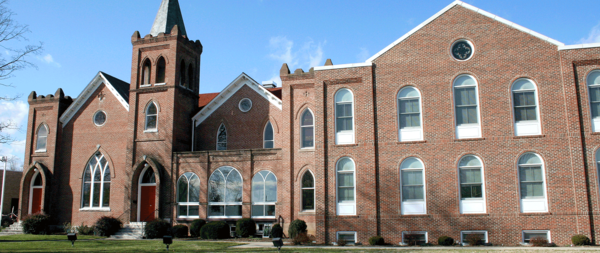 Thursday Thoughts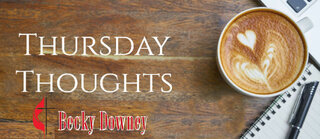 July 28, 2022
A few years ago I started a "God's Promise Notebook". I had it with my devotional materials and as I would come across a promise in the Bible I would write it down. Somehow the notebook got relegated to a shelf in my study when I was doing a cleaning purge and therefore I stopped adding to it. I found the notebook a few days ago and was excited and refreshed by what I found there. Verses from Psalms, other Old Testament books, and New Testament treasures were in no particular order. I read and reread the pages that held nuggets of truth, hope and wisdom, and love. I have returned the notebook to a spot I can add to it as I read one of the promises from God.
So many of those promises speak of trust. Here are but a few:
"Trust in the Lord with all your heart and lean not on your own understanding; in all your ways acknowledge him, and he will make your paths straight." Proverbs 3:5-6
"Praise be to the Lord, for he has heard my cry for mercy. The Lord is my strength and my shield; my heart trusts in him and I am helped. My heart leaps for joy and I will give thanks to him in song." Psalm 28:6-7
What a source of comfort to know that we do not have to have the answers but just stay on the path and be led by our loving Savior. Trust takes a long time to build in a human relationship and can be torn to shreds in an instant. Our ability to trust in the Lord may take a while to build but the one we trust is totally reliable.
The human condition tends to take away hope but we are offered a continuous spring of hope if we will allow ourselves to believe. Goodness knows we live in a time and space when the basic tenets of so much of what we hold dear seem lost and in a hopeless state. But we have this assurance:
"May the God of hope fill you with all joy and peace as you trust in him, so that you may overflow with hope by the power of the Holy Spirit." Romans 15:13
The kind of wisdom that we gain on our spiritual journey is spelled out in James 3:17,
"But the wisdom that comes from heaven is first of all pure, then peace-loving, considerate, submissive, full of mercy and good fruit, impartial and sincere." That kind of wisdom doesn't come from a book but from being attached to The Vine. Godly wisdom is gained thru our knees as well as through our hearts.
God is love. The Bible is filled with promises about the love of God. "And so we know and rely on the love God has for us. God is love and whoever lives in love lives in God, and God in them." 1 John 4:16
"But because of his great love for us, God, who is rich in mercy, made us alive with Christ even when we were dead in transgressions- it is by grace you have been saved." Ephesians 2:4-5
I think I will have to get a larger notebook because the Bible is filled with rich promises and they are for each of us to claim. These are not promises for a select few, or for those who have accomplished a lot in the world. These promises are for us to claim. We don't have to have any prequalification, we just have to love the Lord.
Blessings,
Becky
A Place to Belong, A Place for You.
Our address is: 219 North Main Street, Bridgewater, VA, 22812