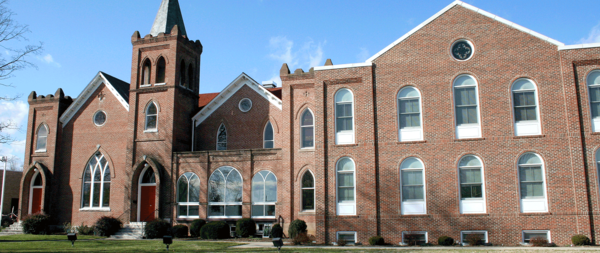 Thursday Thoughts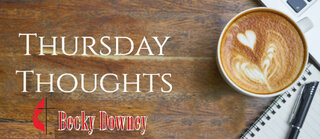 August 4, 2022
Misunderstanding can lead to all sorts of undesired outcomes. We have all had misunderstandings of the time or place to meet someone or get to an appointment. Maybe you have given a list to someone and they misinterpreted what you meant. I laugh when I remember a story the late comedian Jeannie Robertson would tell about her engineer husband. He saw life in black and white. She sent him to the store to get the ingredients to make a 7-Up Pound cake. She listed the ingredients in a numeral list like this: 1. pound of butter, 2. vanilla extract 3. dozen eggs, 4. pound Crisco, 5. 5 pounds of sugar, 6. 5 pounds of flour, 7. six-pack 7-Up. Being the literal person he was he came back with a pound of butter, two large bottles of vanilla extract, 3 dozen eggs, 4 pounds Crisco, 25 lbs of sugar, 30 pounds of flour, and 7 6 packs of 7-Up! He was guilty of following the list but misunderstanding what was needed to make one pound cake.
Someone near and dear to me was given instructions by his wife to cut an overgrown shrub by one-third because it was blocking a window. The only problem was he took out a vertical third that was covering the window and not a horizontal third that would have lowered the height of the shrub! If this brilliant man was given a complex financial dilemma to solve, it would be no problem, but I can't stop laughing at his pruning solution. He was misinformed about how to prune.
I want to turn to something that is not humorous, in fact, it is scary. We as Christians need to educate ourselves and not misunderstand a movement that is raising its ugly head again. We must not let ourselves be drawn into a trap that has been set by Satan and that many American Christians are falling into. That trap is called White Christian Nationalism (WCN). This is an ideology that pronounces that white Christians are the real Americans, it seeks to intertwine civic and religious life with Christians who look, act, and believe like us. This movement drapes the cross with the American flag because only America has been chosen by God to be his favored nation, and fills our churches with patriotic fervor whose pastors speak of political matters instead of salvation, redemption, and grace. WCNs believe there is only one right way to do things, negotiation is evil and if you don't subscribe to WCN beliefs, you are immoral and wicked. It is a movement to make America white, Christian (according to their definition), and male-dominated. There can be other religions in America but Christianity is dominant and people of other faiths must not be given the same opportunity as WCN. This is the same ideology that the KKK adheres to. The followers of this doctrine spread fear and panic. There is nothing Christian about this movement. How dare they use the name Christian in their cult title?
Would Jesus be a part of this group? You decide. He was not a white man like we see in much of religious art. He would have had dark hair and eyes, and olive-brown skin. Jesus was born a Jew. He was a radical because he taught his followers to love their neighbor, look after the poor, be merciful, and love justice. He did not own a home or have wealth. He rebuked those who put the law above the health and welfare of others. He ate with tax collectors and prostitutes. Most of his disciples were a ragtag, uneducated group of men and women who spread the Good News of saving grace.
Jesus was not a stranger to political upheaval and discord. Of course, he had to deal with the Romans who ruled with an iron fist. But, the religious leaders of the day were also strict and rigid valuing rules over the needs of the people. "The religious scholars and Pharisees are competent teachers in God's law. You won't go wrong in following their teachings on Moses. But be careful about following them. They talk a good line, but they don't live it. They don't take it into their hearts and live it out in their behavior. It's all spit-and-polish veneer." Matthew 23:2-3 The Message
Jesus warned of evildoers in Matthew 7:15-16 and 21-23, "Watch out for false prophets. They come to you in sheep's clothing, but inwardly they are ferocious wolves. By their fruit, you will recognize them."
"Not everyone who says to me, 'Lord, Lord,' will enter the kingdom of heaven, but only the one who does the will of my Father who is in heaven. Many will say to me on that day, 'Lord, Lord, did we not prophesy in your name and in your name drive out demons and in your name perform many miracles?' Then I will tell them plainly, "I never knew you. Away from me, you evildoers!"
Apostle Paul wrote to the Philippians about how they were to fulfill their role as Christians. "If you've gotten anything at all out of following Christ if his love has made any difference in your life if being in a community of the Spirit means anything to you if you have a heart if you care-then do me a favor: Agree with each other, love each other, be deep-spirited friends. Don't push your way to the front; don't sweet-talk your way to the top. Put yourself aside, and help others get ahead. Don't be obsessed with getting your own advantage. Forget yourselves long enough to lend a helping hand." Philippians 2:1-5 The Message
As Christians, we belong to Christ's family, not a political party, not an ideology, we belong to Christ. And while it is good to be proud of one's nation, it is not the nation that will save us. We must keep the two separate.
"In Christ's family, there can be no division into Jew and not-Jew, slave and free, male and female. Among us, you are all equal. That is, we are all in a common relationship with Jesus Christ. Also, since you are Christ's family, then you are Abraham's famous "descendant," heirs according to the covenant promises." Galatians 3:28-29
This weeks Thursday Thoughts may have hit a sour note with you, but I felt moved by the Spirit to write these things to remind us whose we are and where our identity lies and that we not get swept up in a tidal wave of misinformation. I am proud to be an American. I fly the flag out of respect, I recite the Pledge of Allegiance, and vote in every election. But I know where my life-giving, grace-covering, sin-forgiving loyalties lie and they are with the Father, Son, and Holy Spirit.
Blessings,
Becky
A Place to Belong, A Place for You.
Our address is: 219 North Main Street, Bridgewater, VA, 22812