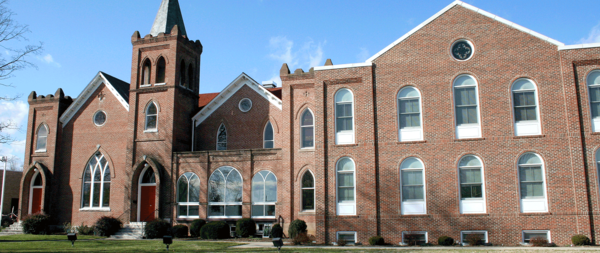 Thursday Thoughts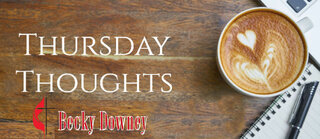 September 8, 2022
It won't be long until we are adding a sweater or jacket to our everyday attire. Right now the air conditioning is still running but there are hints that a change in seasons is coming and we will need to add a layer of warmth when we go out. In recent devotions, in Sunday School lessons, and in Bible study, the words coat or robe of righteousness keeps popping up. It is in almost everything I read recently or maybe I have just been noticing it more than usual.
Let me share a verse that jumped out at me recently from Isaiah 61: 10, "I delight greatly in the Lord; my soul rejoices in my God. For he has clothed me with garments of salvation and arrayed me in a robe of his righteousness, as a bridegroom adorns his head like a priest, and as a bride adorns herself with her jewels."
Go back and reread that verse again. This verse comes from a chapter that is a hymn that promises that one day God's people will be called holy people. My understanding of the definition of 'holy people ' is a group of people set apart to give God glory, but not perfect people. Holy people are disciplined in their faith, focused on doing good for others, and trying to live a life that exemplifies Jesus' teachings. I know that is a very simplistic and limited definition but I am a simple and limited person!
We know we are a forgiven people because of Christ's sacrifice for us. In Romans 8:1-2 it reads, "Therefore, there is now no condemnation for those who are in Christ Jesus, because through Christ Jesus the law of the Spirit of life set me free from the law of sin and death."
God knew that we were a sorry, hopeless lot that needed saving. So he took on a human form, Jesus, and came to us in a way we could understand. The business of animal and grain sacrifice was not pleasing to God any longer so he sent Jesus to be the ultimate sacrifice. Jesus threw off the kingly robe that he was entitled to and took on a dark, heavy, smelly, tattered robe that is our sin. He wore it without regard to the shame and disgrace it brought him, even momentarily ripping himself away from the presence of God the Father. All of this was to allow us to be clothed with a coat of righteousness. We are made new, being made as ambassadors for God. "God made him who had no sin to be sin for us, so that in him we might become the righteousness of God."
In 2 Corinthians 7: 1 from The Message we read these words, "With promises like this to pull us on, dear friends, let's make a clean break with everything that defiles or distracts us, both within and without. Let's make our entire lives fit and holy temples for the worship of God." That is a great way to explain righteousness.
As we start to think about putting on a jacket in the early morning coolness, remember that we have been given a coat of righteousness to wear humbly and with reverence at all times, and in doing so we honor and worship God the Father, Son, and Holy Spirit.
Blessings,
Becky
A Place to Belong, A Place for You.
Our address is: 219 North Main Street, Bridgewater, VA, 22812