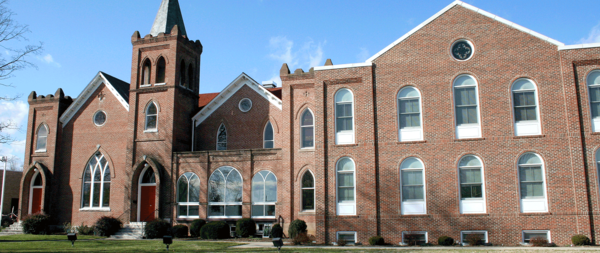 E-Blast for Friday, Sept 23rd
Love in Action can Change the World
This Sunday in Worship (Sept 25)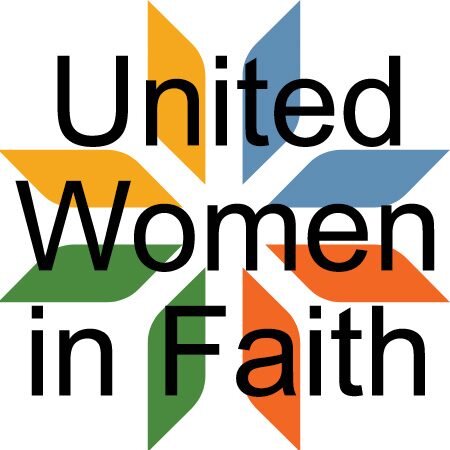 This Sunday, September 25, is United Women in Faith Sunday. Recently the name of United Methodist Women changed to United Women in Faith. The theme of our worship service is "Love in Action can Change the World." Our guest speakers are Johna McFarland and Gloria Hildebrand. The UWF will also be presenting a Faith Service Pin in the service. Thank you to all the women who serve God in so many ways at BUMC and beyond!
BUMC Prayer Requests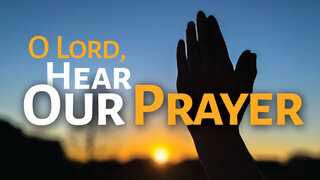 Prayers of Sympathy for the families of
Punk, a friend of BJ and Bootie Jenkins
Gene Wilson
Joys and answered prayers
Cathy McWilliams
Alan MacNutt
Gary Carleton
Current Prayer Concerns
Beth Harter
Elizabeth Landes
Lisa Martin (Laura Mancari's sister)
Karen Ridder
Tara Vetting
--For all those affected by storms and flooding in Puerto Rico, the USA and around the world
--For the victims and families of mass shootings
--For all struggling with mental health problems, drug addiction and overdose
--For our members of our congregation, our friends and family with COVID and monkey pox. For lower transmission around the world
--For our friends and family waiting for organ transplants
--For an end to the war in Ukraine. For the people of Russia and the Ukraine.
--For refugees from the war and around the world.
--For all affected by grain and fuel shortages and famine
Ongoing Prayer Needs of Our Congregation
Mike Bennett
Tammy Campbell
Grace Fishback
Betty Foley
Vickie Gibson
Bob Holden
Anna Keller
Doris McDaniel
Rev Luther Ramsey
Christy Smith
Edward Stoops
Nancy Thomas
Doris Waters
Operation Christmas Child (OCC)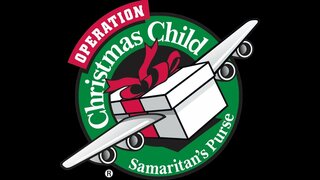 Our OCC collection is going well!! We have collected all of the pencils and crayons that we need! THANK YOU everyone for your contributions.
We still need the following items:
357 black ink pens
92 pencil sharpeners
110 bars of soap
96 soap holders
32 toothbrushes
231 matchbox cars
22 washcloths
126 small stuffed animals
109 small balls
150 small notebooks/pads of paper
61 hair supplies for girls
25 combs
50 jump ropes
Gamebooks
Small crafts
Small games
Small puzzles
AAA batteries
We are also still collecting money to use for postage. It takes $10 to mail each box. Thanks in advance for your contributions.
~Johna McFarland
Ice Cream Social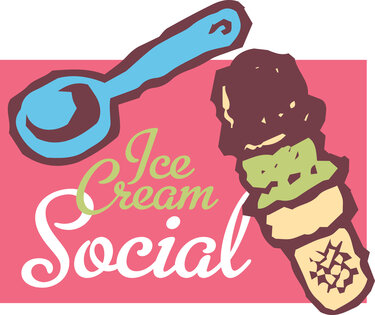 Ice Cream Social
NEXT Sunday, October 2
5:30 PM
What better way to kick-start our Pastor Appreciation month than with an Ice Cream Social? Join us at Oakdale Park Picnic Shelter #3 on Sunday, October 2, from 5:30 pm to sundown. There is a sign-up sheet in the hallway if you would like to contribute a treat for this event.
Youth News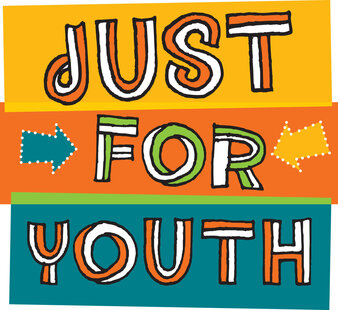 The Vegetable Soup fundraiser date is fast approaching. The soup will be made on Sept 30 @ 5:00 pm at DUMC and sold on Oct 1 at Dayton Days lot 220. We will gladly accept your donation of homemade vegetable soup without meat please for this event. We are in need of glass quart jars, canning rings, canning lids, or grocery money. Any support you can provide goes a long way with our youth.
LOOKING AHEAD:
10/23/2022: Event TBD but go ahead and block off this date!
11/06/2022: Potato Bar! Another great fundraiser, we will be serving a potato bar at DUMC after service. Times and service logistics still TBD
11/19/2022: Youth Event TBD but still block off this part of the calendar!
12/9-12/10/2022: Christmas Lock-in!! Times and location TBD but this will be so much fun!!!!
Whitney Reusser
Hunger Action Month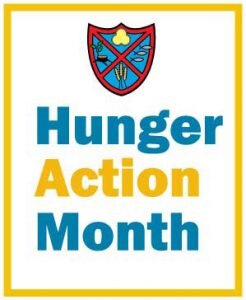 Holy Surprises at BC Sept 4 7:30 PM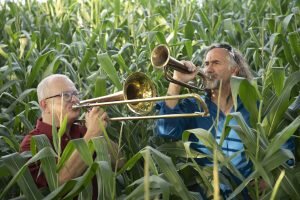 Ted & Co. to perform "Holy Surprises" at Bridgewater College's Fall Spiritual Focus
TED & Co., featuring Ted Swartz and Jeff Raught, will perform their new production "Holy Surprises" in the Bridgewater College Carter Center on Tuesday, September 27 at 7:30 p.m. Admission is free and donations will be accepted to support the people of Ukraine.
Laughter, and new understandings, are often rooted in surprise - surprises that delight, challenge, and inspire. Ted and Jeff will weave sketches, monologues and song into an evening celebrating God's subversive sense of humor. For when we are surprised, we almost always learn something new.
Serving Us in Worship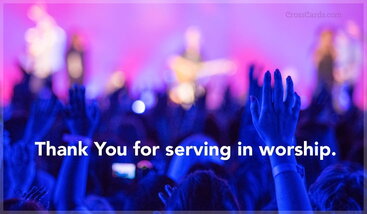 This Week (9/25)
United Women in Faith Sunday
Greeters
(8:30) Bettye Newman & B.J. Jenkins
(11:00) Amanda and Marissa Taylor
Ushers
(8:30) Kathi Hemmis & Katrina Davis
(11:00) Mary Jane Rawley & Dawn Kern
Readers
(8:30) Karen Early-Williams
(11:00) Judy Tongue
Audio-Visual
(8:30 & 11:00) Scott Ridder
Next Week (10/2)
World Communion Sunday
Greeters
(8:30) Gloria Hildebrand
(11:00) Judy Tongue
Ushers
(8:30) Ed Craun & Marc Craun
(11:00) Sam Wright & Dennis Rawley
Readers
(8:30) Johna McFarland
(11:00) Judy Tongue
Audio-Visual
(8:30) Scott Ridder
(11:00) Tony Mancari
Church Bus Ministry Sign Ups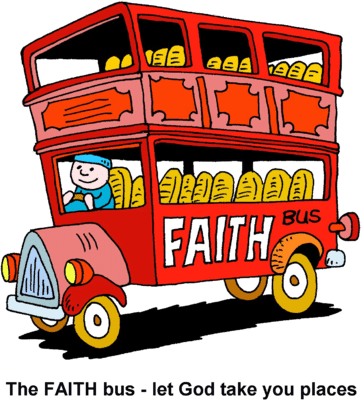 Seeking church bus drivers for a few Sundays in October and beyond!
Every Sunday, we offer rides from Bridgewater Retirement Community to worship and Sunday School. The schedule has been updated through the first Sunday of December and we need some help for the 11 AM service in October.
Click on the link below to sign-up.
If you have not yet driven or it's been awhile since you drove, we would love to have you join us!
Please contact Chuck Kern if you have any concerns or questions.
Thanks to everyone who helps with this vital ministry reaching out to our neighbors!
Sign-up link https://docs.google.com/document/d/1qdp6kRa7dZSN7jqxX7B3NHrPmYKKP7y5wxYna2CKuSU/edit#
To sign-up, you just need to click on the date(s) that you would like to drive and add your name to the schedule. It will update automatically.
Cleaning Kit (Flood Bucket) Challenge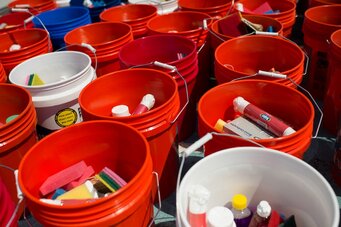 BUMC joins the
VAUMC Challenge for Cleaning Kits!
BUMC Goal: 25 kits
We have already answered the call to help collect Cleaning Kits (Flood Buckets) for UMCOR due to the urgent need. We are asking groups in the church to consider sponsoring one or more Cleaning Kits. Please place them on the Mt. Solon Commons hallway pew (look for the signs) on or before October 30. The Service Team will deliver our completed kits where they need to go!
Please check the supply list carefully. The link is below and printed copies will be available.
Here is the article from the Virginia Conference:
UMCOR Supply Depots are close to disbursing all their stored cleaning kits to impacted areas around the nation. These kits are vital in the cleanup that follows flooding, tornadoes, and hurricanes.
UMCOR needs our help!
In 2017, VAUMC responded to a similar call and collected 4,676 cleaning kits, estimated at $350,700. The VAUMC AC Kit team will hold another event on November 10, 2022 with the goal of collecting 4,677 Cleaning kits by November.
Together the Virginia Conference can make a huge impact through the collection and creation of these kits. If every church contributes just four (4) kits or 585 kits per district, we can reach this goal. Please join us!
Find all the information you need at the conference website.
Oct 2nd is World Communion Sunday

Next Sunday is World Communion Sunday. It is a day when we are mindful that as we celebrate Holy Communion at BUMC that around the world, all day long, others are celebrating Holy Communion with us. In the United Methodist Church, we proclaim that Christ's invitation to Holy Communion is open to everyone seeking to draw closer to Him. We will also be receiving our offering for Society of St Andrew for Hunger Action Month at this service.
A Place to Belong, A Place for You.
Our address is: 219 North Main Street, Bridgewater, VA, 22812