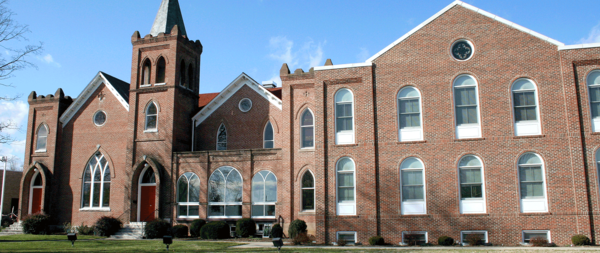 Thursday Thoughts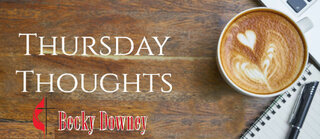 February 23, 2023
The season of Lent began yesterday on Ash Wednesday. When I think of the period of 40 days before Easter (not counting Sundays) the word that comes to mind is humbleness. This is a time of self-reflection and remembering we are mortal. Our days on earth are numbered. As God told Adam and Eve, "By the sweat of your brow you will eat your food until you return to the ground since from it you were taken; for dust you are and to dust, you will return." Genesis 3:19
There is no escaping our body's ultimate fate. But, we are assured of great things if we believe. "Humble yourselves, therefore, under God's mighty hand, that he may lift you up in due time."1 Peter 5:6-7. These words of assurance were written by Peter to those shepherding the flock of believers. Are we not all shepherding those we come into contact with? Our job as followers of Christ is to make disciples for him so that others might know the saving power and grace that Jesus offers. Being a disciple of Christ means we have responsibilities to reflect Christ-like qualities. John Wesley listed "going on to perfection" as one of the goals we should aim to achieve. We know and God knows we will never get there but we are to move in that direction. During Lent, we are to examine ourselves to see where we are on that continuum.
Many people fast from a favorite food or activity during Lent. Does giving up chocolate or coffee make us a better Christian? Is a fast from social media going to bring us closer to God? Giving up those things has absolutely no meaning unless we spend the time we would have been enjoying those things in reflection, meditation, prayer, and confession.
Some people add something to help in their spiritual discipline during Lent. That is a great thing to do but whatever is added has to bring glory to God. There can be "nary" an ounce of pride in that discipline. That activity is an offering of love for what God has done and continues to do thru the teachings of Jesus and the indwelling of the Holy Spirit. Our job is to worship God with all that we are and all that we do.
So you see what I mean about being humble? Lent is about remembering that we are dust, and to dust, we will return. Some verses that are special to me are found in Psalm 25:4-5, and 9, "Show me your ways, O Lord, teach me your paths: guide me in your truth and teach me, for you are God my Savior, and my hope is in you all day long." "He guides the humble in what is right and teaches them his way."
We are in the second day of Lent. I pray that as we journey through this solemn time, we will humble ourselves in prayer and offer thanksgiving, growing in our relationship with Jesus Christ whose sacrifice makes our future secure.
Blessings,
Becky
A Place to Belong, A Place for You.
Our address is: 219 North Main Street, Bridgewater, VA, 22812