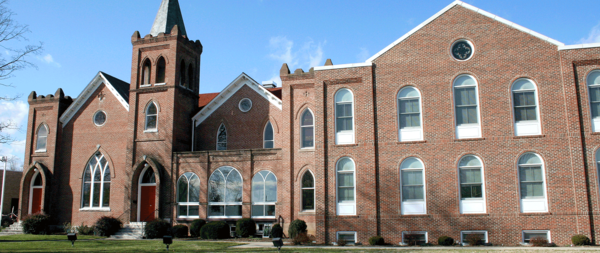 E-Blast for Friday, March 3
The Many Feelings in Lent
Our Lent Series "Good Grief" Continues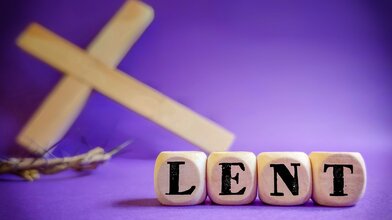 This Sunday, we will be continuing our Lenten Series "Good Grief" on how to support each other when we are experiencing change or loss. This Sunday, we will talk about The Feelings of Grief. Our main text will be John 11:1-44, a "deep dive" into the story of Jesus and Lazarus.
Our study on grief is not meant for anyone to feel uncomfortable, but for us to acknowledge that many in our congregation and community are hurting and for us to seek healing and comfort together from the source: Jesus Christ.
Our text for Sunday will be Psalm 121 and John 11:1-44.
I invite you to journey with us as we are rooted and grounded in LOVE. ~ Pastor Mary
Lenten Bible Study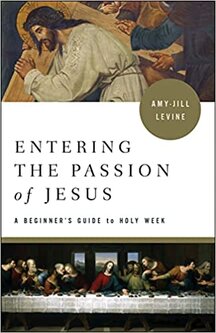 You can still join us for a Lenten Bible Study with Pastor Mary!
Morning Bible Study will be on Tuesdays at 11:00 AM
Evening Bible Study will be on Thursdays 7:00 PM
Moved to the New Beginnings Classroom!
We will study Entering the Passion of Jesus: A Beginner's Guide to Holy Week by Amy-Jill Levine. This will be a study with a video teaching by the author. Books are available from Pastor Mary.
Watch a short introductory video here: https://youtu.be/WXl8e2Lo8ns
Look forward to seeing you there!
Called Church Council Meeting
We will have a quick called meeting of the Church Council this Sunday morning (3/5) at 9:45 AM in the Sanctuary. We will be discussing our Church Management software package. We're under some time pressure in regards to our online giving, webpage, etc. Please RVSP to Scott Ridder, Council Chair
Many thanks!
Prayer List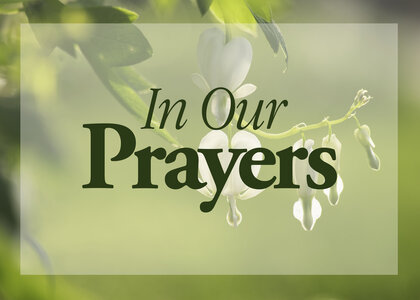 Prayers of Sympathy for the families of
Margaret Shifflett
Charlie Craun
Austin Riggleman
Joys and answered prayers
Delores Shank
Thank you God for all of the blessings you have given us
Current Prayer Concerns
People affected by earthquakes in Turkey and Syria and other natural disasters - help us give them strength, comfort and hope
People affected by the Ohio derailment and other environmental disasters
For peace in our families, our community and the world
For the people of Ukraine and for an end to the war
For refugees and persecuted Christians around the world
For us all to grow in wisdom and discernment
FOr our children to grow closer to God in their faith
For young people and students in all of our schools and colleges
For expecting and new parents as they care for their child
For family members who have made bad decisions - that they come to know God and their family's forgiveness
For those starting new jobs, new careers and new paths
For elderly parents
For rest for the weary
For families dealing with depression, anxiety, mental health and addiction
For people who have lost loved ones
Seth Shifflett
Logan Reusser's grandfather
Amanda Sager Spitler
Laura Mancari
Phillip Benner
Ongoing Prayer Needs of our Congregation
Georgia Lee Byerley
Ramona Evans
Grace Fishback
Betty Foley
Bob Holden
Alan Hulvey
Stu Jordan
Anna Keller
Doris MacDaniel
Ray Michael
Shirley Michael
Mitzi Puffenbarger
Rev Luther Ramsey
Joanne Simpkins
Youth Group News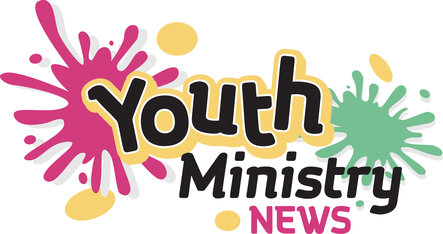 Thank you to all who came out and supported our youth group during our Shrove Tuesday Fundraiser! We raised $1,450 for our mission trip!! Glory be to God!! Thank you again to each and every one of y'all!
SHOUT OUT TO CHLOE LEACH!!!!!! She was in Grease at Spotswood and what a wonderful job she did!! The musical was so wonderful and fun! Congratulations to all of SHS on a great play!
Thank you to all who joined us for our first week of S'more Jesus! If you missed it, don't worry! Read below for more details!
UPCOMING NEWS:
SUNDAY, March 5, 19, and 26: We have S'more Jesus!! This is a Bible study with Pastor Jenny @5:30-7 pm with dinner provided! at Dayton UMC!
March 24: FRIDAY NIGHT TRIVIA!!!!!! This is another fundraiser that should be a lot of fun!! This will be at Dayton UMC at 7-9pm and parents, there will be childcare! Please plan on joining us for lots of fun!!
***MISSION TRIP!!!!!!!!!!***
This Summer we are partnering with Appalachia Service Project and have confirmed our trip will be JULY 16th-22nd!! Our location is TBD but if you are interested in joining us, USE THIS LINK!! There is a $50 registration fee to help offset the cost, but our fundraisers coming up are crucial in making our trip successful! If you're interested in our mission trip, please sign up to help out with our fundraisers as well! :)
If you have questions, please please please reach out through text or email and I would be happy to chat!
LOOKING AHEAD:
3/5/23: S'more Jesus Bible study with Pastor Jenny. @5:30-7 with dinner provided!
3/19/23: S'more Jesus Bible Study with Pastor Jenny. @5:30-7 with dinner provided!
3/24/23: Friday Night Trivia Fundraiser @ DUMC @ 7-9- SIGN UP HERE FOR TRIVIA
3/26/23: S'more Jesus bible study with Pastor Jenny. @5:30-7 with dinner provided!
3/31/23: SNOW DATE for Trivia Night. 7-9
4/2/23: Easter Egg Hunt @ DUMC @ 2- SIGN UP HERE FOR THE EASTER EGG HUNT
4/30/23: Youth greet, usher, and read @ BUMC's services
5/3/23: Mission Central
5/14/23: Mother's Day activity/gift
6/4/23: Youth Sunday COMBINED SERVICE
6/18/23: Father's Day gift!
7/16/23-7/22/23: Mission Trip!!!
Blessings!! Whitney
Change in Office Hours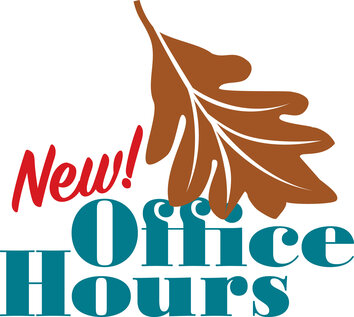 Change in BUMC Office Hours starting in March 2023
Beginning March 2023, the office hours for the church will be as follows:
Monday, Tuesday, Wednesday, and Thursday from 9 AM - 3 PM.
There will be a volunteer in the office on Mondays and Ann Keels, our Administrative Assistant, will be working the other three days.
On Friday the office will be closed. Pastor Mary can be contacted directly at 757-912-2233 for any urgent needs.
Thank you, Dawn Kern, Chair SPRC
Soup & Sandwich Luncheon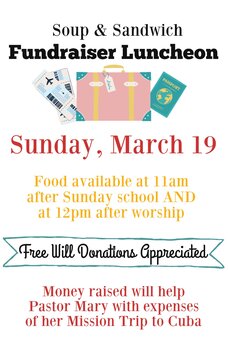 Fundraiser hosted by the United Women's Fellowship (UWF)
Becky Downey,Chair
Serving Us in Worship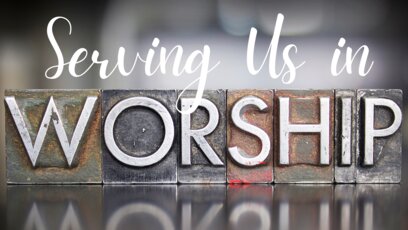 This Sunday, March 5
Greeters
8:30 AM - Gloria Hildebrand, 11:00 AM - TBA
Ushers
8:30 AM - Ed & Marc Craun, 11:00 AM Dennis Rawley & Sam Wright
Readers
8:30 AM - Johna McFarland, 11:00 AM - Karen Chamblee
Acolytes
8:30 AM - Madelyn Gilkeson, 11:00 AM - David Kipps
Next Sunday, March 12
Greeters
8:30 AM - Don & Sue Gilkeson, 11 AM - Taylor Family
Ushers
8:30 AM - Becky Downey & Kathi Hemmis, 11 AM - Hohenstein Family
Readers
8:30 AM - Becky Downey, 11 AM - Amanda Taylor
Acolytes
8:30 AM - Madelyn & Nolan Gilkeson, 11 AM - Marisa & Alex Taylor
Birthdays & Anniversaries - 3/5 to 3/11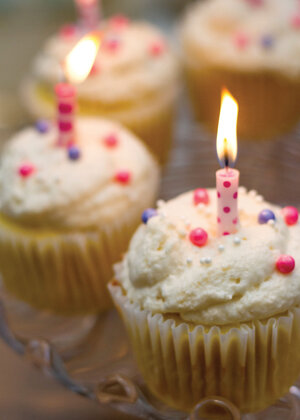 Happy Birthday to:
Allie Swift (3)
Paul McFarland (4)
Logan Reusser (5)
Kim Joralemon (5)
Sarah Harter Prusak (5)
Chad Craun (6)
Julie Burkholder (7)
Ann Keels (7)
Gary Tyeryar (8)
Julie Kunowsjy (8)
Macey Hess (8)
Mike Hohenstein (9)
Grace Fishback (10)
Letitian Lam (11)
Leslie Burkholder (11)
Nathan Burkholder (11)
Happy Anniversary to:
Stuart and Susan Flood (March 3)
Don & Karen Craun (March 14)
Robert and Pat Johnson (March 15)
From United Methodist Family Services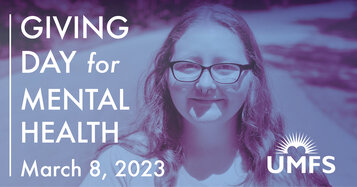 Join us March 8 to support children with mental health challenges
Mental health challenges can feel overwhelming. Especially for a child. You can make a difference. Your donation will provide therapy for a child in need. Your gift will provide family therapy to help the whole family heal together and learn how to support each other. Your financial support will provide room & board so children can be fully cared for while they focus on their therapy and healing.


DOUBLE YOUR IMPACT
Thanks to a generous $5,000 gift from an anonymous donor, your donation will be matched, dollar for dollar, to double your impact!
Ready to make your donation?
Put a donation in the offering plate at Bridgewater UMC and we will make sure it gets there! Make check payable to BUMC, memo UMFS.
Prefer to mail a check directly to UMFS? Please write "Mental Health" on the memo line and send your donation to UMFS, Attn: Development Office, 3900 West Broad St, Richmond, VA 23230.
Or for quick & easy online giving, visit umfs.org/mental-health-day
WRE 2023 Spring Concert
You are invited to attend!
Weekday Religious Education Students
2023 Choral Presentation
"The Lord's Prayer"
Saturday, April 1st - 4:00 PM
Eastern Mennonite University Commons
1307 Park Road, Harrisonburg
Freewill offering will be received
For more information contact the WRE Office 540-438-9997
Wyatt Smith's Senior Recital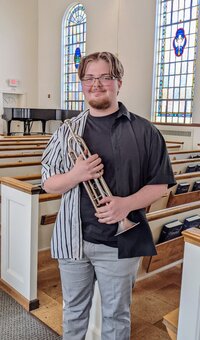 On Thursday, 3/30 at 7 pm Wyatt Smith will perform his Senior Recital in the Carter Center, Bridgewater College. All are invited to the program.
Wyatt Smith is a senior trumpet performance major at Bridgewater College. He plans to continue his music career after graduating by writing music, teaching lessons and performing
Easter Basket Project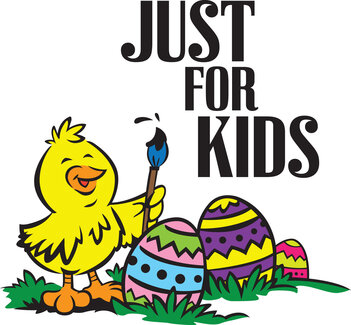 Again this year, we are collecting for a project sponsored by Dayton UMC to make Easter baskets for kids in our area who may not get one otherwise. The kids are aged 2-12 and items needed are small toys and books, individually wrapped candy, snack cakes, school supplies, and Easter or sand buckets. All items should be small enough to fit in an Easter bucket. And, any cash donations will be used to buy additional items for specific age groups. A collection box will be placed in the Narthex, and donations will be accepted through Friday, March 31. For more info, contact Debbey Roadcap at 540.478.3114.
Church Parking and Visitor Parking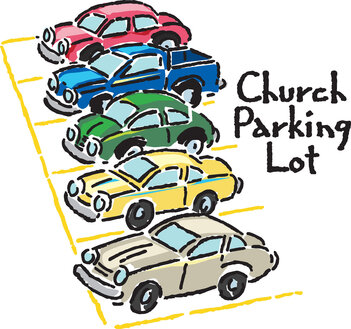 What is the first question in the mind of someone visiting our church? The frequent answer is, "Where do I park?" Many churches have thoughtfully added Handicapped Parking. However, they have usually overlooked this barrier to hospitality for those new to their buildings.
At one church I served the leaders decided to hang out the welcome mat beyond a "Welcome" on the church sign. They added five visitor parking spaces near the main door. The area was growing, but the leaders were still surprised the visitor parking spaces were often full. The church grew significantly over the following years and visitor parking was a part of the warm hospitality that made folks feel at home and want to stay. The only downside side I found was folks joining the church often joked they guessed they would now have to give up their visitor parking spaces.
Our leaders have approved "Visitor Parking" spaces along Green Street as another way of welcoming visitors to our church "At the Heart of Bridgewater." Soon the signs will appear, and a few of our members will need to park elsewhere as they currently do for the Handicapped, who will continue to have the same spaces provided. This brings up the subject of parking in general.
I remember hearing over forty years ago that most United Methodist Churches had inadequate parking. In the 1950s a family would come to church in one car. Over time families had more cars and began to come separately. One family with older teens could require five parking spaces. Couples could need two spaces instead of one. Parking habits had changed, but the spaces had not increased. When I looked at the churches I served at the time, it was clear they failed to provide what was needed. My following appointments were the same, but there was little opportunity to expand.
At Bridgewater Church, the leaders decided years ago to add parking across Green Street, and it has been a real blessing. Still even in this post-pandemic era, the parking can be a bit cozy at times. A rule of thumb on space is that spaces are usually comfortably full when they reach 80% of their capacity. Shopping centers plan on this and add far more space than appears to be needed much of the time.
In Bridgewater, we struggle with limited spaces, which is why the town created something called "Neighborhood Districts" opening parking in adjacent areas. So, for example, after-hours Hussey's parking is available at Generations Park. For our church, the Bridgewater Community Center (Town Hall) parking is available on Sundays and after hours, and I usually park there. The flowers are lovely this time of year. Parking is also available at Bob-A Reas and United Bank when they are closed. Those who like to walk can make it easier for others. It should be noted Bob-A Reas uses our parking during the week. The good news is we have parking available for us to grow if we will use it.
-Jim Tongue
Christian Falwell's Eagle Scout Project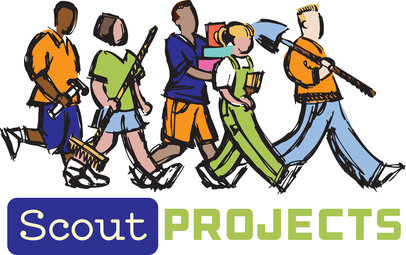 Please support Christian Falwell's Eagle Scout project by donating packages of diapers, (sizes 2 and up), Pull-ups, Baby wipes, and Feminine Hygiene Products (items can be any brand). There is a bin located in the Mt. Solon Commons to receive your donations. All items donated will be given to the Riverside Family Support "Undercover Pantry." Donations will be picked up by March 31st..
Thank you for your generosity!
A Place to Belong, A Place for You.
Our address is: 219 North Main Street, Bridgewater, VA, 22812