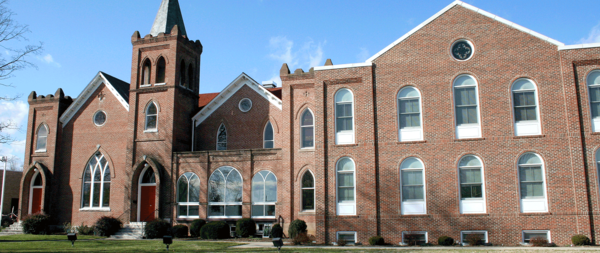 Thursday Thoughts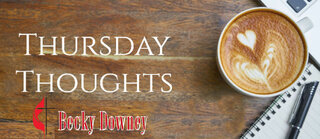 I have had an earworm this week. Sounds awful, doesn't it? Now you gardeners out there, let me assure me this is different from a corn earworm. This is a musical earworm, a song or portion of a song that replays in your brain long after the actual music has stopped. It can be exasperating or it can be a blessing. This one is a blessing. The title is, "O How He Loves You and Me" written by Kurt Kaiser and published in 1975. I don't know why it popped up in my mind but it has been living with me for days now. I have sung it, hummed it, used it as part of my devotions, and watched performances of it on YouTube. It is playing in my head if I wake up during the night. If you are unfamiliar with this song, may I suggest you look it up on your phone, or look in a hymnal to find it (for those with access to The Faith We Sing, it is on page 2108)?
How appropriate that it inserted itself into my consciousness during the season of Lent. The scripture that the lyrics are based on is 1 John 3:1, "See what great love the Father has lavished on us that we should be called children of God! And that is what we are! The reason the world does not know us is that it did not know him." William Barclay explained in his commentary on 1 John that we are created by God but because of grace we are children of God. Paul writes to the Christians in Rome, "The Spirit himself testifies with our spirit that we are God's children. Now if we are children, then we are heirs- heirs of God and co-heirs with Christ if indeed we share in his sufferings so that we may also share in his glory." Romans 8:16-17
To what length would a parent go to show their love to a child? I hope you experienced a deep love as a child, sadly many children don't know that kind of love. I was blessed to have grown up in a family where my dad made us feel safe and loved and our mother nurtured, loved, and sacrificed for my two sisters and me, providing a home filled with love. How much more does our Heavenly Father love us? More than any earthly parent can! Jesus went to Calvary after suffering immense torturous beatings and humiliation for us so that we would be spared because he loved us so much. He took on our sin, and the burden was so great that the earth went black and shook with the weight of it, and the sins so vile Christ was separated from God for that moment. Oh, how Jesus loves you and me! A phrase from the second verse of this song says that what Jesus did there brought hope from despair!
As we continue on our Lenten journey, we are encouraged to dig deeper into the love story of Jesus. We know the story doesn't end there but after the resurrection, there was a time of feeling in limbo. Jesus had promised that "an Advocate" would come. Jesus was gone but we received a great gift – the third part of the Holy Trinity- his holiness living in each of us. Oh, how the Holy Spirit loves you and me!
What does the Holy Spirit do for us? Paul wrote these words to the Christians at Ephesus and everywhere."I pray that out of his glorious riches, he may strengthen you with power through his Spirit in your inner being, so that Christ may dwell in your hearts through faith. And I pray that you, being rooted and established in love, may have power, together with all the Lord's holy people, to grasp how wide and long and high and deep is the love of Christ, and to know this love that surpasses knowledge that you may be filled to the measure of all the fullness of God." Ephesians 3:16-19.
Blessings,
Becky
A Place to Belong, A Place for You.
Our address is: 219 North Main Street, Bridgewater, VA, 22812