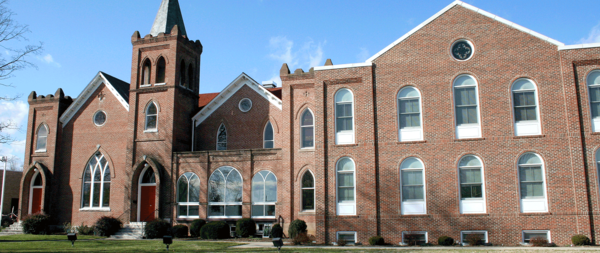 E-Blast for Friday, March 10
Showing Up
Our Lent Series "Good Grief" Continues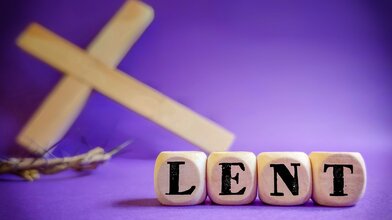 This Sunday, we will be continuing our Lenten Series "Good Grief" on how to support each other when we are experiencing change or loss. Our series continues as we explore "Showing Up" -- how to be present for someone who is grieving. We will look at what is helpful and what is not. In the story of Jesus and Lazarus, scripture says, "...many Jews had come to Mary and Martha to comfort them in the loss of their brother." (John 11:19). Jesus and the disciples also gathered.
Our study on grief is not meant for anyone to feel uncomfortable, but for us to acknowledge that many in our congregation and community are hurting and for us to seek healing and comfort together from the source: Jesus Christ.
Our text for Sunday will be Psalm 95 and John 11:1-44.
I invite you to journey with us as we are rooted and grounded in LOVE. ~ Pastor Mary
Don't forget!!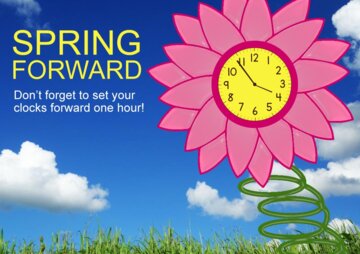 Don't forget to turn your clocks ahead 1 hour tonight before you go to bed! Can't wait to see you BRIGHT & EARLY Sunday morning!
Lenten Bible Study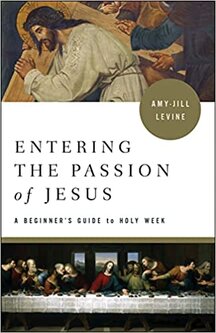 Our Lenten Bible Study continues this week. Pastor Mary will be away this week with the Service Team in mission. Our sessions will be led by Karen Chamblee.
Morning Bible Study will be Tuesdays at 11:00 AM
Evening Bible Study will be Thursdays 6:00 PM (Note time change!)
We will meet in the New Beginnings Classroom.
We are studying Entering the Passion of Jesus: A Beginner's Guide to Holy Week by Amy-Jill Levine. This will be a study with a video teaching by the author. Books are available from Pastor Mary, Cokesbury, or Amazon.
Look forward to seeing you there!
Prayer List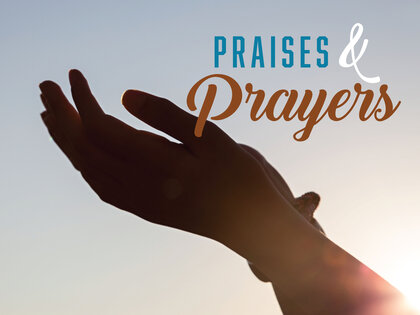 Prayers of Sympathy for the families of
Margaret Shifflett
Charlie Craun
Austin Riggleman
Joys and answered prayers
Delores Shank
Thank you, God for all of the blessings you have given us
Current Prayer Concerns
People affected by earthquakes in Turkey and Syria and other natural disasters - help us give them strength, comfort and hope
People affected by the Ohio derailment and other environmental disasters
For peace in our families, our community, and the world
For the people of Ukraine and for an end to the war
For refugees and persecuted Christians around the world
For us all to grow in wisdom and discernment
For our children to grow closer to God in their faith
For young people and students in all of our schools and colleges
For expecting and new parents as they care for their child
For family members who have made bad decisions - that they come to know God and their family's forgiveness
For those starting new jobs, new careers, and new paths
For elderly parents
For rest for the weary
For families dealing with depression, anxiety, mental health, and addiction
For people who have lost loved ones
Seth Shifflett
Philip Benner
Becky Wright
Mission Team Leaving for Grundy VA 3/12
Ongoing Prayer Needs of our Congregation
Georgia Lee Byerley
Ramona Evans
Grace Fishback
Betty Foley
Bob Holden
Alan Hulvey
Stu Jordan
Anna Keller
Doris MacDaniel
Ray Michael
Shirley Michael
Mitzi Puffenbarger
Rev Luther Ramsey
Joanne Simpkins
Youth Group News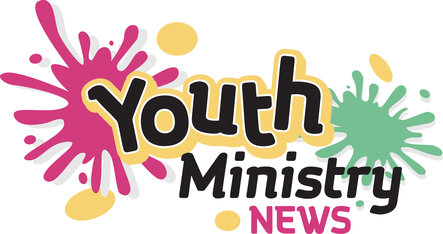 UPCOMING NEWS:
SUNDAY, March 19, and 26: We have S'more Jesus!! This is a Bible study with Pastor Jenny @5:30-7 pm with dinner provided! at Dayton!- SIGN UP HERE FOR S'MORE JESUS MEETINGS
March 24: FRIDAY NIGHT TRIVIA!!!!!! This is another fundraiser that should be a lot of fun!! This will be at Dayton UMC at 7-9pm and parents, there will be childcare! Please plan on joining us for lots of fun!! SIGN UP HERE FOR TRIVIA
***MISSION TRIP!!!!!!!!!!***
This Summer we are partnering with Appalachia Service Project and have confirmed our trip will be JULY 16th-22nd!! Our location is TBD but if you are interested in joining us, USE THIS LINK!! There is a $50 registration fee to help offset the cost, but our fundraisers coming up are crucial in making our trip successful! If you're interested in our mission trip, please sign up to help out with our fundraisers as well! :)
If you have questions, please please please reach out through text or email and I would be happy to chat!
_________________________
LOOKING AHEAD:
3/19/23: S'more Jesus Bible Study with Pastor Jenny. @5:30-7 with dinner provided!
3/24/23: Friday Night Trivia Fundraiser @ DUMC @ 7-9- SIGN UP HERE FOR TRIVIA
3/26/23: S'more Jesus bible study with Pastor Jenny. @5:30-7 with dinner provided!
3/31/23: SNOW DATE for Trivia Night. 7-9
4/2/23: Easter Egg Hunt @ DUMC @ 2- SIGN UP HERE FOR THE EASTER EGG HUNT
4/30/23: Youth greet, usher, and read @ BUMC's services
5/3/23: Mission Central
5/14/23: Mother's Day activity/gift
6/4/23: Youth Sunday COMBINED SERVICE
6/18/23: Father's Day gift!
7/16/23-7/22/23: Mission Trip!!!
Have a great day!
~Whitney
Soup & Sandwich Luncheon Fundraiser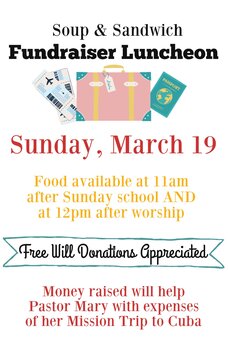 Fundraiser hosted by the United Women's Fellowship (UWF)
Becky Downey,Chair
Serving Us in Worship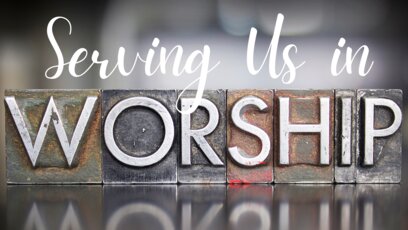 This Sunday, March 12
Greeters
8:30 AM - Don & Sue Gilkeson, 11 AM - Taylor Family
Ushers
8:30 AM - Becky Downey & Kathi Hemmis, 11 AM - Hohenstein Family
Readers
8:30 AM - Becky Downey, 11 AM - Amanda Taylor
Acolytes
8:30 AM - Madelyn & Nolan Gilkeson, 11 AM - Marisa & Alex Taylor
Next Sunday, March 19
Greeters
8:30 AM - Gloria Hildebrand, 11 AM -TBA
Ushers
8:30 AM - Adam and Jason Gilkeson, 11 AM - TBA
Readers
8:30 AM - Madelyn Gilkeson, 11 AM - TBA
Acolytes
8:30 AM - Madelyn & Nolan Gilkeson, 11 AM - Natalie & Abby Snook
Breakfast Buffet March 26th, 9 a.m.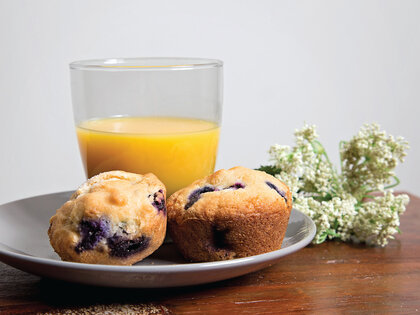 Faith Bible Class will host a breakfast buffet on March 26th, 9 a.m.
Buffet includes:
Biscuits and Gravy
Breakfast casseroles
Pastries
Fruit
Juices and Coffee
Free-will donations will go toward the Front Door Restoration Fund.
We look forward to seeing you there!!!
Birthdays & Anniversaries - 3/12 to 3/18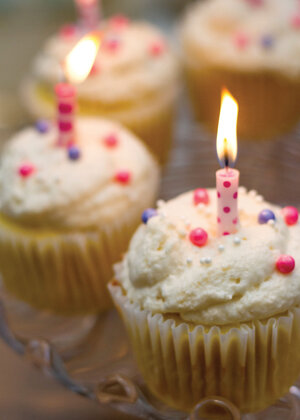 Happy Birthday to:
Barbara Eanes (12)
Judy Tongue (12)
Lindsay Robinson (12)
Christine Harper (13)
Hilary Cubbage Perry (14)
Alyssa McDorman Scofield (15)
D.L. (Dick) Boyd (17)
JoAnn Fisher (18)
Jarod Koogler (18)
Happy Anniversary to:
Don & Karen Craun (March 14)
Robert and Pat Johnson (March 15)
WRE 2023 Spring Concert
You are invited to attend!
Weekday Religious Education Students
2023 Choral Presentation
"The Lord's Prayer"
Saturday, April 1st - 4:00 PM
Eastern Mennonite University Commons
1307 Park Road, Harrisonburg
Freewill offering will be received
For more information contact the WRE Office 540-438-9997
Wyatt Smith's Senior Recital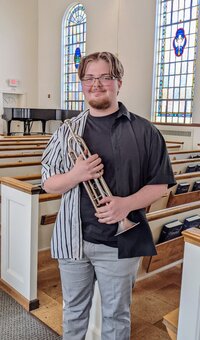 On Thursday, 3/30 at 7 pm Wyatt Smith will perform his Senior Recital in the Carter Center, Bridgewater College. All are invited to the program.
Wyatt Smith is a senior trumpet performance major at Bridgewater College. He plans to continue his music career after graduating by writing music, teaching lessons and performing
Easter Basket Project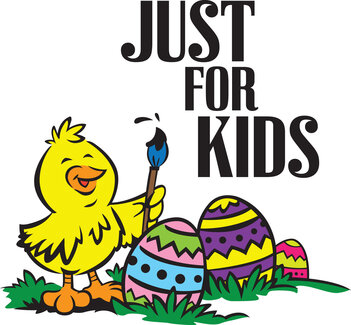 Again this year, we are collecting for a project sponsored by Dayton UMC to make Easter baskets for kids in our area who may not get one otherwise.
The kids are aged 2-12 and items needed are small toys and books, individually wrapped candy, snack cakes, school supplies, and Easter or sand buckets. All items should be small enough to fit in an Easter bucket. Any cash donations will be used to buy additional items for specific age groups.
A collection box will be placed in the Narthex, and donations will be accepted through Friday, March 31. For more info, contact Debbey Roadcap at 540.478.3114.
Christian Falwell's Eagle Scout Project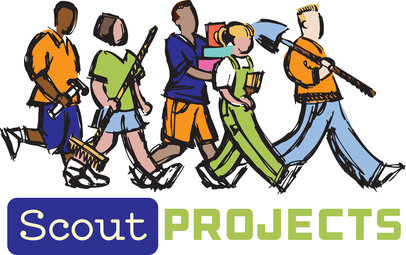 Please support Christian Falwell's Eagle Scout project by donating packages of diapers, (sizes 2 and up), Pull-ups, Baby wipes, and Feminine Hygiene Products (items can be any brand). There is a bin located in the Mt. Solon Commons to receive your donations. All items donated will be given to the Riverside Family Support "Undercover Pantry." Donations will be picked up by March 31st..
Thank you for your generosity!
Open House - Garments of Grace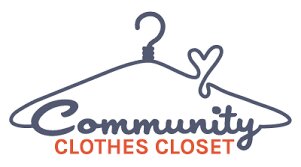 Firm Foundation Church invites everyone to an open house for their new Garments of Grace ministry.
Garments of Grace offers free clothing of all sizes to anyone in need.
The open house is Saturday, March 25th 9:00 AM - 12 PM.
1314 Pleasant Valley Road, Harrisonburg
Valley Interfaith Action Refounding Meeting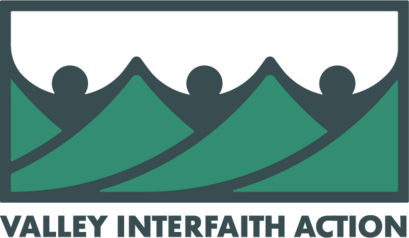 Tuesday, March 21, 2023
6:00 PM 7:30 PM
Bridgewater Church of the Brethren (map)
Join hundreds of VIA leaders as we publicly introduce Valley Interfaith Action to corporate and elected leaders in the Valley and kick off our childcare and transportation campaigns! Child care will be available, as well as Spanish and Arabic interpretation (by request).
Register Here: https://secure.everyaction.com/AGpzkHFQK0mmCTxXKJ2Inw2
If you want to attend with others, see Pastor Mary or Jim & Judy Tongue. We'd love to have you join us!
Open Table

A few United Methodist churches in this area are interested in starting an open table ministry. The mission statement is: Open Table "uses a community-based, bottom-up, grassroots model to draw together the relational and social capital of communities — Relational Assets — for the common good."
We will be hosting an informational meeting about Open Table with Rev. Joe Torrence and Rev. Amanda Miller-Garber on April 2nd at 12:30 PM in the Fellowship Hall. Everyone is welcome and invited. If you are interested, please see Pastor Mary.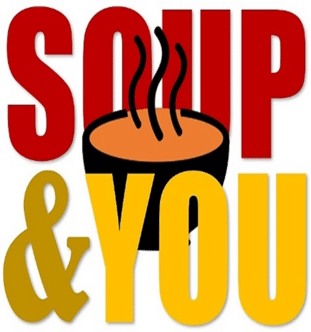 Join the Nurture Committee for lunch and fellowship on March 15th at 12 noon. They will provide two kinds of homemade soup, crackers, desserts, and drinks. You may bring a sandwich if you wish.
A Place to Belong, A Place for You.
Our address is: 219 North Main Street, Bridgewater, VA, 22812