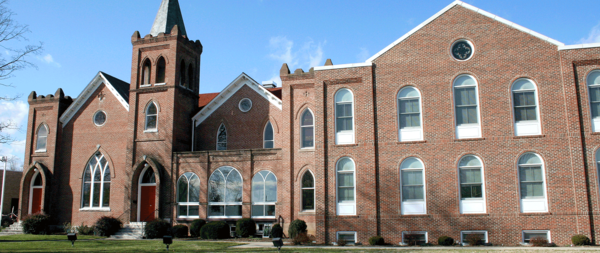 Thursday Thoughts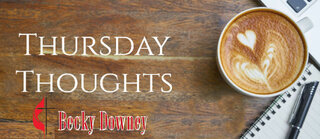 March 16, 2023
During this Lenten season, we reflect on the sacrifice of Jesus, his love, and the need for forgiveness of our sins. When we recognize and take responsibility for our sins, one of the emotions we feel is grief, not an emotion we want to experience but one that each of us has felt many times. How we respond is up to us.
An Old Testament book that is often avoided because it is filled with grief is the book of Lamentations. I think we avoid reading it because it is such a downer. Most of its five chapters are a funeral dirge of Jerusalem. The people had been warned about disobeying God and they did it anyway. As a result, the Temple (their connection to God), and the city had been destroyed and the residents, the Jews, had been killed, tortured, or taken as prisoners to Babylon, the sworn enemy of the Jewish people. All of this grief was caused by the disobedience of the Chosen People of God. How could they let themselves get to this place? They had prayed empty words and had gotten lazy in their adherence to God's laws. They listened to false teachers who told them what they wanted to hear. They were taken from the land that God had given them and were captives in a foreign and cruel place.
However, in the midst of their suffering and sorrow for what they had lost, there came a beam of hope. God still loved his people. Do you ever remember being punished for something and a parent saying to you, "this hurts me more than it hurts you"? God was still the God of his people but he had to get their attention. They had become selfish and hardhearted. In Lamentations 3:22-26 Jeremiah writes, "Because of the Lord's great love we are not consumed, for his compassions never fail. They are new every morning; great is your faithfulness. I say to myself, 'The Lord is my portion; therefore I will wait for him.' The Lord is good to those whose hope is in him, to the one who sees him; it is good to wait quietly for the salvation of the Lord." (Oh yes, I am singing that great hymn as I write this).
On Sunday morning, the sunrise was as brilliant as I had ever seen. The horizon was filled to overflowing with pinks and reds and colors that have no names. It was spectacular! As I snapped a photo to share with friends and family, those verses listed above came to mind. God's compassions are new every morning because he loves us so much. We have been having a great study in Sunday School written by Rev. Dr. Tony Evans. He says during the Old Testament the people were living in the Age of God, in the gospels, they were living in the age of Jesus Christ, and now we are living in the age of the Holy Spirit, all one and the same but with different methods of operation. If we have accepted Jesus Christ as our Savior, we have the Holy Spirit living in us. "Do you not know that you are God's temple and that God's Spirit dwells in you?" 1 Corinthians 3:16. Are we tuned in to the working of the Holy Spirit? Are we taking advantage of all the wonderful things that he has to offer us? Every morning is a new start, a fresh beginning, a clean slate if we will just ask that it be so. Maybe we don't know where to start asking for God's direction, forgiveness, or discernment. That is one of the roles of the Holy Spirit. In Romans 8:26-27 this is what is written, "In the same way, the Spirit helps us in our weakness. We do not know what we ought to pray for, but the Spirit himself intercedes for us with groans that words cannot express. And he who searches our hearts knows the mind of the Spirit because the Spirit intercedes for the saints in accordance with God's will."
Even in times of grieving, we can be sure that God is still there, still loving us and seeing the big picture. He understands our hurts, our unfilled dreams, our anger, and our vulnerabilities and offers comfort and love. Praise be to God!
Blessings,
Becky
A Place to Belong, A Place for You.
Our address is: 219 North Main Street, Bridgewater, VA, 22812