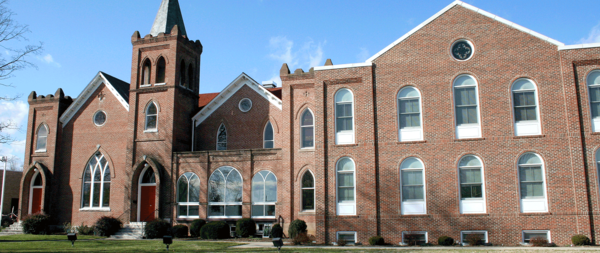 E-Blast for Friday, March 17
Worship This Week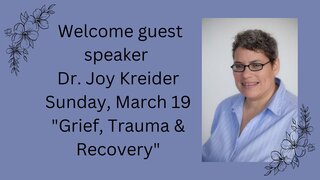 On Sunday, we welcome guest speaker Dr. Joy Kreider. Our series on "Good Grief" continues with a discussion on "Grief, Trauma and Recovery." Our scripture text is Psalm 23 and John 11.
Here is a little bit of background on Joy:
Dr. Joy Kreider is a neuroscientist who has studied infant sleep-wake development and learning and memory in the cerebellum. More recently Joy worked as a missionary among incarcerated
youth in California, and poor taxi drivers in Cambodia. In this work, Joy became acutely aware that unprocessed trauma and grief profoundly impact our ability to care for self and others.
Currently, as a trauma trainer and consultant, she runs Deliberate Dialogues, a small Harrisonburg-based nonprofit, where she walks with trauma survivors from many different backgrounds, listening, teaching and learning from them.
Though the brain is plastic (capable of change), traumatic experiences (events that are often unpredictable, unavoidable, and threaten our sense of well-being) are deeply lodged in our bodies and brains; and, such brain-induced emotional and bodily changes are difficult to recover from. Joy seeks to blend data about how trauma impacts the brain with recent therapeutic practices that can assist us in reducing such impact, regaining emotional regulation, and experiencing safe, nurturing connections with ourselves and our communities.
Lenten Bible Study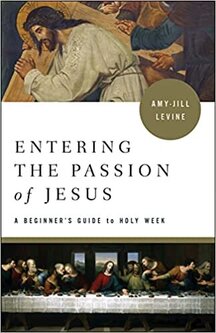 Our Lenten Bible Study continues this week.
Morning Bible Study will be Tuesdays at 11:00 AM
Evening Bible Study will be Thursdays 6:00 PM
We will meet in the New Beginnings Classroom.
We are studying Entering the Passion of Jesus: A Beginner's Guide to Holy Week by Amy-Jill Levine. This will be a study with a video teaching by the author. Books are available from Pastor Mary, Cokesbury, or Amazon.
Look forward to seeing you there!
Prayer List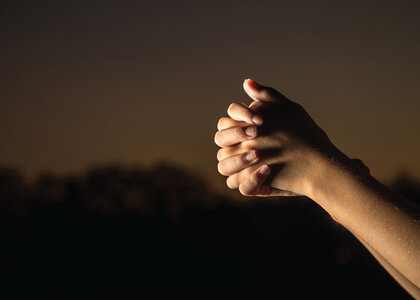 Prayers of Sympathy for the families of
Shirley Ann Williams
Joys and answered prayers
L.D. Graham (Dorice and Henry Graham's son) is doing okay, but he has a long road ahead
Logan Wescott (Cyndi Smith) is doing well.
Thank you God, for all of the blessings you have given us
Current Prayer Concerns
People affected by earthquakes in Turkey and Syria and other natural disasters - help us give them strength, comfort and hope
People affected by the Ohio derailment and other environmental disasters
For peace in our families, our community and the world
For the people of Ukraine and for an end to the war
For refugees and persecuted Christians around the world
For us all to grow in wisdom and discernment
For our children to grow closer to God in their faith
For young people and students in all of our schools and colleges
For expecting and new parents as they care for their child
Family members who have made bad decisions - that they come to know God and their family's forgiveness
For those starting new jobs, new careers, and new paths
For elderly parents
For rest for the weary
For families dealing with depression, anxiety, mental health, and addiction
For people who have lost loved ones
Becky Wright
L.D. Graham
Kim Lough
Tony Mancari
Ongoing Prayer Needs of our Congregation
Georgia Lee Byerley
Ramona Evans
Grace Fishback
Betty Foley
Bob Holden
Alan Hulvey
Stu Jordan
Anna Keller
Doris MacDaniel
Ray Michael
Shirley Michael
Mitzi Puffenbarger
Rev Luther Ramsey
Joanne Simpkins
This Sunday! Soup & Sandwich Luncheon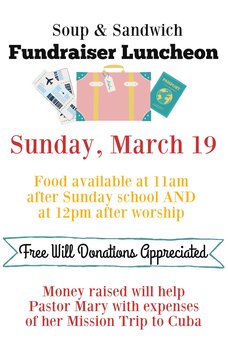 WRE 2023 Spring Concert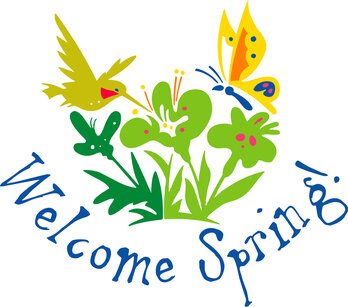 You are invited to attend!
Weekday Religious Education Students
2023 Choral Presentation
"The Lord's Prayer"
Saturday, April 1st - 4:00 PM
Eastern Mennonite University Commons
1307 Park Road, Harrisonburg
Freewill offering will be received
For more information contact the WRE Office 540-438-9997
DUM BUM Youth News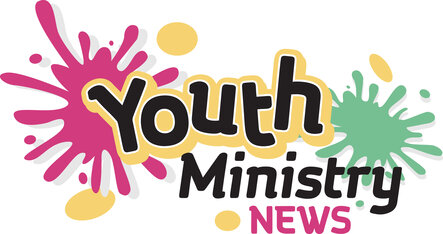 SUNDAY, March 19, and 26: We have S'more Jesus!! This is a Bible study with Pastor Jenny @5:30-7pm with dinner provided! at Dayton UMC!- SIGN UP HERE FOR S'MORE JESUS MEETINGS
March 24: FRIDAY NIGHT TRIVIA!!!! This fundraiser is coming up and should be SO. MUCH. FUN!!! BUT we need A LOT more hands- specifically youth hands! Please please please sign yourself/your youth up to help out on March 24 at 7-9pm! SIGN UP HERE FOR TRIVIA
***** PARENTS *******: We also need donations for our concession stand! We need cookies, boxes of chips (like the variety box kind), king-sized candies, cans/bottles of drinks (sodas, water, Gatorade, whatever). Please have the food donations to me at either churches by NOON OF MARCH 24!!!!
_________________________
***MISSION TRIP!!!!!!!!!!***
This Summer we are partnering with Appalachia Service Project and have confirmed our trip will be JULY 16th-22nd!! Our location is TBD but if you are interested in joining us, USE THIS LINK!! There is a $50 registration fee to help off-set the cost. YOU MUST REGISTER BY MAY 31. That is the absolute LAST day to register and I can't bump that date back. Please register sooner rather than later though so that we can get that squared away!
_________________________
And as always, what's coming up!
3/19/23: S'more Jesus Bible Study with Pastor Jenny. @5:30-7 with dinner provided!
3/24/23: Friday Night Trivia Fundraiser @ DUMC @ 7-9- SIGN UP HERE FOR TRIVIA
3/26/23: S'more Jesus bible study with Pastor Jenny. @5:30-7 with dinner provided!
3/31/23: SNOW DATE for Trivia Night. 7-9
4/2/23: Easter Egg Hunt @ DUMC @ 2- SIGN UP HERE FOR THE EASTER EGG HUNT
4/30/23: Youth greet, usher, and read @ BUMC's services
5/3/23: Mission Central
5/14/23: Mother's Day activity/gift
6/4/23: Youth Sunday COMBINED SERVICE
6/18/23: Father's Day gift!
7/16/23-7/22/23: Mission Trip!!!
Have a great week! Whitney
Happy Birthdays From 3/19 - 3/25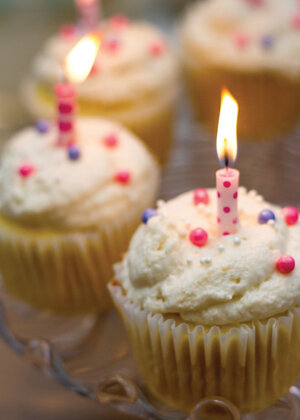 Happy Birthday to:
Davis Kipps (19)
Corbin Hess (19)
Emily Kunowsky (19)
Neal Snoddy (19)
Gracen Kelley (19)
Betsy Early (20)
Dan Plecker (21)
Scott Ridder (21)
John Harter (21)
Becky Downey (23)
Molly Early (25)
Serving Us in Worship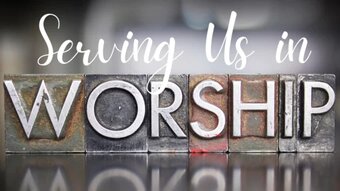 Greeters
8:30 AM - Gloria Hildebrand, 11 AM - TBA
Ushers
8:30 AM - Adam and Jason Gilkeson, 11 AM - Chuck and Dawn Kern
Readers
8:30 AM - Madelyn Gilkeson, 11 AM - TBA
Acolytes
8:30 AM - Madelyn & Nolan Gilkeson,
11 AM - Natalie Snook & Abby Snook
Next Sunday, March 26
Greeters
8:30 AM - Chuck & Sue Rexrode, 11 AM - Leach Family
Ushers
8:30 AM - Dick & Janice Harper, 11 AM - Snook Family
Readers
8:30 AM - Dan Plecker, 11 AM - Dawn Landes
Acolytes
8:30 AM - Madelyn & Nolan Gilkeson,
11 AM - Sydney Leach & Reese Leach
Wyatt Smith's Senior Recital!!!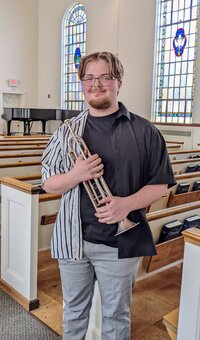 On Thursday, 3/30 at 7 pm Wyatt Smith will perform his Senior Recital in the Carter Center, Bridgewater College. All are invited to the program.
Wyatt Smith is a senior trumpet performance major at Bridgewater College. He plans to continue his music career after graduating by writing music, teaching lessons and performing
Help Fill Some Easter Baskets!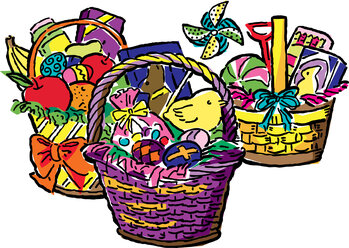 Again this year, we are collecting for a project sponsored by Dayton UMC to make Easter baskets for kids in our area who may not get one otherwise.
The kids are aged 2-12 and items needed are small toys and books, individually wrapped candy, snack cakes, school supplies, and Easter or sand buckets. All items should be small enough to fit in an Easter bucket. Any cash donations will be used to buy additional items for specific age groups.
A collection box will be placed in the Narthex, and donations will be accepted through Friday, March 31. For more info, contact Debbey Roadcap at 540.478.3114.
Valley Interfaith Action Meeting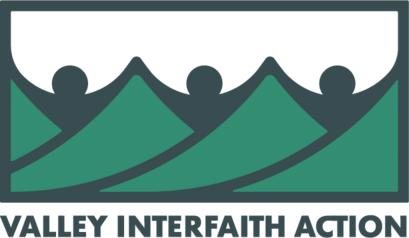 Tuesday, March 21, 2023 from 6:00 PM to 7:30 PM
at Bridgewater Church of the Brethren
Join hundreds of Valley Interfaith Action (VIA) leaders as we publicly introduce Valley Interfaith Action to corporate and elected leaders in the Valley and kick off our childcare and transportation campaigns! Child care will be available, as well as Spanish and Arabic interpretation (by request). Register Here: https://secure.everyaction.com/AGpzkHFQK0mmCTxXKJ2Inw2
If you want to attend with others, see Pastor Mary or Jim & Judy Tongue. We'd love to have you join us!
Open Table

A few United Methodist churches in this area are interested in starting an open table ministry. The mission statement is: Open Table "uses a community-based, bottom-up, grassroots model to draw together the relational and social capital of communities — Relational Assets — for the common good."
We will be hosting an informational meeting about Open Table with Rev. Joe Torrence and Rev. Amanda Miller-Garber on April 2nd at 12:30 PM in the Fellowship Hall. Everyone is welcome and invited. If you are interested, please see Pastor Mary.
Breakfast Buffet Sunday, March 26th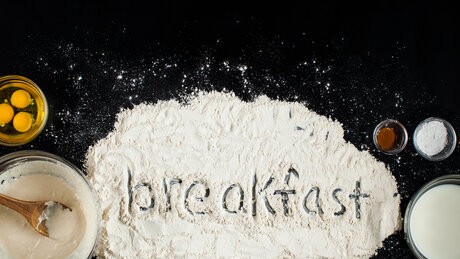 The Faith Bible Class will host a Breakfast Buffet next Sunday, March 26th starting at 9 a.m.
The Buffet includes:
Biscuits and gravy
Breakfast Casseroles
Pastries
Fruit
Juices and coffee
Money raised will go toward the Front Door Renovation Fund.
HOPE TO SEE YOU THERE!
Christian Falwell's Eagle Scout Project
Please support Christian Falwell's Eagle Scout project by donating packages of diapers, (sizes 2 and up), Pull-ups, Baby wipes, and Feminine Hygiene Products (items can be any brand). There is a bin located in the Mt. Solon Commons to receive your donations. All items donated will be given to the Riverside Family Support "Undercover Pantry." Donations will be picked up by March 31st..
Thank you for your generosity!
A Place to Belong, A Place for You.
Our address is: 219 North Main Street, Bridgewater, VA, 22812