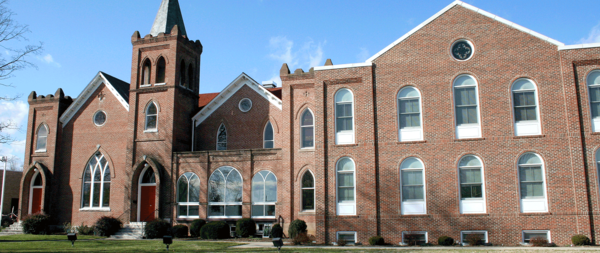 E-Blast Friday, May 19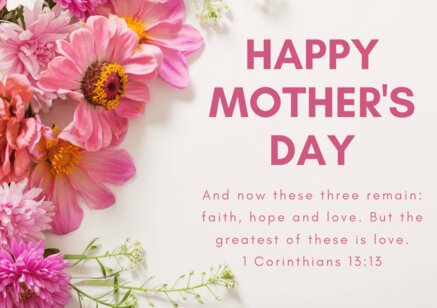 Join us in Prayer for...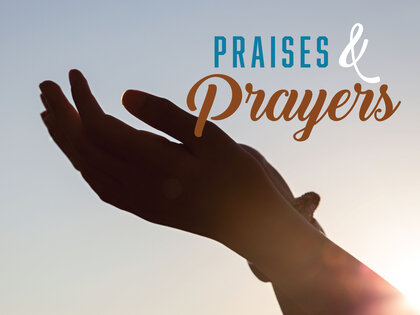 Prayers of Sympathy for the family of
Pat Burkholder – Harold Burkholder's sister
Joys and answered prayers
Georgia Lee Byerley
Thank you, God, for all of the blessings you have given us
Ongoing Prayer Needs of our Congregation
Ramona Evans
Juanita Fansler
Grace Fishback
Betty Foley
Bob Holden
Alan Hulvey
Stu Jordan
Anna Keller
Barbara Kiracofe
Doris MacDaniel
Ray Michael
Shirley Michael
Mitzi Puffenbarger
Rev Luther Ramsey
Joanne Simpkins
Becky Wright
Lord in your mercy, please hear our prayers for:
People affected by natural disasters - help us give them strength, comfort, and hope
The families of those killed in mass shootings. For the survivors and their families. For changes to be made to end the violence.
For peace in our families, our community, and the world
For the people of Sudan and Ukraine and for an end to the wars
For refugees and persecuted Christians around the world
For all of us and our children to grow in wisdom, discernment, obedience, and faith
For young people and students, teachers, and staff in all of our schools and colleges
For expecting and new parents as they care for their child
Family members who have made bad decisions - that they come to know God and their family's forgiveness
For those starting new jobs, new careers, and new paths
For elderly parents
For rest for the weary
For families dealing with depression, anxiety, mental health, and addiction
For people who have lost loved ones
Youth Sun & Grad Recognition - June 4!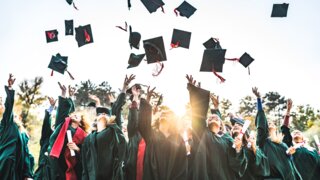 On Sunday, June 4th, we will celebrate Youth Sunday and our Graduates! Because our youth group is combined with Dayton UMC, we will have a bit of a different schedule that day. Please note service times and places and invitation to a PICNIC at Dayton UMC!
8:30 AM - Youth Sunday at Bridgewater UMC
Worship led by our youth; High School Senior testimonies
10:15 AM - Youth Sunday at Dayton UMC
Worship led by our youth; High School Senior testimonies
11:00 AM - Worship at Bridgewater UMC
Worship service with Pastor Mary preaching
PICNIC - Combined Churches Celebration Cookout - PICNIC
Noon - Pavilion at Dayton UMC (215 Ashby St, Dayton)
Come celebrate and fellowship with our graduates and their families! We will present gifts at the picnic! Hamburgers, Hot Dogs, & Drinks provided. **Please bring dishes --sides, salads, desserts--to share!**
Questions? Contact Whitney Reusser at dumbumyouth@gmail.com or 540-810-6691.
Serving Us in Worship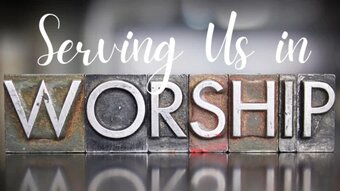 May 21
Greeters
8:30 AM - Gloria HIldebrand, 11:00 Taylor Family
Ushers
8:30 AM - Adam & Jason Gilkeson, 11:00 AM - Higgs Family
Readers
8:30 AM- Gloria Hildebrand, 11:00 AM - Christy KIpps
Acolytes
8:30 AM - Madelyn and Nolan, 11:00 AM - Sidney & Reese Leach
Audio Visual
8:30 AM- Scott Ridder, 11:00 AM Patrick Snook
Bus Ministry
8:30 AM Rodney Hildebrand, 11:00 AM - Dwight Campbell
May 28
Greeters
8:30 AM- Chuck & Sue Rexrode, 11:00 AM - Leach Family
Ushers
8:30 AM - Dick & Janice Harper, 11:00 AM - TBA
Readers
8:30 AM - Dan Plecker, 11:00 AM - Dawn Kern
Acolytes
8:30 AM - Madelyn/Nolan, 11:00 AM - Sidney & Reese Leach
Audio Visual
8:30 AM - Scott Ridder, 11:00 am - Mark Kipps
Bus Ministry
8:30 AM - Fontaine Canada, 11:00 AM - Chuck Kern
May Birthdays from - 5/21 - 27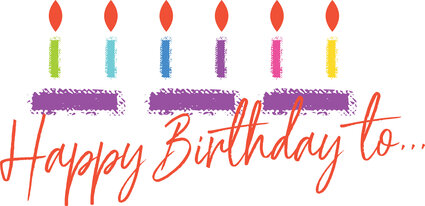 Happy Birthday to:
Adam Gilkeson (21)
Grace Mowery (23)
Cora Hinkle (25)
Katrina Davis (25)
Arthur Higgs (26)
Shelby Riggleman (26)
Hayden Briggs (28)
Ed Craun (28)
Happy Anniversary to:
Vic and Amanda Taylor (23)
Tim and Courtney Leach (24)
John and Christal Marshall (25)
Brad and Leslie Intemann (26)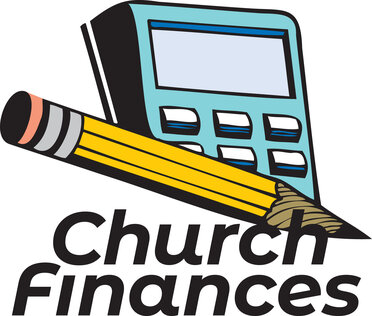 BUMC Financial Snapshot Month End
General & Designated
Year to Date General & Designated General and Difference
Month-End Income Designated Fund
Expenses
4-30-23 $136,588 $141,697 ($5,109)
Thank you to everyone for your generous support of BUMC!
Kits for Conference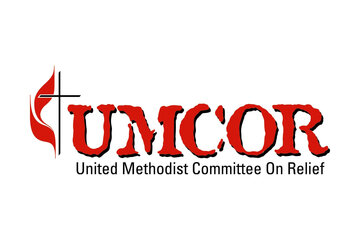 The BUMC Circles have been making up Hygiene Kits for Conference. To date, we have 48 kits prepared. If you wish to donate items please place them in the box in the Mt Solon Commons hallway. We are in need of hand towels, wash clothes, toothbrushes, fingernail or toenail clippers, combs, and soap. The list with the sizes and descriptions of items can be found on the Reading Cart on the box. We need to have the kits completed by June 1, to be delivered by June 3. Thank you.
~K. Hemmis
Youth Update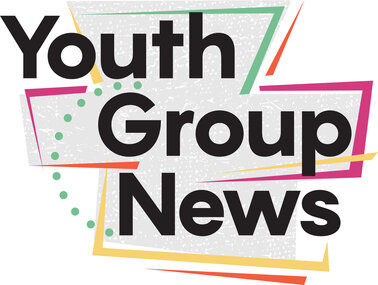 May: Want S'more S'more Jesus Bible Study? Join Pastor Jenny Sundays in May from 5:30-7pm. We will meet around the firepit at her house, 245 Ashby St. Dayton VA (next-door to the church). Bring your bible and a camping chair. Dinner will be provided. As always, friends are welcome!
JUNE 4: Youth Sunday!! Here's what that day is going to look like:
8:00am//Meet at Bridgewater UMC for their 8:30 service!
9:30// Bus over to Dayton for their 10:15 service
11:15ish// Set up Dayton's picnic pavilion for a churches-wide picnic!
12 noon// Picnic!
IF YOU KNOW OF ANY COLLEGE GRADS OR POST-GRAD GRADS, please let me know asap- we will include them in our senior slide! :)
MISSION TRIP—July 16 - 22nd!!!*
Don't forget May 28th is the absolute last day to pay $50 and register for the mission trip to Bell County, Kentucky. If you are difficulty registering please contact me soonest.
May 30th - Mission trip information meeting at 7:00 PM. Location to be determined.
****We still need a full-time male chaperone for our trip. If you are you know of a dad, granddad, uncle, or male adult that is available and interested in joining us, please let me know ASAP!!
~Whitney
Contact Information for former Pastor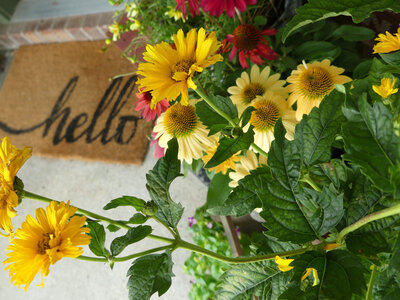 If you would like to send them a card of encouragement, the address for Reverends Doug & Clara Gestwick is
6630 Glebe Point Road, Chesterfield, VA 23838-6168. They would love to hear from you!
American Red Cross Seeking Volunteers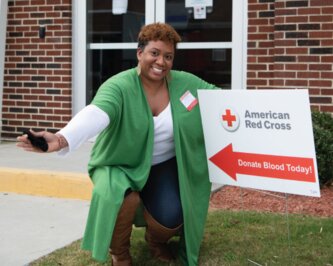 The American Red Cross invites us to "Spring into Action." Volunteer Recruitment Specialist Laine Hodges dropped by the church recently to invite us to volunteer. Please see the flyer on the Community Board (near the name tags).
Volunteers are urgently needed in the following positions.
Blood Donor Ambassadors
Engage donors by greeting, registering, answering questions, providing information, and supporting them through the recovery process at the refreshments table. Encourages ongoing donor support. Preferred commitment 1 (4-6 hour) shift per month.
Disaster Action Team Members
Provide emergency response to individuals and families in our community impacted by disasters such as house fires. Offer a caring and compassionate ear as well as meet immediate needs and help with long-term needs. Preferred commitment: 4 (12-hour) on-call shifts per month.
Service to Armed Forces Caseworkers
Provide 24-hour communications and resource support to members, veterans, and families at home, in military hospitals, and at military installations around the world. Red Cross volunteers help provide critical services with a caring touch wherever and whenever needed. Preferred commitment: flexible, volunteer from home!
To learn more or apply: redcross.org/volunteer (540)240-5126 laine.hodges@redcross.org
BUMC Children's Ministry presents: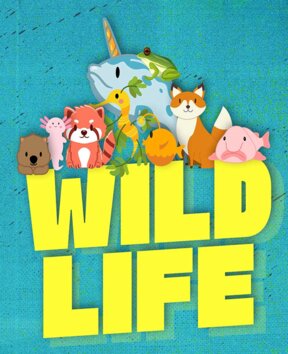 Join us on June 26-20, 2023 from 6-8 pm to learn about the WILD LIFE God has created. It's wild that God helps each animal grow and thrive...and us too!. Wild Life is a 4-day adventure where kids discover how special they are to God and how wild it is that they can share their story, use their gifts, spend time with God, and spend time with others. Dinner will ne provided for the entire family will be provided from 5-6 pm and the fun begins at 6! Kids will enjoy games, crafts, music, activities and snacks!
Please use this link to register your child(ren)!:
https://forms.gle/oTZCSPJ8bBNr4FoP9
For any questions, please contact Whitney Reusser at dumbumyouth@gmail.com
A Place to Belong, A Place for You.
Our address is: 219 North Main Street, Bridgewater, VA, 22812