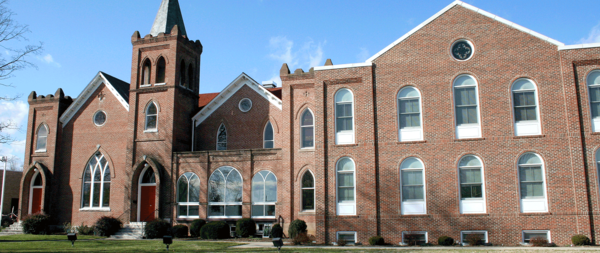 Thursday Thoughts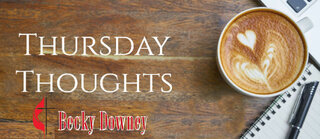 May 24, 2023
Does a scripture verse ever seem to come back to you over and over? Since we studied this verse in a Sunday School lesson several weeks ago, it keeps popping up in my brain. We studied the I AM names of Jesus. "I AM the gate; whoever enters through me will be saved. They will come in and go out, and find pasture." John 10:9. There is another about gates, Matthew 7:13-14, "Enter through the narrow gate. For wide is the gate and broad is the road that leads to destruction, and many enter through it. But small is the gate and narrow the road that leads to life, and only a few find it." There are other references to gates and doors throughout scripture.
Last evening as I was erecting the animal-repellent fence (that works most of the time) around my vegetable garden, I worked around the posts where the garden gate will go. I install it last so I can go easily thru the opening hauling in materials and tools that I need to get plants in the ground. Do you know how our minds wander while doing mundane tasks? I was thinking about how my little garden plot is like an oasis of fresh veggies and flowers in a grassy field. It's my job to care for what is in the garden and keep out the characters that would destroy it.
At the time scripture was written, shepherds would take their flocks into a holding pen for the night to keep them safe from animals and thieves. As the sheep entered the pen in the evening, the shepherd would give them a once-over, looking for individuals who might need extra care for a sore foot or cuts. They would be treated before the condition became worse. The shepherd would sleep in the narrow opening of the sheep pen to keep sheep from escaping and keeping marauders out. This certainly was not an easy or comfortable life for the shepherd. He sacrificed the comforts of home and family for the nomadic, no-frills life of a shepherd. As a result of their lifestyle, shepherds were social outcasts.
Jesus taught us that he was the shepherd to those who believed in him. We continue with the reading from John 10:11, "I am the good shepherd. The good shepherd lays down his life for the sheep." What is Jesus telling us in these verses and the whole tenth chapter? He is the way to everlasting life. He is the gate, no one can get there except thru him.
What does the world tell us? Scripture is too restrictive and was written long ago. We hear that the door is much wider and if you are a good person, that is all that really matters. So do what you want, say what you will live as if there is no tomorrow, do your own thing because God forgives all and you can ask for forgiveness later because of the grace Jesus offers. However, in Hebrews 4:12 it says, "For the word of God is living and active. Sharper than any double-edged sword, it penetrates even to dividing soul and spirit, joint and marrow."
The gate to the fold is narrow. We have a Savior that guards the door and protects us. He welcomes us and loves us and invites everyone into its safety. What comfort to know that we belong to a Shepherd who loves and protects us. He is the only gate that leads to eternal life. Beware of wide gates and absent gatekeepers. Danger waits within those walls.
Blessings,
Becky
A Place to Belong, A Place for You.
Our address is: 219 North Main Street, Bridgewater, VA, 22812