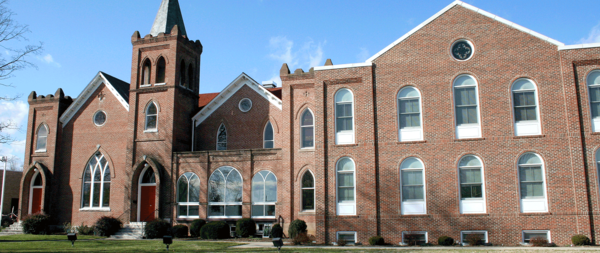 E-Blast Friday, May 26
Pentecost Sunday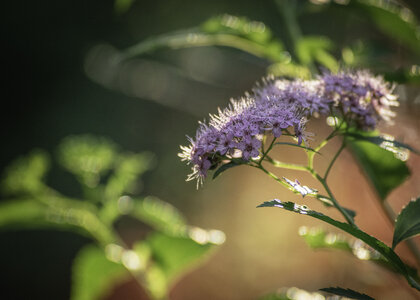 Prayer List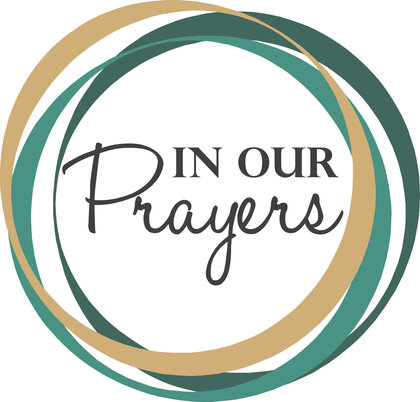 Prayers of Sympathy for the families of
Patricia Mickelinc - Harold Burkholder's sister
Betty Calhoun - Mary Glover's mother
Shirley Ware - Krystal Kenney's grandmother
Doug Gestwick - our former pastor
Joys and answered prayers
All Graduates
Thank you, God for all of the blessings you have given us
Current Prayer Concerns
Don Craun
Everette Burkholder
Noah Estes - Cyndi Smith's grandson - and his Young Life Friends traveling to Israel for missionary work
Ed Mulreany - Joan Kenney's brother
Ongoing Prayer Needs of our Congregation
Ramona Evans
Juanita Fansler
Grace Fishback
Betty Foley
Bob Holden
Alan Hulvey
Stu Jordan
Anna Keller
David Kipps
Barbara Kiracofe
Doris MacDaniel
Ray Michael
Shirley Michael
Mitzi Puffenbarger
Rev Luther Ramsey
Joanne Simpkins
Becky Wright
Lord, in your mercy, please hear our prayers for:
People affected by natural disasters and for those helping them - help us give them strength, comfort, and hope
People affected by environmental disasters and damage
The families of all those killed in mass shootings. For the survivors and their families. For changes to be made to end the violence.
For peace in our families, our community, and the world
For the people of Sudan and Ukraine and for an end to the wars
For refugees and persecuted Christians around the world
For all of us and our children to grow in wisdom, discernment, obedience, and faith
For young people and students, teachers, and staff in all of our schools and colleges
For expecting and new parents as they care for their child
Family members who have made bad decisions - that they come to know God and their family's forgiveness
For those starting new jobs, new careers, and new paths
For elderly parents
For rest for the weary
For families dealing with depression, anxiety, mental health, and addiction
For people who have lost loved ones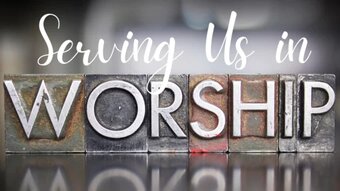 May 28
Greeters
8:30 AM- Chuck & Sue Rexrode, 11:00 AM - Higgs Family
Ushers
8:30 AM - Dick & Janice Harper, 11:00 AM - TBA
Readers
8:30 AM - Dan Plecker, 11:00 AM - Dawn Kern
Acolytes
8:30 AM - Madelyn/Nolan, 11:00 AM - TBA
Audio Visual
8:30 AM - Scott Ridder, 11:00 am - Scott Ridder
Bus Ministry
8:30 AM - Fontaine Canada, 11:00 AM - Chuck Kern
June 4
Greeters
8:30 AM - Gloria Hildebrand, 11:00 AM
Ushers
8:30 AM - Ed Craun & Marc Craun, 11:00 AM - Dennis Rawley &
Sam Wright
Readers
8:30 AM - Johna McFarland, 11:00 AM - Christy Kipps
Acolytes
8:30 AM - Madelyn Nolan, 11:00 AM - David Kipps
Audio-Visual
8:30 AM - Scott Ridder both services
Bus Ministry
8:30 AM - Fontaine Canada, 11:00 AM - Chuck Kern
Birthdays 5/28 - June 2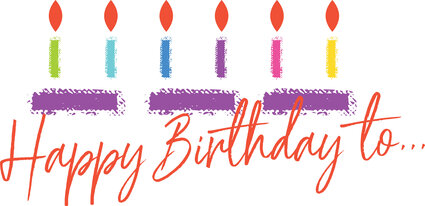 Happy Birthday to:
Arthur Higgs (26)
Shelby Riggleman (26)
Hayden Briggs ((28)
Ed Craun (28)
Scott Kiracofe (30)
Noah Swartzenruber (1)
Robert Kenney (2)
Dawn Kern (3)
Happy May Anniversary to:
Mark & Christy Kipps (23)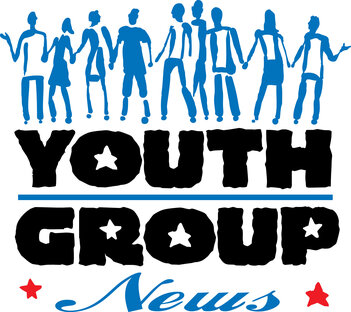 UPCOMING NEWS:
May: Want S'more S'more Jesus Bible Study? Join Pastor Jenny Sundays in May from 5:30-7 pm. We will meet around the firepit at her house, 245 Ashby St. Dayton VA (next door to the church). Bring your bible and a camping chair. Dinner will be provided. As always, friends are welcome!
June 4:Youth Sunday!! Here's what that day is going to look like:
8:00am//Meet at Bridgewater UMC for their 8:30 service!
9:30// Bus over to Dayton for their 10:15 service
11:15ish// Set up Dayton's picnic pavilion for a churches-wide picnic!
12 noon// Picnic!
There are still a ton of speaking parts that we need to be filled for our Youth Sunday! Be on the lookout for a text from me today about what parts we need covered and if you can do it! Don't worry- everything will be typed out and all you have to do is read it!
IF YOU KNOW OF ANY COLLEGE GRADS OR POST-GRAD GRADS, please let me know asap- we will include them in our senior slide! :)
_________________________
Mission Trip:
JULY 16th-22nd: We are partnering with Appalachia Service Project and this year we're going to Bell County, Kentucky! We will be staying at Clear Creek Baptist Bible College, which is about 5 1/2 to 6 hours away, where we will have access to beds, showers, and even a gym! If you are interested in joining us, USE THIS LINK!! There is a $50 registration fee to help offset the cost. THIS SUNDAY IS THE LAST DAY TO REGISTER FOR THE MISSION TRIP!!! But we still need a male chaperone!! Please contact me if there is an adult male that is available or willing to go- even for the latter part of the week! (Wednesday-Saturday).
We will be having an information meeting for everyone registered on May 30th at 7 pm. Location TBD! Please plan on joining us on the 30th to get important information on the mission trip!!
_________________________
And as always, what's coming up!
LOOKING AHEAD:
6/4/23: Youth Sunday
6/18/23: Father's Day gift!
7/16/23-7/22/23: Mission Trip!!!
Have a great Tuesday!
Whitney
Kits for Conference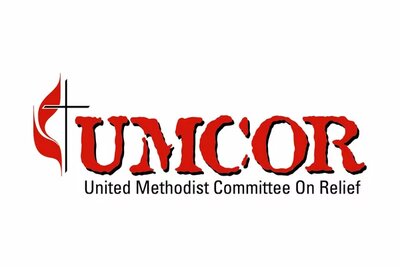 The last day to donate hygiene items for the Kits for Conference is June 1. With the overwhelming generosity of the members, we have completed 48 kits and would like to be able to donate a total of 60 kits. To be able to accomplish this goal we are in need of hand towels, wash clothes, combs, and toothbrushes. Any and all donation (s) will be greatly appreciated to push us across the finish line. Thank you!
~Hemmis
Youth Sun& Grad Recognition - June 4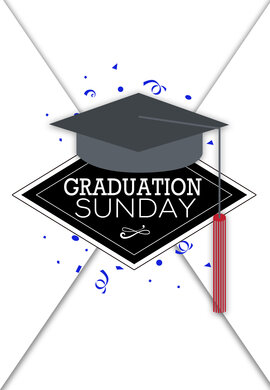 On Sunday, June 4th, we will celebrate Youth Sunday and our Graduates! Because our youth group is combined with Dayton UMC, we will have a bit of a different schedule that day. Please note service times and places and invitation to a PICNIC at Dayton UMC!
8:30 AM - Youth Sunday at Bridgewater UMC
Worship led by our youth; High School Senior testimonies
10:15 AM - Youth Sunday at Dayton UMC
Worship led by our youth; High School Senior testimonies
11:00 AM - Worship at Bridgewater UMC
Worship service with Pastor Mary preaching
PICNIC - Combined Churches Celebration Cookout - PICNIC
Noon - Pavilion at Dayton UMC (215 Ashby St, Dayton)
Come celebrate and fellowship with our graduates and their families! We will present gifts at the picnic! Hamburgers, Hot Dogs, & Drinks provided. **Please bring dishes --sides, salads, desserts--to share!**
Questions? Contact Whitney Reusser at dumbumyouth@gmail.com or 540-810-6691.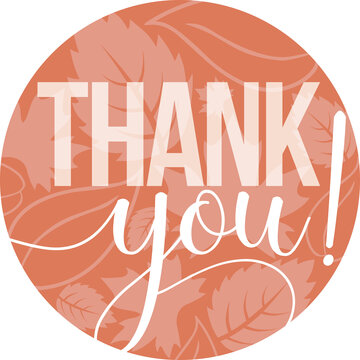 The Circle of Love would like to thank everyone who purchased carnations to honor or remember someone special. The money raised allows our Cirle to donate to mission projects during the year.
~Hemmis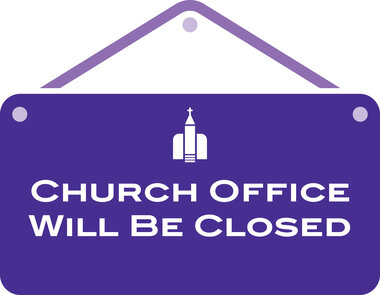 In observance of Memorial Day, Monday, May 29th the church office will be closed.
Have a great holiday!!!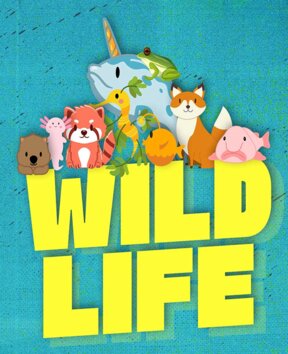 Join us on June 26-20, 2023 from 6-8 pm to learn about the WILD LIFE God has created. It's wild that God helps each animal grow and thrive...and us too!. Wild Life is a 4-day adventure where kids discover how special they are to God and how wild it is that they can share their story, use their gifts, spend time with God, and spend time with others. Dinner will be provided for the entire family will be provided from 5-6 pm and the fun begins at 6! Kids will enjoy games, crafts, music, activities, and snacks!
Please use this link to register your child(ren)!:
https://forms.gle/oTZCSPJ8bBNr4FoP9
For any questions, please contact Whitney Reusser at dumbumyouth@gmail.com
Contact Information for former Pastor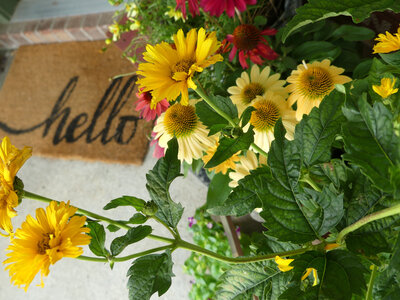 If you would like to send the family a card of sympathy or encouragement, the address for Reverends Doug & Clara Gestwick is 6630 Glebe Point Road, Chesterfield, VA 23838-6168.
A Place to Belong, A Place for You.
Our address is: 219 North Main Street, Bridgewater, VA, 22812