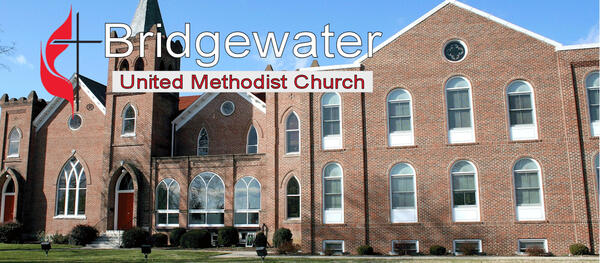 January BUMC Birthdays
Happy Birthday to those born in January.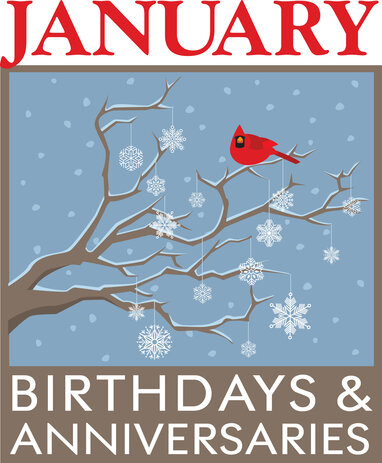 January B irthdays
1. Johna McFarland, Joan Kenney, Glenda Deaton
2. Charlotte Rainey
3. William Holden
7. Brian Balser
9. Joe Rainey, Tom Jenkins, Dick Harper
10. Schoene Floyd, Timothy Robinson
11. Doyle Hess
12. Mary Jane Rawley
13. Richard Robinson, Karen Early-Williams,
Wyatt Smith, Mason Koogler
14. Nancy Puffenbarger, Marie Chaplin
16. Juanita Fansler, Marisa Taylor
17. Jamie Eanes, Bill Walton, Becky Fansler
18. Cody Warner
19. Reba Rawley
20. Ann Teter
21. Sara Walton
22. Wilda Long
24. Emma Burkholder
25. Abigail Davis, Richard Phillips, Logan DeLong, David Bates
27. Lisa Long
28. Donald Usry
30. Seamus Otto, Phil Evans
31. Jennifer Hildebrand
January Anniversaries
4. Jamie and Barbara Eanes
9. Paul and Johna McFarland
26. Tony and Laura Mancari
A Place to Belong, A Place for You.
Our address is: 219 North Main Street, Bridgewater, VA, 22812