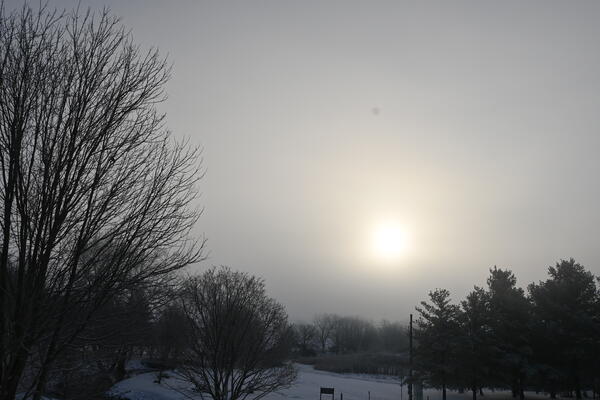 Meditation: Praise God
Photo by J. Lamb – Wintery Hazel and the Sun at Cook's Creek Arboretum in Bridgewater
Meditation: Praise God
I remember one snowy morning going out to Cook Creek's Arboretum. On this cold crisp wintery day, there was a dense fog like hazel that field the sky. Yet, I was able to see the sunshine through the haze. It provided me a reminder that God's love and hope shine through the harrowing trials of our lives.
Psalm 67 speaks of God shining his face upon us so that God is known throughout the earth. The Psalmist reminds us of the importance of praising God amid the storms in our lives. Even when the storm seems to be at its worst, we can remember the light of God will shine through. May we remember the love of Christ continues to shine to us and in difficult times, as the sun shines through the haze of a winter morning.
Gracious God,
We would remind us to look to you as our light. Help us to shine as light in our world so our neighbors may see your gracious love. We pray this in your Holy Name, One God: Father, Son, and Holy Spirit. Amen.
Song of Praise: The Doxology by Anthem Lights & Selah
Link: https://www.youtube.com/watch?v=tQUTvMtUhw4
Scripture Lesson: Psalm 67
Link: https://www.biblegateway.com/passage/?search=Psalm%2067&version=NIV
Announcement: Shrove Tuesday Order Deadline: Feb. 14th
The Youth will be having a fundraiser meal on Shrove Tuesday, February 16th, you can pick up your meal curbside 5:00 pm - 6:00 pm. Please place your orders by Sunday, February 14th. We will be serving biscuits & gravy and donut bites for $7.00 an order. You can place your order by contacting Pastor Jonathan at AssocPastor@bridgewaterumc.com.
Artistic Reflection on the Scripture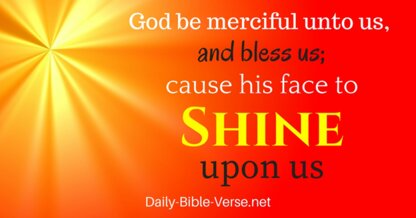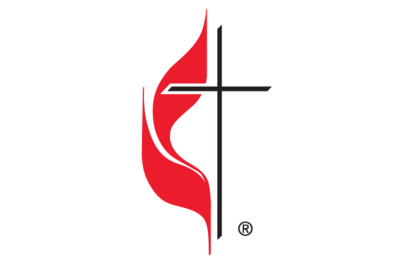 Bridgewater
United Methodist Church
219 N. Main St.
Bridgewater, VA 22812
A Place to Belong, A Place for You.
Our address is: 219 North Main Street, Bridgewater, VA, 22812