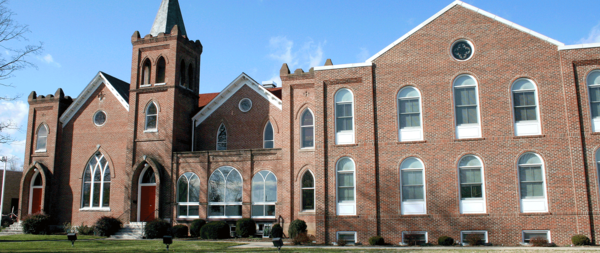 Meditation: Journey into the Wilderness
By Pastor Jonathan Lamb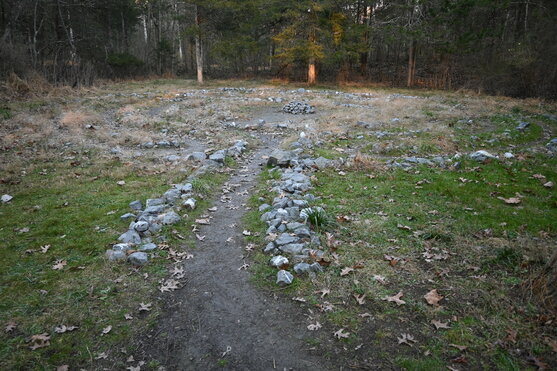 Photo by J. Lamb – Labyrinth at Hillandale Park in Harrisonburg
Meditation: Journey into the Wilderness
Meditation: Journey into the Labyrinth
I remember walking through Hillandale Park back in the autumn. There, I came across this circle made of rocks. It is a labyrinth, which is different from a maze. Mazes are designed with purposeful dead ends as a puzzle. A labyrinth has a single route that leads to the center. Throughout history, labyrinths are often used as a symbol of spiritual life. We can find labyrinths in all sorts of places, from courtyards to the sanctuaries of cathedrals. I know of two in our area, Hillandale labyrinth along its trail through the woods, and there is a labyrinth on the hill behind Eastern Mennonite Seminary. Perhaps you know of other labyrinths in our area.
I have come to appreciate labyrinths, as life often is not a straight road. It usually requires a lot of effort to achieve a goal we are pursuing. When we cross a mountain, it is not on a straight path but has many turns and switchbacks. Mark's Gospel recounts how immediately after Jesus' baptism, He was sent by the Spirit into the wilderness where he faced temptations.
We have just begun the Church Season of Lent, which is a time of self-reflection as we follow Jesus' journey to the cross on Good Friday and resurrection on Easter Sunday. In this season, we follow the example of Jesus, who wandered in the wilderness. This Lent may feel a bit more like a wilderness as the coronavirus pandemic continues in our times of isolation and solitude. I invite you to reflect and think of ways to grow in your relationship with God.
I want to invite you to set aside time to find a labyrinth if you can travel safely. As you walk, let it be a time for reflection for listening to what God wants to tell you, and take your time walking toward the center. If you cannot physically find a labyrinth, you can use your finger and follow the path of the labyrinth outline I have included in this meditation. May your journey this Lent with Jesus be one that grants you the opportunity to grow more with the Lord.
Heavenly Father,
Thank you for sending Jesus for us who was willing to go into the wilderness for us. Please help us to follow the example of your Son as we reflect with you this Lent. We pray this in Jesus' Name. Amen.
Song of Praise: Oh, The Deep Love of Jesus
Link: https://www.youtube.com/watch?v=KLTu1xv2-Us
Scripture Lesson: Mark 1:9-13
Link: https://www.biblegateway.com/passage/?search=Mark%201:9-13&version=NIV
Artistic Reflection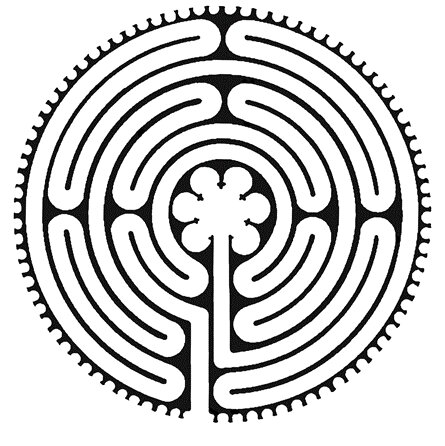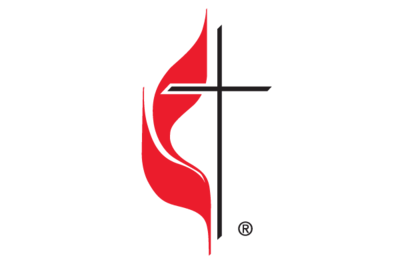 Bridgewater
United Methodist Church
219 N. Main St.
Bridgewater, VA 22812
Blessings,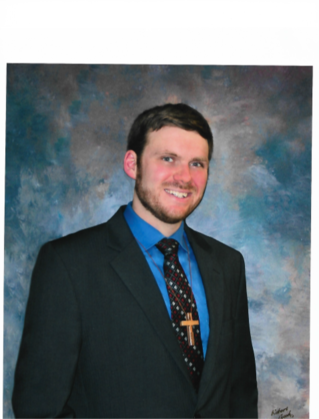 A Place to Belong, A Place for You.
Our address is: 219 North Main Street, Bridgewater, VA, 22812