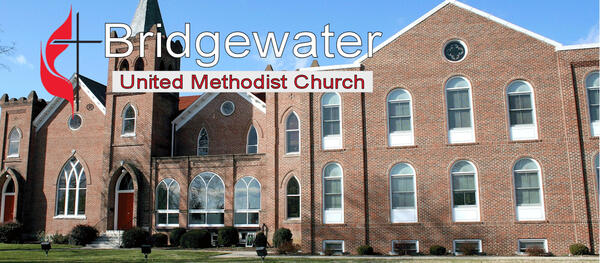 Thursday Thoughts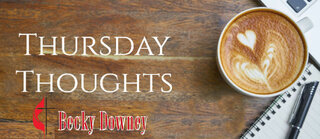 Thursday Thoughts
February 11, 2021
Today as I left the chiropractor's office for the third time in as many weeks I was beating myself up for my most recent injury. My chiropractor keeps my body, a used, well-worn machine functioning. I guess confession is good for the soul so I will tell you I had a gluttony injury over the Christmas holiday. Have you ever eaten dark chocolate covered orange slices? You know those gummy, sticky candies that your grandparents had around at Christmas. Now they are new and improved with a most delectable dark chocolate coating. I'm afraid I couldn't stop eating them and ate a couple of boxes of the delicious confections and as a result, pulled my jaw out of alignment. Have you ever heard of anything so silly? Those two little containers of candy have caused a lot of pain and money!
How is your physical fitness this winter? I try to lift hand weights and use stretch bands to keep an old shoulder injury from becoming a problem. Once in a while I stretch and use an exercise ball to keep limber. Yoga is fun but only in a group. When the wind isn't blowing I like to walk, especially to the shed to get a shovel to dig! So you can see I am not terribly disciplined when it comes to an exercise routine.
Today in Jesus Always, a devotional book I read, the question was asked, "How is your spiritual fitness?" The devotional stated that your soul is the most important part of you because it is eternal. When the physical body is physically fit, a person has stamina and energy. When we act like slugs, we get flabby, tired, and run down. What about our spiritual selves? Especially during the pandemic when we have not been able to gather as a faith family, spiritual fitness has become more of a personal responsibility and takes more determination. With all the trials we witness and read about we need to build up our spiritual selves in order to look to the future with hope and assurance.
Ephesians 6:10-18 "God is strong, and he wants you strong. So take everything the Master has set out for you, well-made weapons of the best materials. And put them to use so you will be able to stand up to everything the Devil throws your way. This is no afternoon athletic contest that we'll walk away from and forget about in a couple of hours. This is for keeps, a life-or-death fight to the finish against the Devil and all his angels. Be prepared. You're up against far more than you can handle on your own. Take all the help you can get, every weapon God has issued, so that when it's all over but the shouting you'll still be on your feet. Truth, righteousness, peace, faith, and salvation are more than words. Learn how to apply them. You'll need them throughout your life. God's Word is an indispensable weapon. In the same way, prayer is essential in this ongoing warfare. Pray hard and long. Pray for your brothers and sisters. Keep your eyes open. Keep each other's spirits up so that no one falls behind or drops out.
From the Message Paraphrase
Now, where is that ice pack?
Blessings,
Becky
A Place to Belong, A Place for You.
Our address is: 219 North Main Street, Bridgewater, VA, 22812