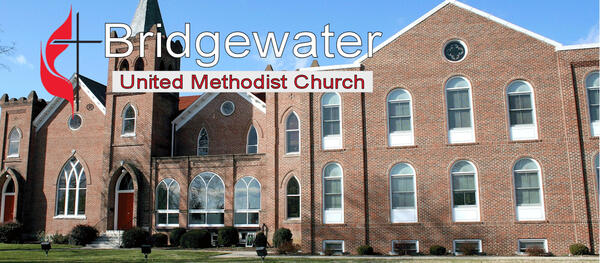 Thursday Thoughts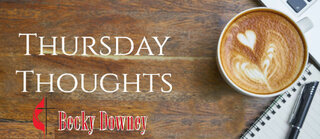 Thursday Thoughts
February 18, 2021
As I write this on Ash Wednesday evening waiting for the next snow/ice storm to come our way, I am thinking about spring. There is a stack of seed catalogs on my bookshelf with lots of dog-eared pages. In fact, several seed packages have already found their way to my mailbox. That's how we live isn't it, looking to the next season.
This is the beginning of the season of Lent, a time for self-reflection and preparation. Instead of letting our imaginations get too far ahead of us and plan for the rebirth of spring, I would like to suggest we embrace the days before us to prepare our hearts for Easter. Maybe you have given up something in the past for Lent: something like coffee, chocolate, video games, or something else that you value. That is all well and good as long as that deprivation brings you closer to God. Jesus spent 40 days in the desert after his baptism being tempted by Satan. He was tempted beyond what we could endure.
Lent is actually 46 days before Easter Sunday, Sundays don't count. Many people use this time for reflection, fasting, and prayer. What can we do to observe Lent? Some people take this time to read and meditate on one of the gospels. If you want a devotional there are a myriad of Lenten devotions online. Fast from buying unnecessary things and give the money to a charity is another way to observe Lent. Send notes to those needing a pick-me-up. We can pray for someone in a fresh and intentional way. We can work on getting rid of a bad habit or cultivate a more beneficial one. Forgive someone for something that has been nagging at you. This will require some dedication but praying for that situation and person will help you grow beyond the hurt. There are ideas online for making a Lenten wreath using candles much like the Advent wreath to use throughout the season.
It is a natural thing for us to want to skip through these 40 days of remembering, penitence and growth and jump ahead to bask in the glory of Easter but we miss the significance and beauty of what God has done for us through Jesus Christ. Kind of like I want to skip through the rest of the cold and gloom of winter and land in the sun and green grass of spring. We have soul work to do in these 40 days ahead so let's get to it.
Ephesians 2:1-10 Message Paraphrase
"It wasn't so long ago that you were mired in that old stagnant life of sin. You let the world, which doesn't know the first thing about living, tell you how to live. You filled your lungs with polluted unbelief, and then exhaled disobedience. We all did it, all of us doing what we felt like doing, when we felt like doing it, all of us in the same boat. It's a wonder God didn't lose his temper and do away with the whole lot of us. Instead, immense in mercy and with an incredible love, he embraced us. He took our sin-dead lives and made us alive in Christ. He did all this on his own, with no help from us! Then he picked up and set us down in highest heaven in company with Jesus, our Messiah. Now God has us where he wants us, with all the time in this world and the next to shower grace and kindness upon us in Christ Jesus. Saving is all his idea and all his work. All we do is trust him enough to let him do it. It's God's gift from start to finish! We don't play a major role. If we did we'd probably go around bragging that we'd done the whole thing! No, we neither make nor save ourselves. God does both the making and saving. He creates each of us by Christ Jesus to join him in the work he does, the good work he has gotten ready for us to do, work we had better be doing."
Peace,
Becky
A Place to Belong, A Place for You.
Our address is: 219 North Main Street, Bridgewater, VA, 22812