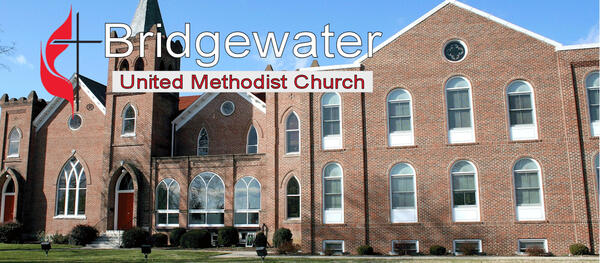 Thursday Thoughts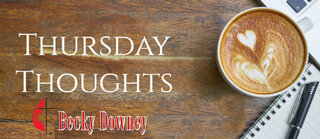 Thursday Thoughts
March 4, 2021
"Have you gotten your vaccination yet?"
"Yes, how about you?"
This is how many of us more "life-experienced" adults are greeting one another these days. Wow! What good news it is when that vaccine is put in the arm. I know folks who are absolutely giddy when they get that second vaccination. It's as if they have been released from a prison of isolation and social deprivation. It has been a long year for many people.
It has been a sad year for those who have lost loved ones to Covid but also for those who had loved ones pass and lost the support garnered from sharing grief with others in person. It has been a tough year for our health care folks. Those of us not in that field of work cannot understand the stress they have been under. They must be rejoicing at the number of people willing to take the injections. Then all our front-line workers have to be ecstatic about getting protected from the enemy they face every day. All school personnel wants to do is get vaccinated and get back to seeing students face to face in the classroom and address the issues of learning in person again. We have not been able to visit with family and friends in health care facilities for a year and it has hurt. Maybe families can celebrate Christmas and Easter on Memorial Day weekend. And maybe, just maybe we will be able to get back to in-person worship again. Won't that be a cause for celebration?
Good News!! Aren't we excited, thrilled, and looking forward to being with family and friends sooner rather than later?
Do we get as excited about the really big GOOD NEWS? Are we rather ho-hum about the whole Jesus thing and he came to earth as a human to save us? We have heard it so many times. Yawn. I'm telling you this is the best news ever! We can get a shot of Good News every day! Receiving the Good News doesn't mean that there aren't ups and downs along with gladness and sadness, but if we accept that Jesus gave his life for us and there is nothing we can do to lose the love of our God, we can be saved from all the messes we find ourselves in. WOOHOO! Grace has been extended to us thru Jesus and he is our intercessor at the judgment. AND God comes to live in each of us when we accept Jesus Christ as Lord. Oh my! How exciting.
Yes, we are celebrating and giving thanks for the Covid 19 vaccination because it is good news! But we have even bigger GOOD NEWS to celebrate and be thankful for with each breath we take.
"For God so loved the world he gave his one and only Son, that whoever believes in him shall not perish but have eternal life." John 3:16
"My dear children, I write this to you so that you will not sin. But if anybody does sin, we have an advocate with the Father-Jesus Christ, the Righteous One. He is the atoning sacrifice for our sins, and not only for ours but also for the sins for the whole world." 1 John 2:1-2
"Do you not know that you are a temple of God and that the Spirit of God dwells in you?" 1 Corinthians 3:16
A Place to Belong, A Place for You.
Our address is: 219 North Main Street, Bridgewater, VA, 22812