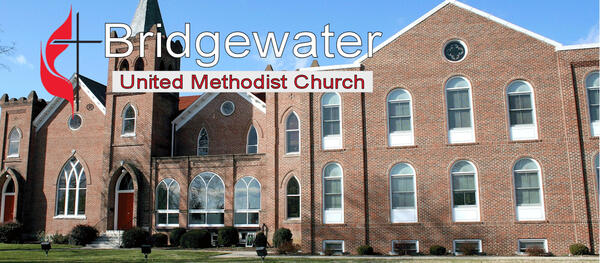 Thursday Thoughts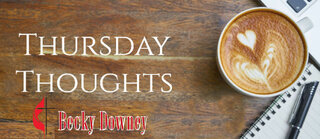 Thursday Thoughts
March 11, 2021
One of the first things I do when my feet hit the floor each morning is to look out the window at the eastern sky. Usually, it is still dark. The moon and stars may still be visible and just a hint of sunrise is appearing over the Blue Ridge mountains. This week the sky has been so clear and just a narrow crescent of the moon hangs suspended in the massive black heavens. It takes me back to childhood when one of my younger sisters would say, "Oh look! It's God's toenail". When a sliver of the moon is all I see as I gaze at the dark sky, I always think of that. What a sweet yet profound thing for a small child to say.
Well, how big is God? We have "churchy" words like omnipotent (all-powerful), omnipresent (always present), and omniscient (all-knowing) to describe God but that still doesn't fully describe how big God is. There is no way for us to know how big God for that is in the future when all our questions are answered. So let me ask again, how big is God? Is he big enough to help you when your heart is shattered by a relationship that is broken? Is he big enough to give you peace as you wait on medical test results or deal with a frightening diagnosis? Is he big enough to hold you close when sorrow has its cold grip on your heart? Is he big enough to reassure you when your job is lost or money is running low or non-existent? Is he big enough to help you deal with your children and the poor choices they sometimes make? Yes! Yes! Yes!
So why aren't many of us coping as well as we should when life problems happen? It's because we put a limit on the size of God. We may put him in our "Sunday Box" and put it on the shelf and only open it when Sunday comes around or when we want something from him. We limit the size we allow him to be in our lives. God the Father, Son, and Holy Spirit is limitless, even bigger than God's toenail we see hanging in the dark sky!
These scriptures are a starting place for us to wrestle with the idea of the size of God.
"Do you not know? Have you not heard? The Lord is the everlasting God, the Creator of the ends of the earth. He will not grow tired or weary and his understanding no none can fathom." Isaiah 40:28
"For my thoughts are not your thoughts, neither are your ways my ways, declares the Lord. As the heavens are higher than the earth, so are my ways higher than your ways and my thoughts than your thoughts." Isaiah 55:8-9
"Great is our Lord and might in power; his understanding has no limit." Psalm 147:5
"When I consider Your heavens, the work of your fingers, the moon and the stars, which you have set in place, what is mankind that you are mindful of them, human beings that you care for them?" Psalm 8:3-4
Blessings,
Becky
A Place to Belong, A Place for You.
Our address is: 219 North Main Street, Bridgewater, VA, 22812