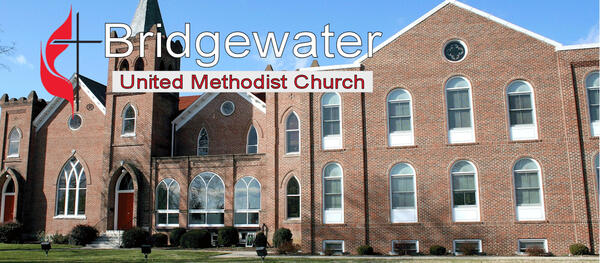 Thursday Thoughts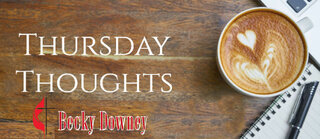 Thursday Thoughts
March 18, 2021
Who are you?
I don't mean what you do: mechanic, waiter, doctor, barber, teacher, athlete, farmer, or a million other job titles. Those are things we do according to what talents we have or predispositions we possess. These are important tools of our lives but those things may come to an end due to retirement or loss of position. Then what? Adjustments have to be made and sometimes they are painful. When we get to the heavenly gates I am pretty sure there is not a form to fill out regarding our occupation or profession and we find that one is more important than the other.
Who are you?
Husband, wife, child, mother, father, sister, brother, aunt, uncle, grandparent, cousin, friend, co-worker, or neighbor?
Each day the newspaper publishes obituary's that give the reader a glimpse into the deceased's life, outlining relationships and accomplishments. But we don't get to know who that person is by a write-up in the paper.
Who are you?
"Dear friends, now we are children of God, and what we will be has not yet been made known. But we know that when Christ appears, we shall be like him, for we shall see him as he is." 1 John 3:2
"Now you are the body of Christ, and each one of you is a part of it." 1 Corinthians 12: 27
"Therefore, as God's chosen people, holy and dearly loved, clothe yourselves with compassion, kindness, humility, gentleness and patience. Bear with each other and forgive one another if any of you has a grievance against someone. Forgive as the Lord forgave you. And over all these virtues put on love, which binds them all together in perfect unity." Colossians 2:12
"It is for freedom that Christ has set us free. Stand firm, the, and do not let yourselves be burdened again by a yoke of slavery." Galatians 5:1
"For he chose us in him before the creation of the world to be holy and blameless in his sight. In love, he predestined us for adoption to sonship through Jesus Christ. In him, we have redemption through his blood, the forgiveness of sins, in accordance with the riches of God's grace that he lavished on us."
Ephesians 1: 4-5, 7-8
"I no longer call you servants, because a servant does not know his master's business. Instead, I have called you friends, for everything that I learned from my Father I have made known to you. You did not choose me, but I chose you and appointed you so. that you might go and bear fruit-fruit that will last and so that whatever you ask in my name the Father will give you. This is my command: Love each other." John 15:15-17
No matter what we do or what relationships we have, we belong to The Vine. We can be identified as the branches and we must bear fruit or we lose out on the blessings that are planned for us.
Who are you? You are a child of God, bought and covered in the grace of Jesus Christ. No matter where we are, what we do, or what we say, we are to remember who we are.
Blessings,
Becky
A Place to Belong, A Place for You.
Our address is: 219 North Main Street, Bridgewater, VA, 22812