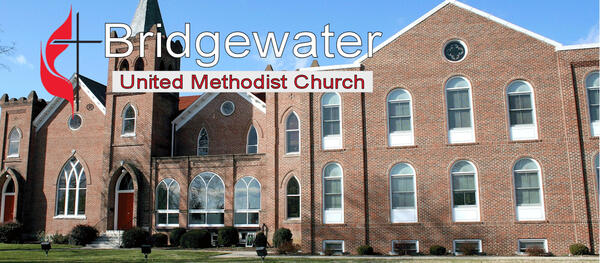 Thursday Thoughts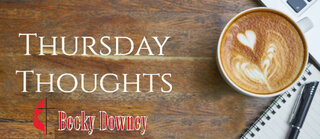 Thursday Thoughts
April 1, 2021
This is Holy Week, a week when we remember the last few days of Jesus' life on earth and the events that lead up to Resurrection Sunday. Without the 40 days of Lent leading up to Easter Sunday, we would miss the significance and the joy of Easter morning.
Jesus was fully God and yet fully human. What did he feel as his earthly ministry comes to a close? Was he frustrated that his disciples had yet to grasp the enormity of what they had been a part of for three years? We can read the narrative in any of the gospels to learn a bit about what he was feeling. What about us, his disciples in 2021? We have our faith to tell us what happens at the end of the week but do we take it seriously? Do we allow ourselves to fathom what it must have been like for Jesus?
Today we will participate in Maundy Thursday services at the church, hear the scriptures read, and partake in communion but do we appreciate what was being done for us? On Friday we will remember the crucifixion atrocities and Jesus hanging on a cross. We can't appreciate this act of love until we are on the other side of heaven. But let's think a moment about what his sacrifice was like. Jesus was the sacrificial lamb. Just as a priest would offer sacrifices for the people's sins in the Temple, Jesus became the Lamb. He took your sin and my sin onto himself although he was pure and sinless and willingly allowed himself to be tortured and put to death for what you have done, what I have done. The reaction of the enormity of this terrible burden he took upon himself even caused the earth to turn black and the earth shake. As Jesus died, the heavy, impenetrable curtain that hung in the Temple to separate the presence of God from the people, was torn in two pieces so that the people would come to realize that God doesn't live in a physical place, he lives in our hearts. The love that was poured out on that cross was more than blood, it was our salvation. Don't you love the old hymn that says it so well, "Are you washed in the blood, in the soul-cleansing blood of the Lamb? Are your garments spotless are they white as snow, are you washed in the blood of the Lamb?
Jesus took the dark dirty core that lives in each of us and washed it clean with his blood. How can we not celebrate come Easter morning that he has risen from the dead as God promised and waits for our blood-cleansed souls to meet him in heaven! Alleluia!
"But if we walk in the light, as he is in the light, we have fellowship with one another, and the blood of Jesus, His Son, purifies us from all sin." 1 John 1:7
"Praise be to the God and Father of our Lord Jesus Christ! In his great mercy he has given us new birth into a living hope through the resurrection of Jesus Christ from the dead, and into an inheritance that can never perish, spoil or fade. This inheritance is kept n heaven for you." 1 Peter 1:3-4
"What then, shall we say in response to these things? If God is for us, who can be against us? He who did not spare his own Son, but gave him up for us all- how will he not also, along with him, graciously gives us all things." Romans 8:31-32
A Place to Belong, A Place for You.
Our address is: 219 North Main Street, Bridgewater, VA, 22812