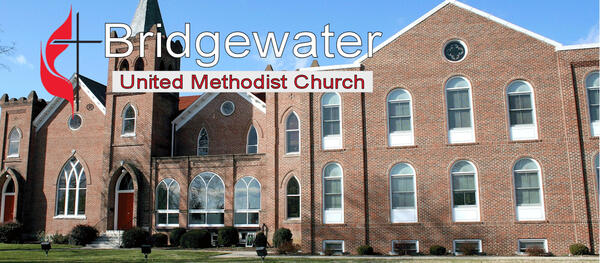 Friday BUMC eBlast Friday, April 2
HAPPY EASTER/RESURRECTION SUNDAY
Good Friday Service available online only.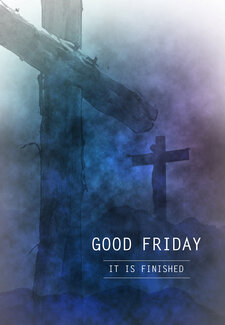 Easter/Resurrection Sunday Prayer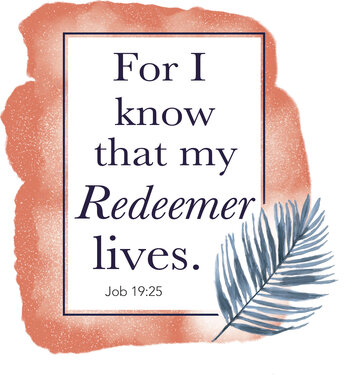 Easter/Resurrection Sunday on April 4 worship services start at 8:30 a.m. and 11 a.m. begin inside and then move outside for special music outdoors. Get ready to sing (outside only) and celebrate the flowering cross.
"I am the resurrection and the life." John 11:25
Dear Father,
You gave us Your only Son Jesus, who offered Himself up for us and our salvation. How can we ever thank You enough?
We are so grateful for the new and living way Jesus has opened for us through His Passion, Death, and Resurrection, that we might experience His risen presence and draw near You with cleansed hearts and a clear Conscience.
O Lord Jesus, help us to know Your love this Easter. Help us adore and submit to Your Holy Spirit joyfully and confidently, with full assurance that You are with us, leading each of us to the ultimate victory of all that is holy and good. May we be Your Easter joy and compassion to all, especially the poor and sorrowful.
Amen.
"For I know" artwork from ChurchArtOnline.com used with permission. Prayer text provided by Autom.
National Housekeepers Week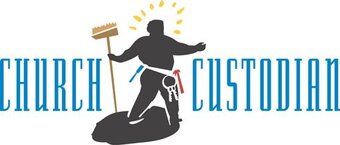 This is National Housekeepers Week. Please take a moment to thank BUMC Custodian, Edward Stoops, for keeping God's church clean and disinfected. Edward has worked for BUMC since 2004.
"Church Custodian" artwork from ChurchArtOnline.com used with permission.
News from Camp Overlook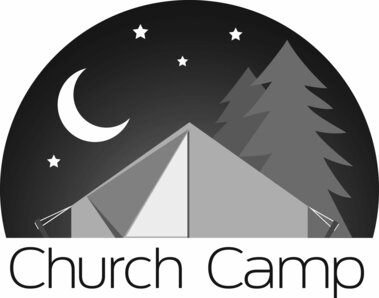 Posted on behalf of Camp Overlook. Please direct any questions to campoverlook@gmail.com
Greetings!
It is with great joy that we can send this email to you. We will be holding summer camps this year which look closer to normal! We will still be following the American Camping Association field guide for the safest way to hold camps as well as follow recommended CDC guidelines. This Summer our first week (June 21-25) is day camp only for grades K - 8. The first week will be very much like last summer. Then, we will hold 5 weeks (June 28 - July 30) of our normal overnight programs along with Jr. Day Trekkers.
This summer's theme is the Missionary Journeys of Paul. We will each get to participate in missions projects around camp as we play games, swim in the lake, get creative in arts and crafts, and learn of God's great love to all of us and our call to be Christ's hands and Feet.
Online registration is available at http://CampOverlook.org
We will be limiting group sizes to adhere to guidelines so be sure to get your registrations in as soon as possible!
Blessings to you all and thank you for your support and prayers over the past year.
Important note for BUMC members - Please check with the BUMC office to see if partial financial assistance is available to support your child participating in programs at Camp Overlook.
"Church Camp" artwork from ChurchArtOnline.com used with permission. Text contributed by Harrisonburg District office.
Childcare Initiative Seeks Support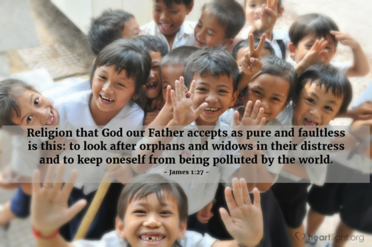 We are a Childcare Initiative Group who are local citizens concerned with the current state of childcare in our community. Our group is affiliated with the Bridgewater Church of the Brethren, and we recognize that there is a lack of high quality, affordable childcare providers in the local area. We will be holding a community Children's Benefit Boutique sale on May 15th (more advertising in the future) to raise funds towards our goal of opening a new, licensed early childcare center for infants through elementary aged children in Bridgewater in 2022.
We are requesting donations of good quality, gently used children's items for this benefit sale. Items that we are looking for include children's clothing sizes newborn to youth 12, shoes, snow clothing and equipment, outdoor and indoor play toys of original value $15 or higher, strollers, bassinets, pack 'n plays, cribs, baby seats and bouncers, high chairs, bedding, and children's clothing hangers. Donations will be received now through May 9th.
Have leftover items that you haven't sold at consignment? Want to avoid organizing and pricing items for consignment sale while supporting a worthy cause? We'll take them off your hands! We will pick up your donation items from you so just call 540-828-3711! Or a drop-off box is available at the main entrance of the Bridgewater Church of the Brethren (420 College View Dr., Bridgewater). All donated items go towards supporting affordable, quality childcare in our area. Thank you for your consideration and support of early childcare in our community.
Heather Kiracofe <hkiracofe@gmail.com>
Photo and text in photo from Operation Christmas Child used with permission.
The Power of Prayer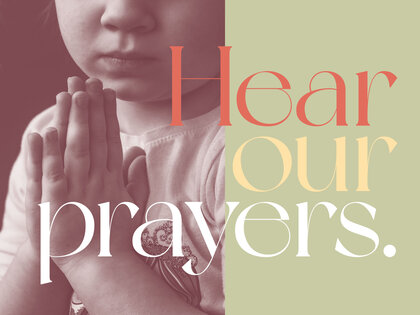 "Hear our prayers." artwork from ChurchArtOnline.com used with permission.
Bridgewater UMC Prayer List 3/26/2021
Prayers of Sympathy in March
Phyllis Southard Tutweiler Velda Gilkeson Carolyn Dinkel
Dominic "Nick" Winum Bretanie Davis
for the family and friends of everyone who has died of Covid-19
March Joys!!! & Answered Prayers
Mr. Gardner and Alyssa Farquhar - doing well
Krystal Kenney - surgery went well and she is home
Barbara Kiracofe - successful cataract surgeries
All those who are receiving vaccines
The expansion of the vaccine distribution
March Prayer Concerns
Mary Coffey
Anna Burton
Ronnie Trobaugh
Vivian Stout
Gary Tyeryar
Jim Tongue
Phyllis McClellan
All nursing homes, rehab centers, prisons struggling with COVID
All those recovering from COVID & struggling with side effects
Those suffering from the effects of the freeze in Texas & other states
Ongoing Bridgewater UMC church family prayer needs
Jim Barnes
Mike Bennett
Nancy Bryant
Harold Burkholder
Crystal Curry
Glenda Deaton
Grace Fishback
Betty Foley
Forrest Frazier
Vickie Gibson
Bob Holden
Anthony Jorelamon
Anna Keller
Scott Kiracofe
Dr. Bob McDonald
Becky Miller
Glen & Nancy Thomas
Donald Usry
Leon Waters
"Hear our prayers." artwork from ChurchArtOnline.com used with permission.
Youth Fund Raiser - Purchase gifts or buy the tools you need to upgrade your kitchen.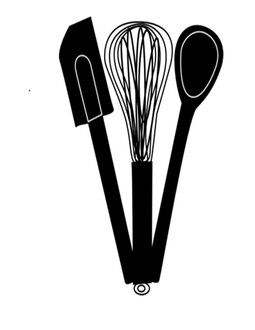 BUMC Youth are hosting a fundraiser through
RADA CUTLERY
You can get so much more than knives. Here is the direct link if you would like to order directly through Rada:
https://radafundraising.com/?rfsn=5547868.691bc2
or we will have catalogs here at the church and with our youth for you to order from. All of the profits will go towards future BUMC youth ministries.
If you order online, your purchases will be shipped to your home address.
The deadline for orders is Friday, April 30.
If want to place an order but do not want to place an order online, or if you have any questions during this fundraiser, please reach out to Kim Hohenstein at (540) 820-9298 or twins4us@shentel.net.
"Kitchen Utensils" artwork from ChurchArtOnline.com used with permission.
April + BUMC YOUTH CALENDAR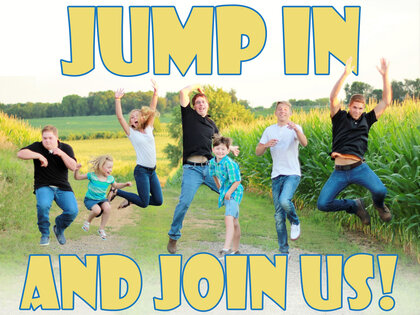 April
Sunday, April 11th 4:00 pm – 6:00 pm Cornhole with Dayton UMY
Saturday, April 17th Mission Central in Harrisonburg
Wednesday, April 21st 6:30 pm – 7:30 pm Youth Study
Friday, April 30th – Saturday, May 1st 30 Hour Famine
We hope to have an in-person event Friday, April 30th – Saturday, May 1st to help raise money to help those who face the hunger crisis. We are going to be raising money to help those who are in need, and we are going to need your help to raise money to make a difference.
July
Monday, July 19th – Friday, July 23rd Mission & Service Week
"Jump in and Join Us!" artwork from ChurchArtOnline.com used with permission.
BUMC Calendar for April 2 to April 8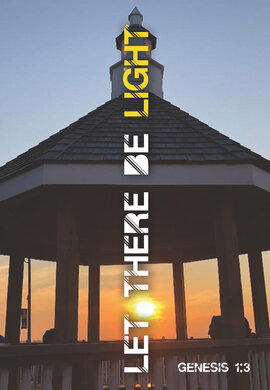 FRIDAY, April 2 Good Friday
All Day - Good Friday service available at:


FRIDAY, April 2
Every Friday at Noon 12 Steps to Recovery Al-anon for Women meets in Faith Bible Classroom downstairs.
Meetings are also available via Zoom.
EASTER/RESURECTION SUNDAY
SUNDAY, April 4
In-Person Sunday morning worship service at 8:30 a.m. and 11 a.m. Special virtual performance by BUMC youth, children, and families.
if you prefer to worship on line, please use the church website using the link below.
https://bridgewaterumc.com/sermons.
TUESDAY, April 6
Every Tuesday 9 a.m. Prayer Group via Zoom every Tuesday
WEDNESDAY, April 7
Every Wednesday 6:30 p.m. Handbell Choir meets every Wednesday.
Wednesday is the deadline for notices for the Sunday Bulletin and Friday BUMC eBlast.
Thursday, April 8
FRIDAY, April 9
Every Friday Noon 12 Steps to Recovery Al-anon for Women meets in Faith Bible Classroom downstairs. Meetings are available via Zoom.


By way of Faithlife, BUMC members receive a Meditation each week from Pastor Jonathan, Thursday Thoughts each week from Becky Downey, a Friday BUMC Blast each week, and a monthly BUMC newsletter to help you keep up with what is going on in the church.


For members without email, a monthly newsletter is mailed out via the U.S. Post Office. Questions about communications and events? Please contact the church office at 540-828-0890.
Attendance and Offerings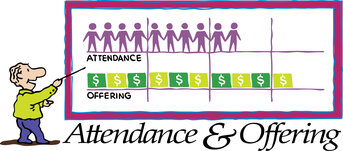 Sunday, March 28 Palm/Passion Sunday - Attendance
8:30 a.m. Worship Service - 36 total - 1 age 0 to 4, 1 age 5 to 17, 34 over 18
11 a.m. Worship Service -54 total - 4 ages 0 to 4, 13 ages 5 to 17, 37 over 18
Thursday, April 1 Maundy Thursday - Attendance
7 p.m. 20 total
In-person worship services at 8:30 a.m. and 11 a.m. are offered every Sunday.
OR participate in worship on our website by clicking the link below: https://bridgewaterumc.com/sermons.
Sunday, March 21 to 27 - Offerings
Last Week's Offerings of $7737.72 include general fund giving, electronic giving, and mission giving.
BUMC needs to average $9,478.85 a week in giving to the general fund to keep up with projected costs in 2021. The BUMC operating budget for 2021 is $492,900.
What will Easter bring?
"Attendance and Offering" artwork from ChurchArtOnline.com used with permission.
Thank you for your support.

Thank you for all the time, efforts, support, and financial help that you have given to each other, to other members of our community, and to support the church's ministries.
Please remember the opportunities and ways you can provide financial support for God's ministries through Bridgewater United Methodist Church.
You can:
Give during BUMC in-person worship services at 8:30 a.m. and 11 a.m.
Drop a check off by the church office in person between 9 a.m. and 3 p.m. Monday through Friday).
Mail a check to the church at 219 North Main Street, Bridgewater VA 22812.
Give through Faithlife.
Give through the BUMC website at www.bridgewaterumc.com/Giving.
NEW!! App for Giving @ FaithLife.com Download the app, find BUMC, and give!
Thank you for your prayers and assistance.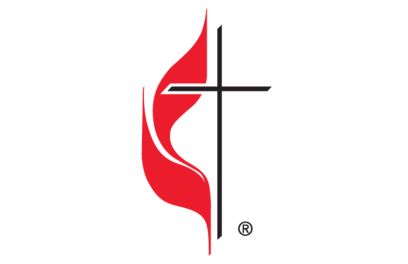 A Place to Belong, A Place for You.
Our address is: 219 North Main Street, Bridgewater, VA, 22812