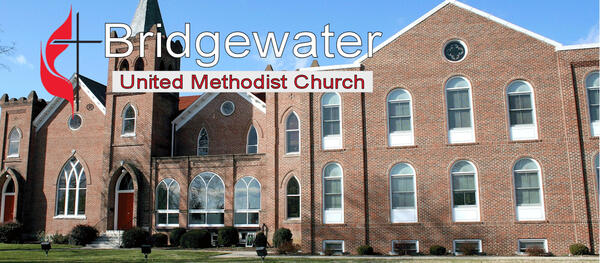 Friday BUMC Blast April 16, 2021
Join us in-person or online this Sunday and join us for Sunday School CHASING VINES, a Women's Study and BUMC Small Group, starts on Thursday, April 22 KITS FOR CONFERENCE - Donations Needed
What is going on this Sunday at church?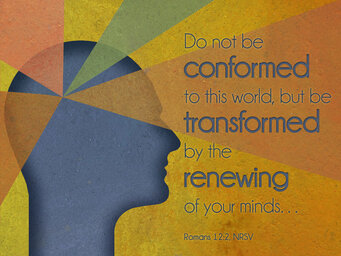 Let go of your desire and control and allow Jesus to take control.
Want to come and learn more about how Jesus' "Love Reigns" every day? Details are available this Sunday at BUMC's 8:30 and 11:00 worship services.
And this Sunday at 8:30 a.m. enjoy the sacrament of HOLY BAPTISM and meet the NEW MEMBERS joining BUMC.
and don't forget . . .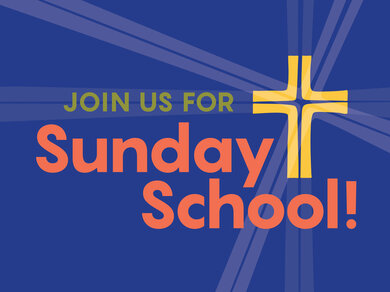 Adult Sunday School is back!
The Faith Bible Sunday School class is meeting in the BUMC Fellowship Hall starting at 9:45 a.m. each Sunday. Please join us!
As the number of persons attending the Faith Bible class increases, we will look to safely start additional adult Sunday School class.
We are studying ways of safely restarting Sunday School classes for youth and children.
Join Chasing Vines - Thursdays at 7 p.m.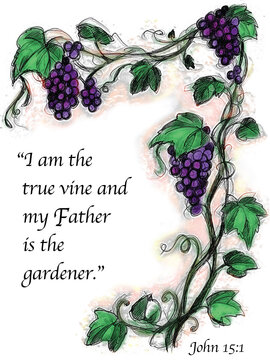 Chasing Vines, a study by Beth Moore
Focus: Women's Study/Life Application
Lead by: Dawn Kern 540-246-9478
Schedule: Thursdays beginning April 22nd at 7 PM at BUMC
It will be a 6-week study ending on May 27th. Meeting in BUMC's New Beginnings Classroom downstairs.
Description: Beth Moore explores the ways God delights in watching things grow—and how the vineyard holds the secret to how we can have a more abundant and meaningful life. As she traces the metaphor through Scripture, Beth uncovers how every part of our own lives—even the rockiest, most difficult soil—is used by God to make a difference for His Kingdom.
This study information was used previously in a Chasing Vines BUMC small group. Persons who participated in the previous study group may participate in this group if they believe that this will be helpful in their faith journey.
Sign up today! Limit of ten participants.
Companion Study Guide: Chasing Vines Group Experience: Finding Your Way to an Immensely Fruitful Life $12 (will collect on our the first night)
God wants us to flourish. In fact, he delights in our flourishing. Life isn't always fun, but in Christ it can always be fruitful.
KITS FOR CONFERENCE - Update on Donations Provided and Needed
Thanks for all the donations to Kits for Conference, but we need additional donations.
Here are the items we still need:
School Kits (goal 75 kits)
110 One subject notebooks (100 to 200 pages,
no composition books)
50 Packs loose-leaf paper (100 to 200 in a pack,
can be wide rule or college rule)
15 Pencil sharpeners (1" or longer)
17 Pack of crayons (24 in a box)
Hygiene Kits (goal 75 kits)
30 Hand towels (15" X 25" or 17" X 27")
47 Combs (sturdy, 6" or longer)
60 Bath-sized soap, 3 oz. or larger (No Ivory or
Jergens)
50 Adult Toothbrushes (keep in packing)
All other items are complete.
If you can donate any of these items, please
place them in the box in the breezeway.
Thank you so much for whatever you can do.
Kathi Hemmis, Chair, Kits for Conference
Town Hall to Answer COVID Questions
From: "Amy E. Snider" <Amy.Snider@harrisonburgva.gov>
Date: April 15, 2021 at 09:09:27 EDT
Subject: Upcoming Harrisonburg virtual COVID-19 vaccine town halls
Good morning,
The City of Harrisonburg is partnering with the Virginia Department of Health and the Central Shenandoah Health District to hold virtual town hall events answering any questions community members may have about the COVID-19 vaccine. A panel of medical and public health experts will answer any questions. Questions can be submitted before the town halls to 540-217-5263 or asked during the meetings.
A town hall in Spanish will be held this Saturday, April 17 at 10 a.m. The next two town halls will be held in English and are Wednesday, April 21 at 7 p.m. and Saturday, April 24 at 10 a.m.
The events will be live-streamed on YouTube, and you can find that information here. Attached to this email are graphics about the town halls that you are welcome to share.
For weekly updates on COVID-19 and vaccination in our area, please consider subscribing to the Central Shenandoah Health District's weekly newsletter at: Signup Form (constantcontactpages.com) PDF versions of past newsletters can be found at: COVID-19 – Central Shenandoah Health District (virginia.gov)
Regards,
Amy Snider
Assistant to the City of Harrisonburg
City Manager's Office
409 South Main Street
Harrisonburg VA 22801
540-432-7701
Your prayers are needed.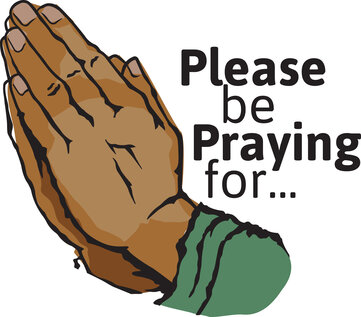 Bridgewater UMC Prayer List
Prayers of Sympathy in April
Mabel Cox
Dell Corbin
Kenneth Lam
Vivian Stoudt
for the family and friends of everyone who has died of Covid-19
April Joys!!! & Answered Prayers
Janna Ellen
Artie Fredrick
Gary Tyerar
Crystal Curry
Priscilla Shaffer
Jim Tongue
Engaged to be married:
Heather Rawley, Sara Rawley, Whitney Wright
Heather and Dalton's wedding date - October 9, 2021
Sara and Case's wedding date - May 14, 2022
Bradd Ridder, Allie Dotson-Brunner and Noah Kiracoffe
All those who are receiving vaccines
April Prayer Concerns
Irene Ruddle
David Dean
Becky Miller
Bill Creekbaum
Maye Fitz
Twyman Green
Irene LaGuarde
Jerry Will
Keith Keller
Susanna & Tom Mizell
Anna Burton
All those affected by the recent mass shootings and police shootings
All nursing homes, rehab centers, prisons struggling with COVID
All those recovering from COVID and struggling with lingering side effects
Ongoing Bridgewater UMC church family prayer needs
Jim Barnes
Mike Bennett
Harold Burkholder
Grace Fishback
Betty Foley
Forrest Frazier
Vickie Gibson
Bob Holden
Anthony Jorelamon
Anna Keller
Dr. Bob McDonald
Donald Usry
Leon Waters
BUMC YOUTH GROUP CALENDAR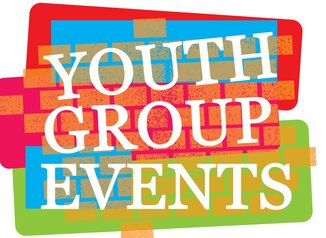 April Fundraiser
Don't forget to pick up a Rada Cutlery catalog in the breezeway to the BUMC sanctuary. BUMC Youth are using this as a fundraiser. Buy kitchen items as gifts or replace your dull kitchen knives. This opportunity only lasts until April 30. Questions??? Call/text Kim Hohenstein at 540-820-9298 or email her at twins4us@shentel.net.
Other April Events
Saturday, April 17th Mission Central in Harrisonburg
Wednesday, April 21st 6:30 pm – 7:30 pm Youth Study
Friday, April 30th – Saturday, May 1st 30 Hour Famine
We hope to have an in-person event Friday, April 30th – Saturday, May 1st to help raise money to help those who face the hunger crisis. We are going to be raising money to help those who are in need, and we are going to need your help to raise money to make a difference.
July
Monday, July 19th – Friday, July 23rd Mission & Service Week
"Youth Group Events" artwork from Newsletternewsletter.com used with permission.
BUMC SCHEDULE OF EVENTS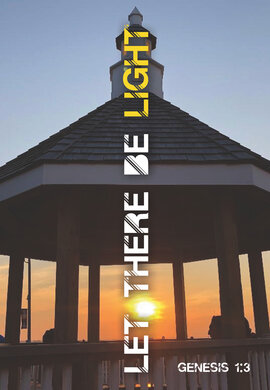 "Let There Be LIght" artwork from Newsletternewsletter.com used with permission.
FRIDAY, April 17
Every Friday at Noon 12 Steps to Recovery Al-anon for Women meets in Faith Bible Classroom downstairs.
Meetings are also available via Zoom.
EVERY SUNDAY
In-Person Sunday morning worship service at 8:30 a.m. and 11 a.m. Special virtual performance by BUMC youth, children, and families.
if you prefer to worship on line, please use the church website using the link below.
https://bridgewaterumc.com/sermons.
MONDAY, April 19
10:30 a.m. Circle of Hope in Fellowship Hall
6:30 p.m. Circle of Love in New Beginnings Classroom
TUESDAYS
Every Tuesday 9 a.m. Prayer Group via Zoom every Tuesday
April 20 - Deadline for items for BUMC Monthly Newsletter by end of business today.
WEDNESDAYS
Every Wednesday 6:30 p.m. Handbell Choir meets every Wednesday.
Wednesday is the deadline for notices for the Sunday Bulletin and Friday BUMC eBlast.
THURSDAYS
Chasing Vines, A Women's Study & BUMC Small Group - every Thursday through May 27
7 p.m. in New Beginnings classroom
Questions??? Contact Dawn Kern at 540-246-9478 or dfkdms61@gmail.com.
FRIDAYS
Every Friday Noon 12 Steps to Recovery Al-anon for Women meets in Faith Bible Classroom downstairs. Meetings are available via Zoom.
SATURDAY, April 17
BUMC Youth - a day of service
By way of Faithlife, BUMC members receive a Meditation each week from Pastor Jonathan, Thursday Thoughts each week from Becky Downey, a Friday BUMC Blast each week, and a monthly BUMC newsletter to help you keep up with what is going on in the church.


For members without email, a monthly newsletter is mailed out via the U.S. Post Office. Questions about communications and events? Please contact the church office at 540-828-0890.
Attendance and Offering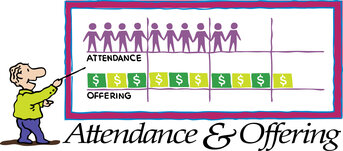 Sunday, April 11, 2021 - Attendance
8:30 a.m. Worship Service - 59 total - 1 age 0 to 4, 2 age 5 to 17, 56 over 18
11 a.m. Worship Service - 35 total - 2 ages 0 to 4, 6 ages 5 to 17,
27 over 18
94 TOTAL In-person ATTENDANCE AT 8:30 AND 11:00 SERVICES
On line Attendance for April 11 will be available next week.
Online Attendance for Easter Sunday - 214
In-person Attendance for Easter Sunday - 132
Total Attendance in-person and online for BUMC Easter Sunday Worship Services - 346
In-person worship services at 8:30 a.m. and 11 a.m. are offered every Sunday.
OR participate in worship on our website by clicking the link below: https://bridgewaterumc.com/sermons.
Sunday, April 4 to Saturday, April 10 Offerings (Includes Easter Sunday)
Last Week's Offerings of $21,900.61 include general fund giving, electronic giving, and mission giving.
BUMC needs to average $9,478.85 a week in giving to the general fund to keep up with projected costs in 2021. The BUMC operating budget for 2021 is $492,900.
Thank you for sharing God's gifts.

Thank you for all the time, efforts, support, and financial help that you have given to each other, to other members of our community, and to support the church's ministries.
Please remember the opportunities and ways you can provide financial and other support for God's ministries through Bridgewater United Methodist Church.
You can:
Give during BUMC in-person worship services at 8:30 a.m. and 11 a.m.
Drop a check off by the church office in person between 9 a.m. and 3 p.m. Monday through Friday).
Mail a check to the church at 219 North Main Street, Bridgewater VA 22812.
Give through Faithlife.
Give through the BUMC website at www.bridgewaterumc.com/Giving.
NEW!! App for Giving @ FaithLife.com Download the app, find BUMC, and give!
"Your Giving Matters!" artwork from Newsletternewsletter.com used with permission.
Thank you for your prayers and assistance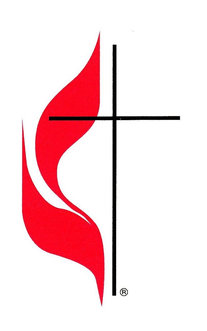 A Place to Belong, A Place for You.
Our address is: 219 North Main Street, Bridgewater, VA, 22812