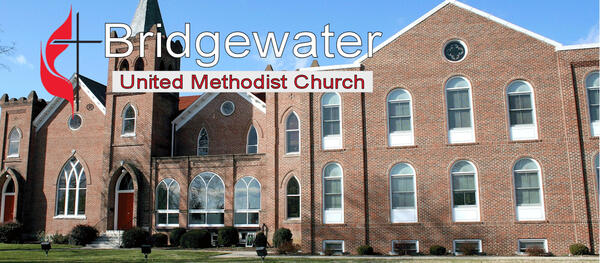 May 2012 BUMC Newsletter & Friday April 30 BUMC Blast
God is Love. Singing is making a comeback. Foreign Exchange Student Opportunities Providing Spiritual Guidance to Men in Prison
This Sunday Hear Pastor Jonathan Preach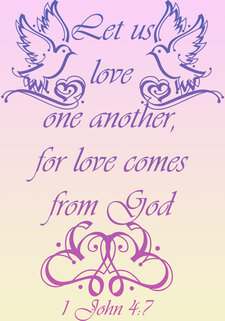 In person worship at 8:30 a.m. and 11 a.m. this Sunday and every Sunday. This Sunday's scripture is 1 John 4: 7-21. The sermon is titled "God is love." We will also be responding to the Sermon by sharing Holy Communion. You are invited to join us at Lord's Table.
If you prefer to worship on line, please use the church website using this link https://bridgewaterumc.com/sermons.
Associate Pastor's May Newsletter Article : Jesus Teach Us To Pray
"One day Jesus was praying in a certain place. When he finished, one of his disciples said to him, 'Lord, teach us to pray…'."
Luke 11:1-2 NIV
Recently I shared in a Youth Study about how Jesus taught his disciples to pray. I find it interesting that this is the one thing the gospels record the disciples asking Jesus how they should do it. Jesus model for them the Lord's Prayer. The prayer cares so much meaning. Beginning with the words "Our Father," we can know God is our heavenly Father of us all. We recognize in this pray how God's Name is Holy and give thanks for our daily provisions. We are to forgive others as God has forgiven us. There is so much to learn from the words of the Lord's Prayer.


I also share in the Youth Study a form of prayer that can help our prayer lives. It is known as A.C.T.S. Prayer. It is an acronym that stands for the following.


A- Adoration, C- Confession, T- Thanksgiving, S- Supplication


We begin by acknowledging God with a title showing our love for him. Then we confess our sins to God. Next, we give thanks to God for all he is doing in our lives. Finally, we lift our supplications and petitions on our hearts to the Lord. The A.C.T.S. prayer is a great way to pray when you are in the middle of your day to pray for one item in each category. The prayer below follows the A.C.T.S. model below. I invite you to take the time to write out a prayer following this formula. It is my hope this model of pray can help you learn more about praying today!


Heavenly Father, thank you for sending us your Son for the Holy Spirit and us to be our advocate. Although we often confess to we have often fallen short of your ideals for us and sinned against you, we ask for your forgiveness. Thank you for all the provisions you have given us in food, shelter, and many other things. We ask that you help us be more like Jesus as we learn to follow His example more each day. We pray this in your Holy Name. Amen.
Are you ready for some soft singing?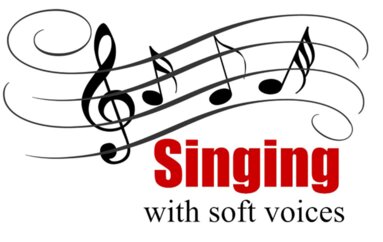 Starting Sunday, May 9, BUMC will be singing hymns with soft voices. Masks are still needed and social distancing is required.
THANK YOU. NO. THANK YOU.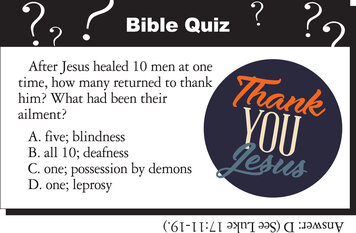 CARNATIONS FOR MOM - The UMW's Circle of Love thanks you for the many purchases of carnations for Mother's Day. If you wish to purchase a carnation in honor of or in memory of a loved one, you can fill out a form this Sunday, May 1 at the 8:30 or 11:00 worship service. Please include two dollars for each carnation/person to be honored. The carnations can be picked up after either worship service next Sunday, May 9.
Kits for Conference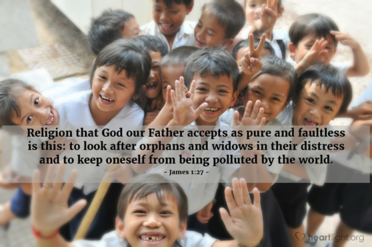 This year, because of the pandemic, the Annual Conference Kit Collection Team has suggested that each district take their collected kits to a designated drop off location to benefit local ministries. There have been a couple of changes this year. They have requested that we include a 6 ounce tube of toothpaste in the Hygiene Kits and also a 12 to 16 ounce bottle of shampoo. They will not collect $1.00 for toothpaste or ask for shipping charges this year.
The Conference also asks that prior to the June 19th drop off date that each church collect donations of non-perishable/canned food for the Cans 4 Conference mission. We will start a canned food drive at some point in May to support Cans 4 Conference.
To complete our kits, we are now in need of:
55 one-subject notebooks
11 boxes of 24 crayons
75 tubes of toothpaste-6 ounce
75 bottles of shampoo-12 to 16 ounces
Thank you to all that have been so generous with donations so far. It is greatly appreciated.
Kathi Hemmis, Kits for Conference
Looking for Host Families for Exchange Students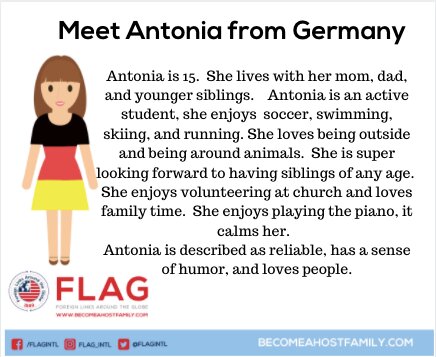 I'm Isaac, Local Coordinator for FLAG Intl., a high school foreign exchange organization looking for some great host families to open their hearts and homes to an international student for the 2021/22 school year! As a Rockingham County resident working in Bridgewater, I know we have lots of exceptionally welcoming families in the community that would enjoy this opportunity! I'd love to hear from you all with any questions, or info regarding who might be interested at bwumc.
Thanks!
Issac Brown, Local Coordinatior
Fulks Run, VA
Cell (540) 560-2546
Central FLAG Office: 1-800-942-3524
Kingsway Looking for Men to Write and Provide Spiritual Support to Inmates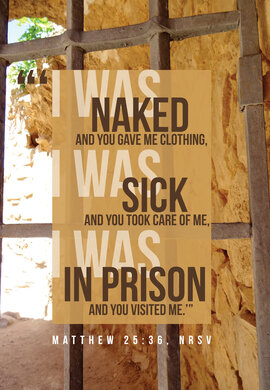 Kingsway is an organization that works with inmates, ex-felons, and families to inmates (they do the Apple Tree Project and Christmas time). They are looking for Christian men to write to inmates thru the Kingsway Encourager program. If you are willing to write, please contact Carleen Loveless, Coordinator, at luisejennings1975@gmail.com or call at 540-433-5658.
Are you ready for some Lawn Party Fried Chicken?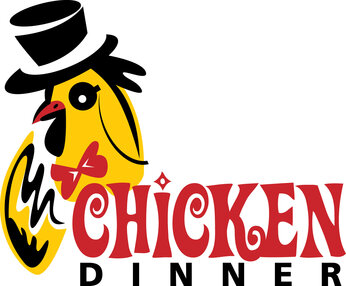 Please come out and support your Volunteer Fire Company!
Come to the Bridgewater Lawn Party Grounds, and join Bridgewater Volunteer Fire Company for a drive thru sale of their famous Lawn Party Fried Chicken (Yum!), Pork Loin sandwiches, French Fries, and fresh squeezed Lemonade. Sales will start on Friday, April 30 at 2:30 p.m. until they are sold out and on Saturday, May 1 starting at 10:30 a.m. until they are sold out.
Human Trafficking Awareness offered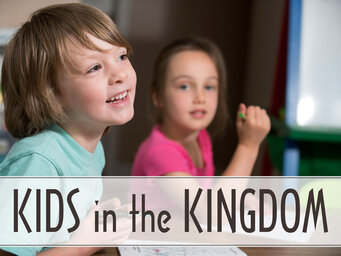 Dear Community Leader:
You don't want to miss this! A free workshop on Human Trafficking Awareness hosted by Verona Community Center, 465 Lee Highway on Saturday, May 8 from 3:00 pm to 4:30 pm. Human trafficking is the third largest criminal industry in the world and the fastest-growing crime in the United States. Victims are typically women and children - Average age of a victim is 12 years old!
Our presenter is Sabrina Dorman-Andrew, co-founder of New Creation Virginia, based in Harrisonburg. New Creation was born after Sabrina learned of a young girl who was trafficked
within her own community and researching this fast-growing crime in this area. She has traveled extensively abroad starting in Uganda to help rescue girls and provide ethical jobs to get them
out of prostitution. She works with over sixty organizations on five continents around the world.
Locally, her organization is passionately committed to educating students and community leaders on the realities, red-flags and risk factors of human trafficking. Verona Community Center is excited to bring Sabrina to present critical information on this issue
to our community, so please plan to join us and RSVP at veronaccmanager@gmail.com or 540-248-0207 as indicated on the enclosed flyer which we hope you will share with staff.
The center was founded to provide a safe and convenient venue to serve the needs of the Verona area for fellowship, service, meetings and other activities promoting wholesome values and
community cooperation. Since opening in 2016, we have served over 65,000 persons, mostly low-income families and some homeless persons, who would not have otherwise been served
with free Wi-Fi, laptop use, coffee, snacks, laundry and shower facilities, as well as fellowship and meeting space.
We look forward to seeing you on May 8,
Judith L Cariker
President
Verona Community Center, Inc., founded in 2016, is an IRS designated 501c3 non-profit organization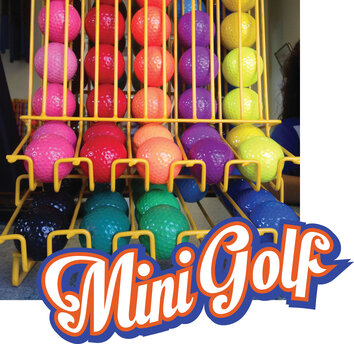 Come Join Us!
Host: BUMC Children's Ministries
Where: Sandy Bottom Mini-Golf
610 East College St., Bridgewater
When: Sunday May 16 from 3:30 to 5:00 p.m.
Upcoming Youth Events and Planning Meetings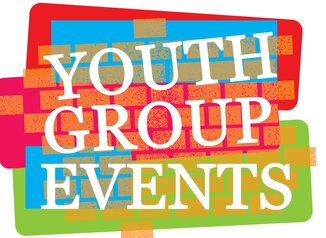 Friday, April 30 - Last Day for Rada Fundraiser. Get your orders in today.
Friday, April 30, 6:30 p.m. to 8:30 p.m. BUMC Youth meet at Bridgewater's Sandy Bottom Park at 602 East College Street for MIni-Golf. After Mini-Golf, how about ice cream at Smileys?
Saturday, May 1, 10 a.m. to 1:00 p.m. - BUMC Youth help prepare the soil and plant at Community Gardens at Bridgewater Church of the Brethren. Lunch is included.
Tuesday, May 4, 7 p.m. Youth Room Team meets in the Youth Room.
Wednesday, May 5, 1 p.m. Confirmation Planning Meeting in the New Beginnings Classroom
Wednesday, May 5, 6:30 pm. Youth Mission Planning Team meets in the New Beginnings Classroom.
Thursday, May 6, 6:30 p.m. Planning meeting for Youth Sunday in Faith Bible Classroom.
Saturday, May 8, 10:00 a.m. to 1 p.m. Field Games and Mother's Day Planning at BUMC. Lunch included.
BUMC Youth Making Glass Ornaments at Brydeworks Glass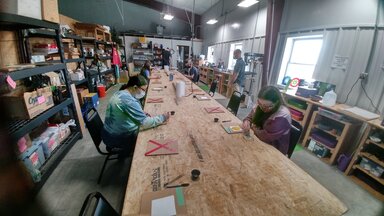 Above you can see Taylor Ann Joralemon, Karenell Johnson, and the rest of our Youth making their ornaments.
BUMC Youth gather on Saturday, March 27th to make ornaments at Brydeworks Glass.
Children's Easter Egg Hunt at BUMC
In the picture on the left, Chloe Higgs helps at the children's Easter Egg Hunt.
Easter Egg Hunt at B'water Lawn Party Grounds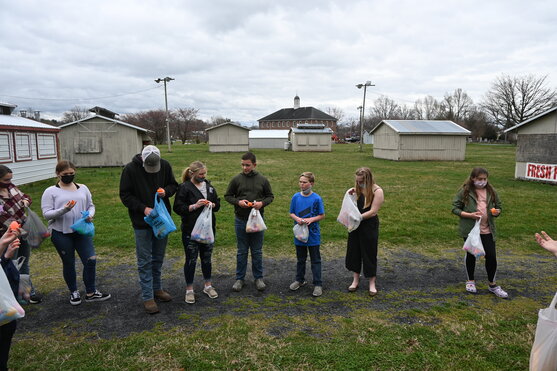 In the photo above, you can see Molly Early, Chloe Leach, Tyler Hohenstein, Callie McDorman, Colton McDorman, Samuel Wright, Molly Wright, and Audrey Hildebrand.
BUMC Youth helped with the Children's Easter Egg Hunt, the children were able hunt for eggs in the Sunday School Rooms on Palm Sunday morning.
Youth Easter Egg Hunt continued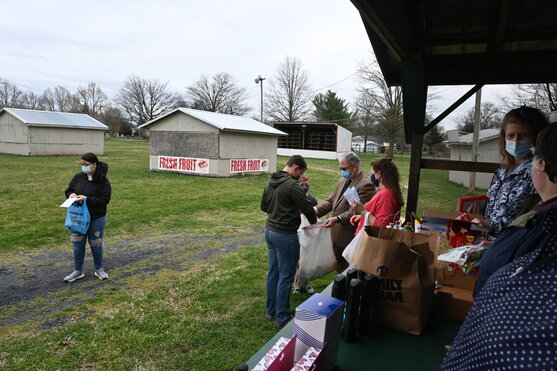 In the picture above , you see Taylor Ann Joralemon, Pastor Steve, Rhonda Johnson, Kim Hohenstein, and Kim Joralemon.
Youth Mission Week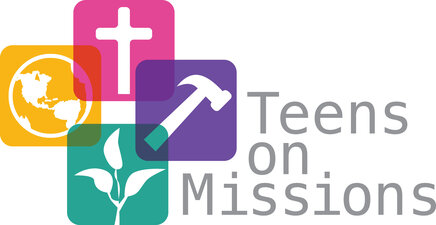 Monday, July 19th – Friday, July 23rd Mission & Service Week
"Teens on Missions" artwork and other artwork and photos in the Blast come from Newsletternewsletter.com and are used with permission.
BUMC Schedule of Events - April 30 to May 1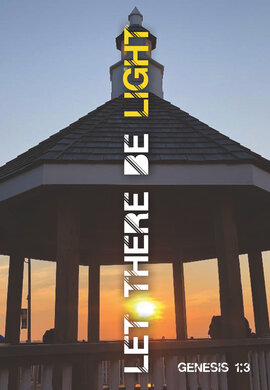 "Let There Be LIght" artwork and other artwork and photos in this addition of the Blast are from Newsletternewsletter.com and are used with permission.


ALL MONTH LONG
Upper Rooms for May-June available at BUMC's entrance Monday through Friday 9 a.m. to 3 p.m. and on Sundays before and after worship. Take one for yourself and one for a friend in need. Discuss the devotionals with your friend or friends to let them know how much the Upper Room means to you.


EVERY FRIDAY
Every Friday at Noon 12 Steps to Recovery Al-anon for Women meets in Faith Bible Classroom downstairs.
Meetings are also available via Zoom.
FRIDAY, APRIL 30
6:30 p.m. to 8:30 p.m. MIni-Golf at Sandy Bottom (600 East College Street, Bridgewater) followed by Ice Cream at Smileys.
May BUMC newsletter/April 30 BUMC Blast emailed to you.
If you don't have email, you should receive a paper copy of the May newsletter by Monday, May 3. Newsletters are also available at the hallway in front of the church office.
Bridgewater Volunteer Fire Department hosts fried chicken, pork tenderloin, french fries, and fresh squeezed lemonade drive thru at Bridgewater Lawn Party Grounds from 2:30 p.m. until they are sold out.
EVERY SUNDAY
In-Person Sunday morning worship service at 8:30 a.m. and 11 a.m.
if you prefer to worship on line, please use the church website using the link below.
https://bridgewaterumc.com/sermons.
9:45 a.m. Faith Bible School Class meets in the BUMC Fellowship Hall. Come join us.
TUESDAYS
Every Tuesday 9 a.m. Prayer Group via Zoom
Tuesday, May 4
7 p.m. Youth Ministries Team meets.
WEDNESDAYS
Every Wednesday 6:30 p.m. Handbell Choir meets.
Wednesday is the deadline for notices for the Sunday Bulletin and Friday BUMC eBlast.
Wednesday, May 5
6:30 p.m. Youth Mission Planning Team meets.
THURSDAYS through May 27
Chasing Vines, A Women's Study & BUMC Small Group - every Thursday through May 27
7 p.m. in New Beginnings classroom
Questions??? Contact Dawn Kern at 540-246-9478 or dfkdms61@gmail.com.
Thursday, May 6
6:30 p.m. Planning for Youth Sunday
By way of Faithlife, BUMC members receive a Meditation each week from Pastor Jonathan, Thursday Thoughts each week from Becky Downey, a Friday BUMC Blast each week, and a monthly BUMC newsletter to help you keep up with what is going on in the church.
For members without email, a monthly newsletter is mailed out via the U.S. Post Office. Questions about communications and events? Please contact the church office at 540-828-0890.
What else is happening in May?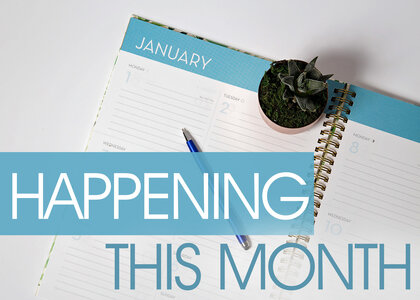 Monday, May 10—7 p.m. Church Council
Monday, May 17 –UMW Circle of Love
Sunday, May 23 Worship Service at White Burch—Y'all come.
Your prayers are needed.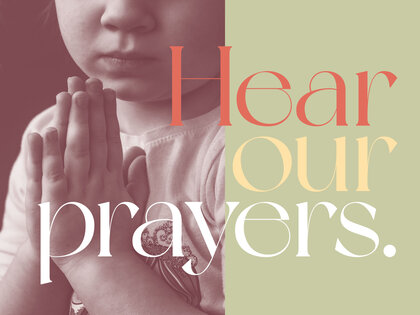 Bridgewater UMC Prayer List for April 30 and Beyond
Prayers of Sympathy in April and May
Frank Bucci
Mabel Cash
Dell Corbin
Kenneth Lam
Mike Paynter
Ann Seaton
Vivian Stoudt
for the family and friends of everyone who has died of Covid-19
April and May Joys!!! & Answered Prayers
Crystal Curry
Janna Ellen
Artie Fredrick
Julie Printess
Priscilla Shaffer
Jim Tongue
Gary Tyerar
Those who are receiving vaccines
Engaged to be married
Brad Ridder, Allie Dotson-Brunner and Noah Kiracofe
Heather Rawley, Sara Rawley, Whitney Wright
Heather and Dalton's wedding date - October 9, 2021
Sara and Case's wedding date - May 14, 2022
April and May Prayer Concerns
Kelsey, Claire Leeper's friend
Anna Burton
Bill Creekbaum
David Dean
Maye Fitz
Twyman Green
Keith Keller
Helen McClellan
Becky Miller
Susanna & Tom Mizell
Steve Pepper
Irene Ruddle
Jerry Will
Those affected by the recent mass shootings/police shootings
Those in nursing homes, rehab centers, prisons with COVID
Those recovering from COVID & struggling with lingering side effects
Ongoing Bridgewater UMC church family prayer needs
Jim Barnes
Mike Bennett
Harold Burkholder
Grace Fishback
Betty Foley
Forrest Frazier
Vickie Gibson
Bob Holden
Anthony Joralemon
Anna Keller
Dr. Bob McDonald
Donald Usry
Leon Waters
"Hear Our Prayers" artwork from Newsletternewsletter.com used with permission.
Attendance and Offering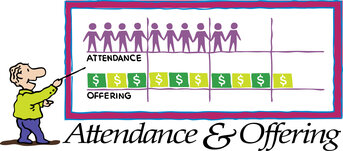 Sunday, April 25, 2021 - Attendance
8:30 a.m. Worship Service - 50 total - 1 age 0 to 4, 2 age 5 to 17, 47 over 18
11 a.m. Worship Service - 29 total - 2 ages 0 to 4, 2 ages 5 to 17,
25 over 18
79 TOTAL In-person ATTENDANCE AT 8:30 AND 11:00 SERVICES ON APRIL 18
On line Attendance for the week of April 11 - 80
On line Attendance for the week of April 18 will be available next week.
179 Total attendance for April 18 (in-person and online)
In-person worship services at 8:30 a.m. and 11 a.m. are offered every Sunday.
OR participate in worship on our website by clicking the link below: https://bridgewaterumc.com/sermons.
Sunday, April 11 to Saturday, April 17 Offerings
Last Week's Offerings of $4724.10 includes all contributions to BUMC (general fund for operating expenses, electronic giving, mission, and special giving).
BUMC needs to average $9,478.85 a week in giving to the general fund to keep up with projected costs in 2021. The BUMC operating budget for 2021 is $492,900.
"Attendance and Offering" artwork from Newsletternewsletter.com used with permission.
Thank you for giving.

Thank you for all the time, efforts, support, and financial help that you have given to each other, to other members of our community, and to support the church's ministries.
Please remember the opportunities and ways you can provide financial and other support for God's ministries through Bridgewater United Methodist Church.
You can:
Give during BUMC in-person worship services at 8:30 a.m. and 11 a.m.
Drop a check off by the church office in person between 9 a.m. and 3 p.m. Monday through Friday).
Mail a check to the church at 219 North Main Street, Bridgewater VA 22812.
Give through Faithlife.
Give through the BUMC website at www.bridgewaterumc.com/Giving.
NEW!! App for Giving @ FaithLife.com Download the app, find BUMC, and give!
NEW!! Secure, locked outside box at Green Street entrance in which you can leave papers for the church office.
"Your Giving Matters!" artwork from Newsletternewsletter.com used with permission.
Thank you for your prayers and assistance.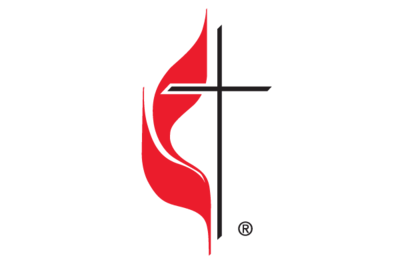 A Place to Belong, A Place for You.
Our address is: 219 North Main Street, Bridgewater, VA, 22812